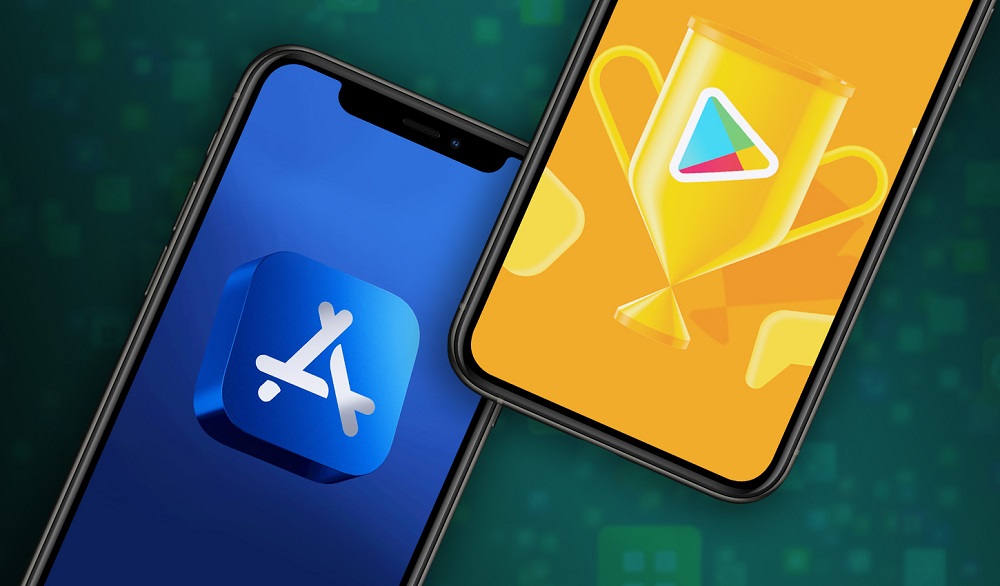 During 2021, mobile phone users spent over $133 billion on mobile apps according to SensorTower. This are the latest finding by the research firm that sums up user spending on both Android and iOS.
$133 billion represents a jump of about 20% over the past 12 months compared to 2020 where the total spent was $111 billion. The 2021 report was compiled based on the projected spending between January and December 2021.
Apple's App Store takes the bigger piece of the pie with a total of $85 billion spent by users. This represents a 17.7% increase from last year. On the other hand, the Google Play store earned $47.9 billion which represents 23.5% jump compared to 2020.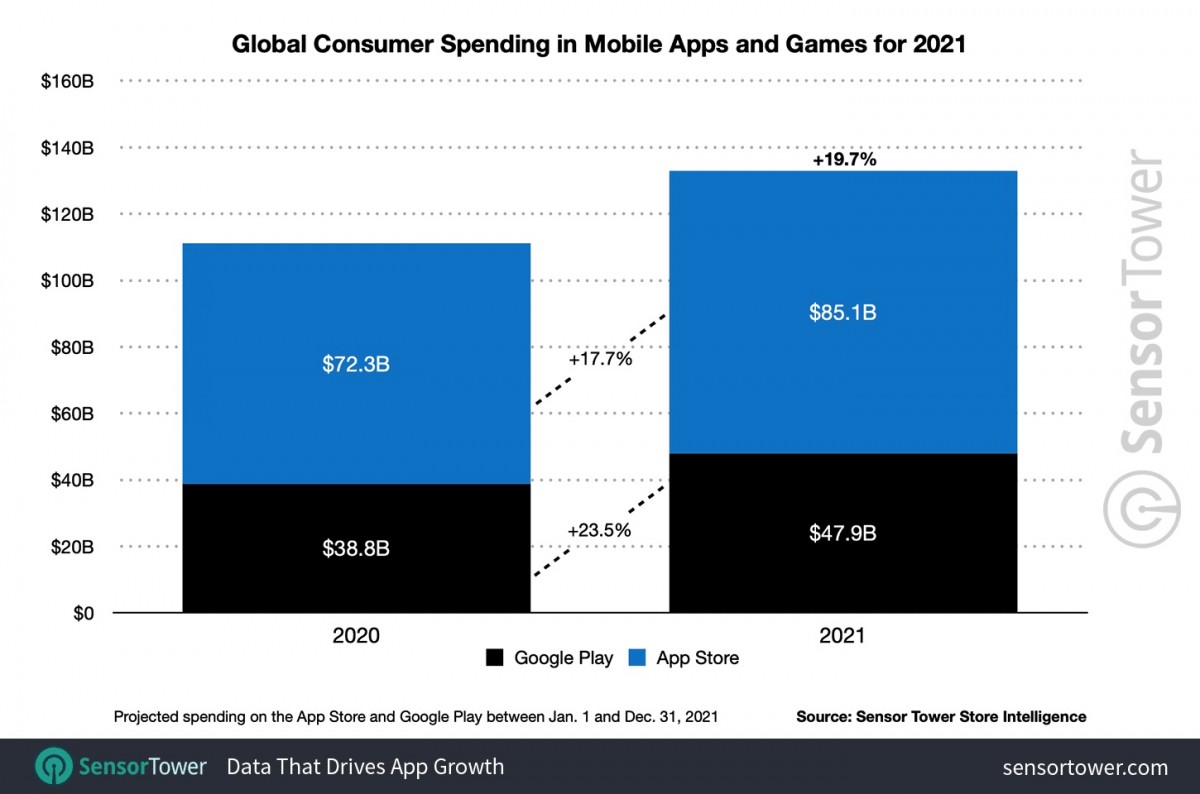 The total number of apps installed on both iOS and Android also rose by 0.5%. The Play store was a total of 11.3 billion installs while the App store saw 32.3 billion installs. The most downloaded app on both Android and iOS is TikTok. Following TikTok is Facebook, Instagram, WhatsApp, Messenger, Telegram, Snapchat, Zoom, Spotify.
Read: TikTok Adds Automatic Captions in Latest Update