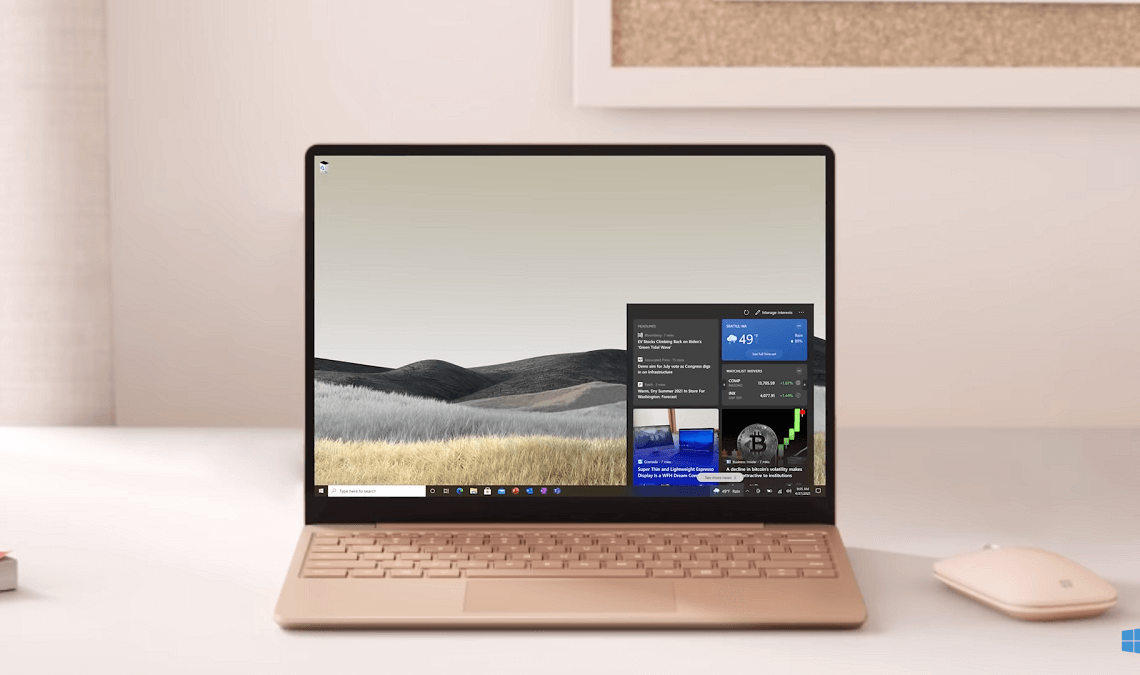 If you like keeping up with the latest updates in the world of sports, technology, crypto … you name it, it can be hard to do so. Microsoft's latest update to the Windows 10 taskbar wants to streamline this process by providing you with a simple and easy way to stay current.
The latest Windows 10 update has revamped the taskbar, including news and weather updates making them more accessible. The revamp was rolled out to the Windows Insider preview channel in January. After months of testing, the company seems content with the test results and is ready to let every PC user use the new Task Bar.
Basically, you'll be able to see news and weather updates a click away. The first change is the addition of a weather icon on the taskbar that shows the current conditions without clicking anything. Additional weather details emerge when you hover over the icon shown in a new hideous card. The information card will also show news, sports, stocks, and traffic updates.

Tapping on a news story will open it in an ingenious way that offers a "streamlined reading experience."
You can personalize what shows in the news section by manually selecting your interests. Microsoft will also let you choose your preferred publications to refine your information cards further.
And the company knows not everyone loves staying current, so you have an option to off the information card completely.
News and interests on the Windows taskbar have begun rolling out, but it might take some time before you see it on your end. Some will see the new feature in the coming weeks, while others might have to wait a bit longer.
The "phased and measured approach" should see everyone covered after a few months.
Read Next: University Students need continuous mentorship to become relevant in their chosen fields of study