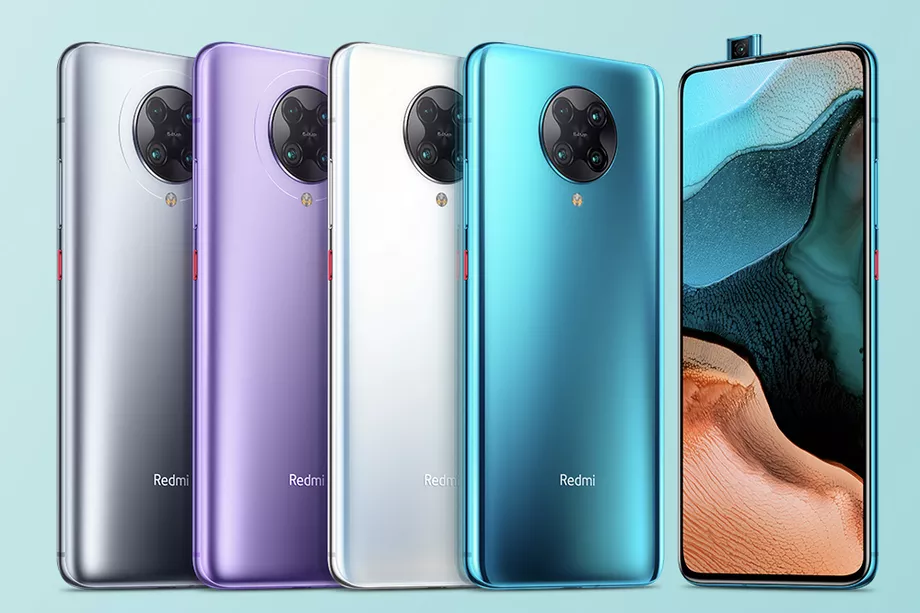 At the launch of the new Redmi K40 series in China, Redmi shared the success of the outgoing K30 series unveiled in 2020. According to Lu Weibing, General Manager of Xiaomi's Redmi brand and President of Xiaomi China, the company sold 11 million units of the Redmi K30 series in the international market.
The series has a diverse number of memory models, including standard Redmi K30, Redmi K30 Pro, K30 Extreme Commemorative Edition, K30 S, and 5G variants.
Xiaomi recently unveiled the successor to 2020's K30 series, which are expected to go on sale this month, starting with its home market. The K40 series boasts Qualcomm's top-of-the-line Snapdragon 8-series chipsets retailing at about Ksh 34,000 in China.

Redmi plans to focus on four major categories this year, according to Weibing, flagship smartphones and laptops, large screen TVs, and smart wearables. The company launched its new TWS earbuds Redmi AirDots 3, alongside the Redmi K40 series, last week.
2020 was tough for smartphone companies. Among other things, the industry was affected by supply chain disruptions and the reduction of consumers' willingness to spend as they pivoted their priorities on essential goods and services. As a result, the smartphone market contracted by 12.5%, a recent report from research firm Gartner shows.
But despite the covid-induced worldwide disruptions, 11 million units for the Redmi K30 series is actually better than the K20 series as of March 2020. Xiaomi had only sold 5 million units of the Redmi K20 series when it announced the K30 series.
Xiaomi was one of the top smartphone companies to grow its market share in 2020. It registered a 15.7 percent sales growth and finished fourth behind troubled Huawei for the whole of 2020. However, in Q4, 2020, the company's smartphone sales were up 33.9 percent YoY – the highest among its peers, according to Gartner.
Xiaomi's Redmi brand has been one of the company's strong growth drivers with its inherent focus on building quality devices and pricing them competitively.
Read Next: Xiaomi Redmi K40 Debuts with Snapdragon 8-series Processors