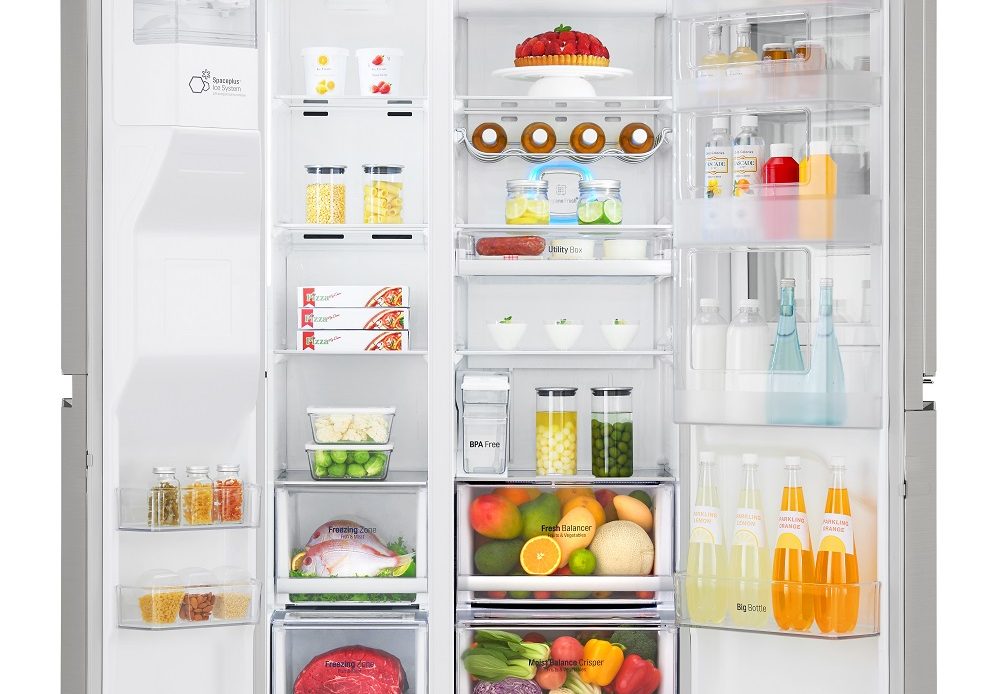 Most of us do not think about the specifics when it comes to storing food in our refrigerators. If you are like me, you just find space inside the refrigerator and put in whatever you want to keep in there. There is no fundamental problem with this but there is always a better way of doing things.
With the introduction of the LG InstaView door-in-door refrigerators in Kenya, I thought I should highlight some of the ways you can safely store food in your refrigerator.
What Should Go In the Fridge
Not every food should go into your fridge as some can be ok when outside. However, refrigerating most will ensure they last longer so it is always a good idea to do so.

Most foods that can easily be contaminated ought to be refrigerated. These mostly include foods like meats as they will last longer when in the fridge. Vegetables on the other hand do not have to be refrigerated as they can do well outside. Fruits are like vegetables too, it is up to you if you want to keep them in the fridge. The best advise for fruits may be to keep them in the fridge for a short time as their taste may change if kept for longer.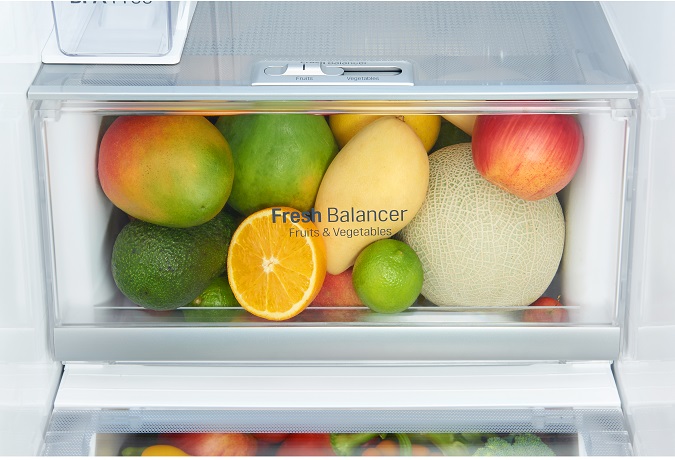 You can also store bread in the fridge if you prefer doing that but they will also do well when outside.
What's the Ideal temperature
There is no specific temperature as you can adjust it depending on what you have in the fridge. According to LG, to keep food fresh and safe to eat, you should keep the fridge at 4°C or just a few degrees lower than that. If you keep the fridge too cold, you may end up freezing your fruits and vegetables and on the other hand if you keep it too warm, you may end up contaminating your meat.
You can control the temperature of your freezer remotely using the ThinQ app and this allows you to change the temperature regularly depending on what you have in the fridge.
Where Should the food be stored?
It is not an ideal situation to just dump everything in the fridge. Storing food safely requires you to understand which food goes where.
For products like meat, they should be stored on the lower compartment. This is to ensure any juices do not spill on some of the other foods you have on the fridge. Dairy products such as milk should go into the middle shelves while vegetables should go to the top compartments.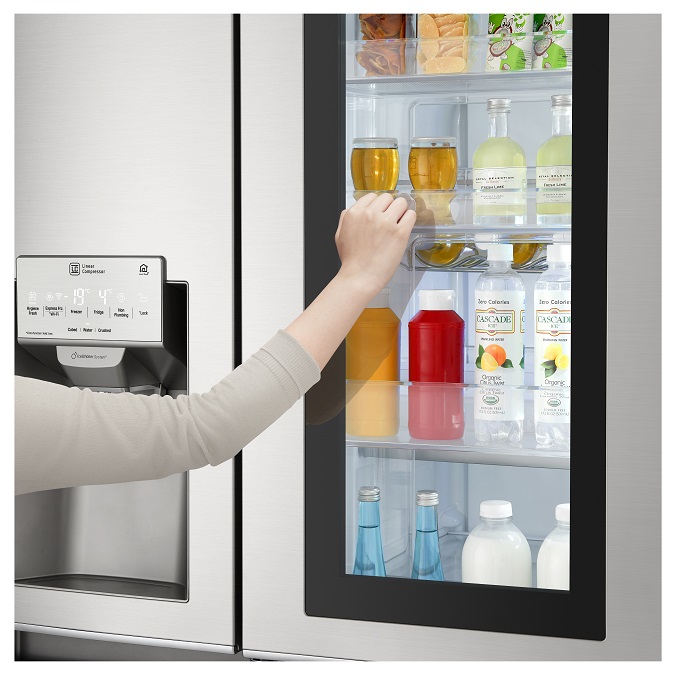 The LG InstaView has the FreshBalancer, vegetables and fruits can be stored in optimal conditions by adjusting the humidity to the right amount. Having the right humidity helps keep the fruits and vegetables fresh for longer.
How to Store food in the fridge?
Since you know where to keep your foods, you now need to know how to store them properly. A fridge that is well organized allows cool air to flow and circulate more easily and this helps keep the food fresher for longer.
You can keep your fruits and vegetables in the crisper drawer but for leftovers, meats and dairy, you should keep them in see-through containers. Given how spacious the LG InstaView fridge is, you can have many containers in the fridge and store foods separately.
Now Read: Why the LG InstaView Fridge Should be Your Next Kitchen Appliance