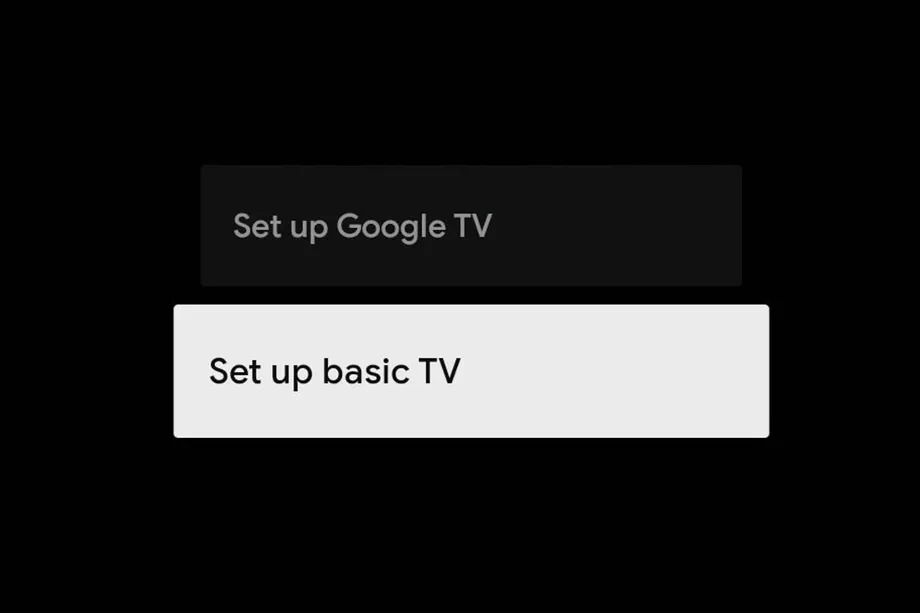 Google TV, the latest software from Google that aims to revolutionize how you view content on TV, was announced last year, built on top of Android TV. While Google TV will eventually replace Android TV in future TVs, Google is working on smoothening the way out of its new software as early as now.
The company will include a "Basic Mode" that strips out all the smart features built inside Google TV. Including the ability to stream movies and TV Shows, casting, Google Assistant, and personalized recommendations.
Basic Mode will provide the basic interface needed to do other things like watching live TV or plugging in your HDMI if you prefer a third-party smart TV box, like Xiaomi's Mi Box, NVIDIA's Shield or Apple TV.

A report notes that Basic Mode is meant for TVs running on Google TV and not set-top boxes. Which, if you think about it, more than makes sense. If you buy a Chromecast with Google TV, the main purpose is to convert your dumb TV into a smart one. If you don't want smart features, you unplug the Chromecast and use your TV as it is.
According to Google, Basic Mode will be provided as an option for Google TV-powered television sets only.
Basic Mode can be selected while setting up your TV. And once this mode is selected, there's no other way of reverting to the smart side – you can only do this through resetting your TV, according to the report.
A Google spokesperson says the feature is targeted at users who don't have an internet connection. But its usefulness could be extended far beyond that. It could be a great alternative to users who love their TV dump.
Besides, developers will not provide software support forever. At some point, developers drop supporting certain hardware and having an option to shut off the unsupported smart TV OS could help improve performance.
It's also handy if you prefer to use a set-top box like Apple TV or NVIDIA Shield.
Featured Image / 9to5Google
Read Next: Google Revamps Android TV User Interface