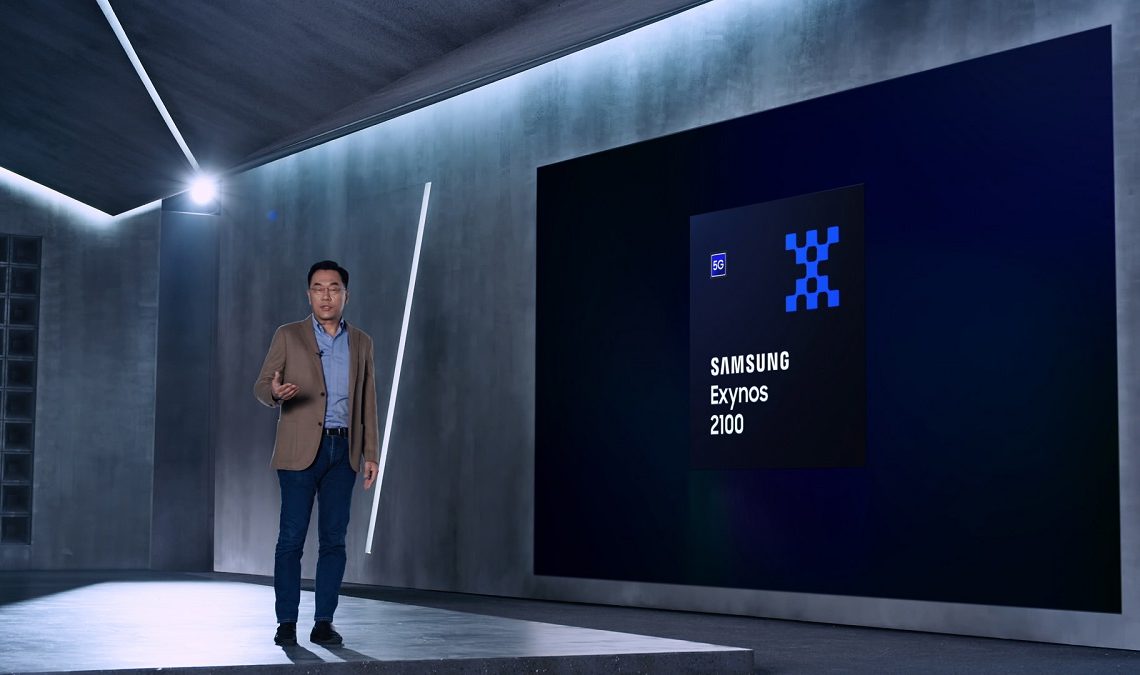 Samsung will unveil the Galaxy S21 series later today, and so much has already leaked about the trio. But the company recently announced its latest high-end in-house processor, Exynos 2100, which will be at the helm of the upcoming flagship S series phones.
Samsung's Exynos 2100 chip is the company's first processor built on the 5nm extreme ultra-violet (EUV) process node and among other highlights includes support for the fifth generation of wireless technology, 5G.
"Today, we are delighted to introduce the Exynos 2100, our most advanced mobile processor yet. Armed with powerful processing technologies and an advanced 5G modem on a power-efficient 5nm process node, Exynos 2100 will set a new standard for tomorrow's flagship mobile devices," said Inyup Kang, President of System LSI Business at Samsung Electronics.

Thanks to the new 5nm EUV process, Exynos 2100 will ensure variants of the S21 for the global markets are as powerful or nearly as powerful as their Snapdragon 888 counterparts. Samsung promises huge performance leaps from the chip.
Exynos 2100 will deliver up to 20 percent lower power consumption and 10 percent higher performance than the company's chips built on the 7nm process node.
Under the hood of the new chip is eight-cores, which is pretty much the industry standard in mobile processors, made of a single powerful Arm Cortex-X1 core that peaks at 2.9GHz, three high-performance Cortex-A78 cores, and four power-efficient Cortex-A55 cores. Together the eight cores will deliver a 30 percent boost in multi-core performance compared to the predecessor.
On the graphic side, Exynos 2100 packs an Arm Mali-G78 GPU that will ensure a boost in gaming. The chip also brings improvements in on-device AI-processing and image signal processing. It's the company's first chip to support a 200MP rear-camera sensor and if the rumors are true, we should see smartphones with such processors pretty soon.
Exynos 2100 is already in mass production.
Read Next: Samsung has plans for your old Galaxy Smartphone