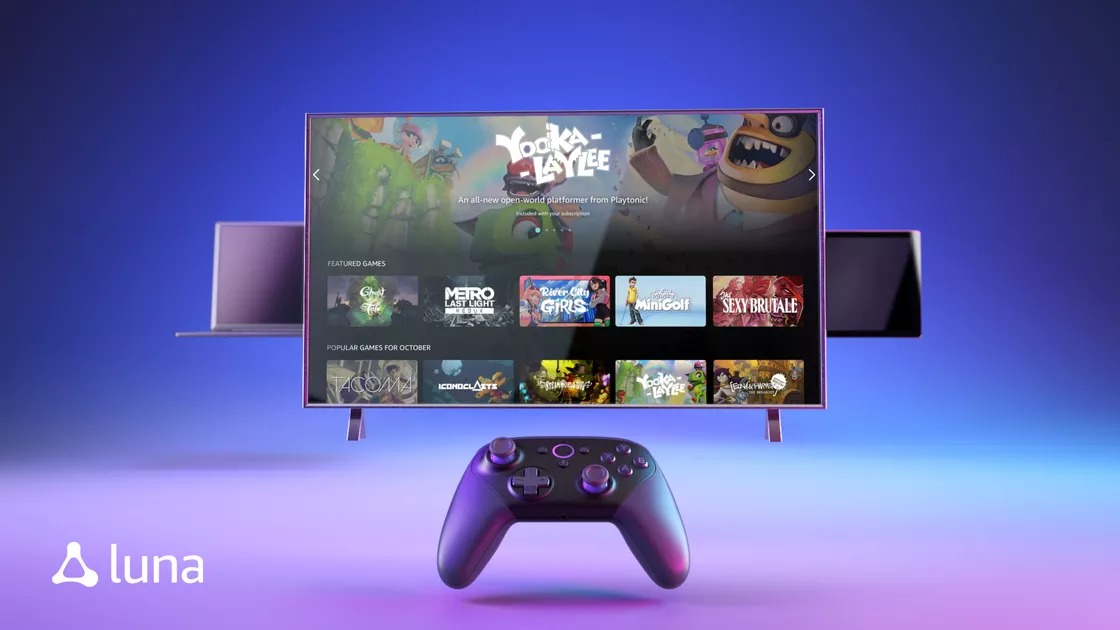 Luna, Amazon's Cloud gaming service, is now available on Android. Since its launch in October, Luna has only been playable across Mac, PC, Fire TV, iPhone, and iPad. Even on Android, Luna is available via Google's Chrome browser, just like on iOS.
The launch of Luna marked Amazon's foray into cloud gaming. To date, the service is still available in beta, and only users in the US can try it out.
In a similar fashion, Luna is also available on select mid-range and flagship Android smartphones. Among the selected lucky few include devices from Google, OnePlus, and Samsung.

The company plans to add support for more devices later on. For now, these are the supported Android phones;
Google – Pixel 4XL, 4A, 4A 5G, 5
Samsung – Galaxy S10, S10 Plus, Note 10, Note 10 Plus, S20, S20 Plus, S20 Ultra, Note 20, Note 20 Ultra
OnePlus – OnePlus 7, 7 Pro, 7 Pro 5G, 8, 8 Pro, Nord, 7T, 7T Pro, 7T Pro 5G
Other requirements include Android 9 or the latest and Chrome version 86 or newer. Here's how you can play Luna on Android –
In beta, the service is available in two tiers, which the company calls channels. The Luna Plus channel is Amazon's own package, which includes games from different publishers for just $5.99 per month.
The other one is from a popular game maker, Ubisoft, called Ubisoft Plus, which includes all the publisher's games. Ubisoft Plus is a bit pricey, it costs $14.99 a month, but it encompasses access to the publisher's games on PC plus Google Stadia.
Luna supports up to 4K gaming at 60 frames on select titles and allows you to game on two simultaneous devices.
Read Next: Video and Audio Call Support Arrives on WhatsApp Desktop App in Beta