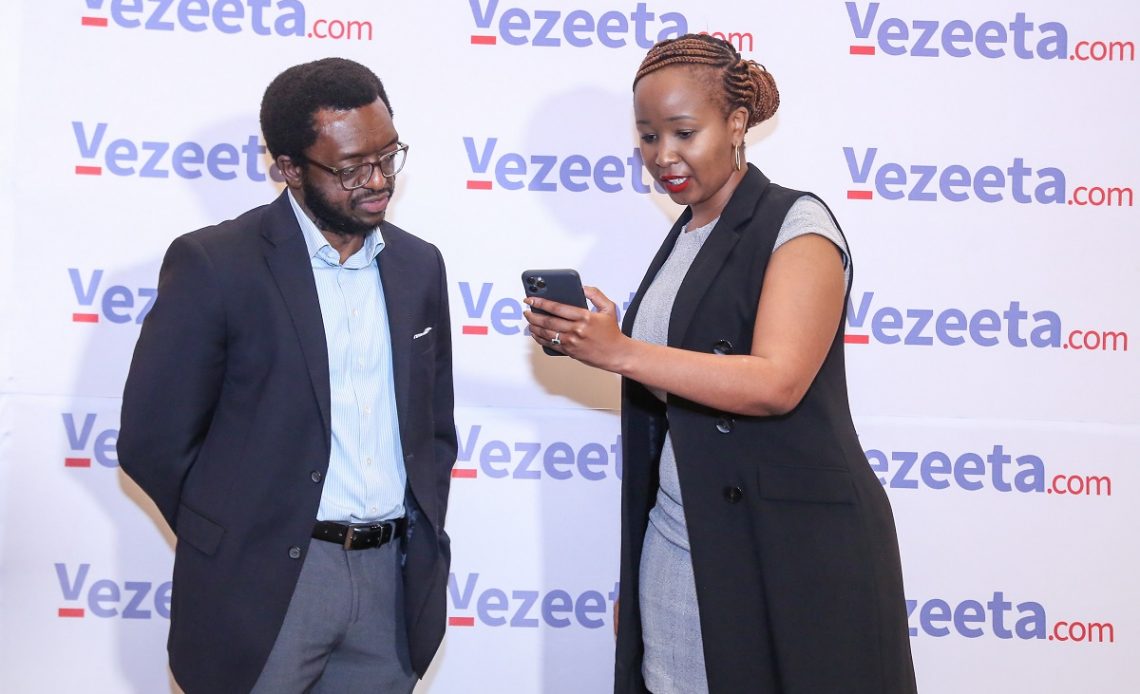 Vezeeta, Middle East and Africa's leading digital healthcare platform has built a strong foothold in Kenya, since first launching its operations in the East African market in June 2020, by meeting the urgent need for quality healthcare accessibility and affordability across the nation.
Vezeeta's patient-centric platform is transforming the healthcare experience of over 6 million patients across the MEA region, by digitally streamlining their journey, and ensuring easy access to quality care for all via AI-powered solutions. In the past 4 months, Vezeeta's presence in the Kenyan market has strengthened, accounting for a 50 percent growth in month-on-month bookings, attesting to the demand and need for digitalization of the existing healthcare system.
Despite sustained economic and social development over the last decade, lack of accessibility of quality healthcare services continues to grapple patients across Kenya. According to recent data from the World Bank, there are only 2 physicians per 10,000 people across the nation, illustrating the disparity in access to doctors, particularly in rural areas outside the capital of Nairobi, while only one in five Kenyans has any form of health insurance, leaving 36 million with no access to healthcare services. The scarcity of doctors, amplified by the average travel time of up to 3 hours to visit the nearest healthcare facility, and long waiting periods to see a doctor, add to the urgent need for digital transformation and disruption within the existing healthcare system.

To address these challenges, in alignment with the nation's e-Health Strategy, anchored in the achievement of Vision 2030's goal to to have an "equitable and affordable healthcare at the highest achievable standard" for all Kenyan citizens, Vezeeta leverages AI-powered solutions to infuse higher healthcare efficiency, accountability and responsiveness in the existing model, through digitization.
"We're focused on addressing the urgent needs of the local communities across the nation who are grappling with the burden of multiple healthcare challenges including high mortality and infectious diseases, augmented by the lack of access to quality medical care in light of the Covid-19 pandemic. Through Vezeeta's intelligent healthcare ecosystem, built on advanced platforms and AI-driven capabilities, we're committed to empowering Kenyans in every step of their healthcare journey, and are proud to support Kenya's Ministry's digital economy blueprint that recognizes ICT as a key enabler for quality care," said Nana Frimpong, VP of Africa, Vezeeta.
Using Vezeeta's booking solution, patients across all 47 counties can now make instantaneous in-clinic appointments with best-suited medical experts within a network of over 600 doctors registered with the Kenya Medical Practitioners and Dentists Council across 20 medical specialties, based on location, budget, health insurance provisions, availability and other key features, and also rate and review their experiences. Patients can opt for cashless payment options using M-PESA, the nation's most popular payment gateway.Vezeeta also provides practice management solutions to hospitals and clinics allowing healthcare providers to effectively manage appointments and optimize patient data.
Vezeeta's telehealth solution, that has served over 50,000 patients in Egypt, Saudi Arabia,  Jordan and Nigeria, will now enable remote teleconsultations via phone calls and video chats across Kenya, facilitating instant medical responses for patients who have limited mobility or live in underserved, rural communities. The remote consultations also provide easy access to healthcare providers and personalized consultations for patients with chronic conditions, disabilities or other movement restrictions, particularly during the ongoing Covid-19 pandemic that encourages citizens to practice social distancing. Vezeeta's newly launched Primary Care teleconsultations enable instantaneous access to medical experts, without an appointment and with minimal waiting period, bringing real-time access to doctors, from the comfort and safety of the homes of patients. This a lucrative tool for all modern healthcare entities and has empowered caregivers to create a clinic-like healthcare journey for patients from the safety of their homes.
With a comprehensive understanding of the complexities of the East African market as well as the key challenges facing the nation today, Vezeeta is leading the charge for the digitalization of healthcare in the region, aligning with African SDGs (SDG3) to tackle the rise of non-communicable diseases, improving local healthcare infrastructures and bring value-driven solutions to Kenyan patients, at their fingertips.