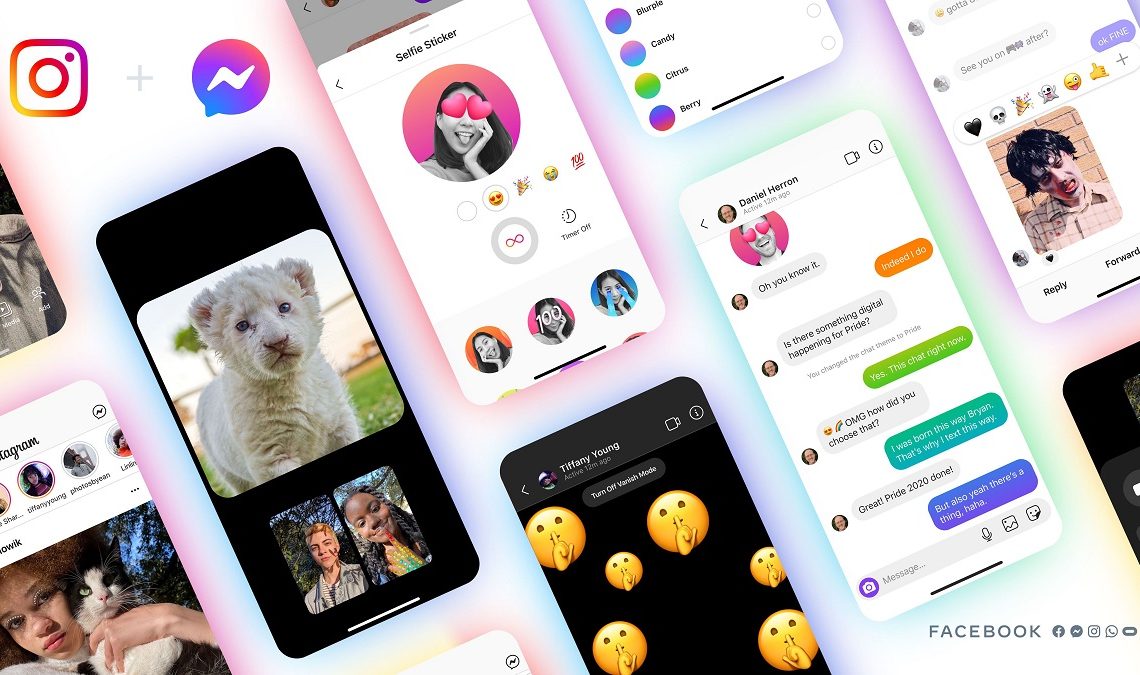 Facebook has unveiled a new Messenger design. The major aspects of the design revamp include a new logo, new default chat color, new chat themes, and custom reactions.
In a blog post, the company wrote, "the new look reflects a shift to the future of messaging – a more dynamic, fun and integrated way to hang out with your favorite people, on your favorite apps and devices"
On the Google Play Store, the Messenger app icon has already been changed to the new gradient colored icon. Facebook plans to add other new features to the app in the future as well. Facebook Messenger's resource-conservative Lite version has also implemented the color combinations.

Coming soon is features like selfie stickers and vanish mode. Vanish mode is also coming on Instagram and was announced when Facebook integrated Messenger and Instagram DMs.
As Instagram puts it, you can set messages to disappear after being seen automatically using vanish mode.
Also Read: Facebook Messenger and Instagram Users can now Chat Seamless Across the two Apps