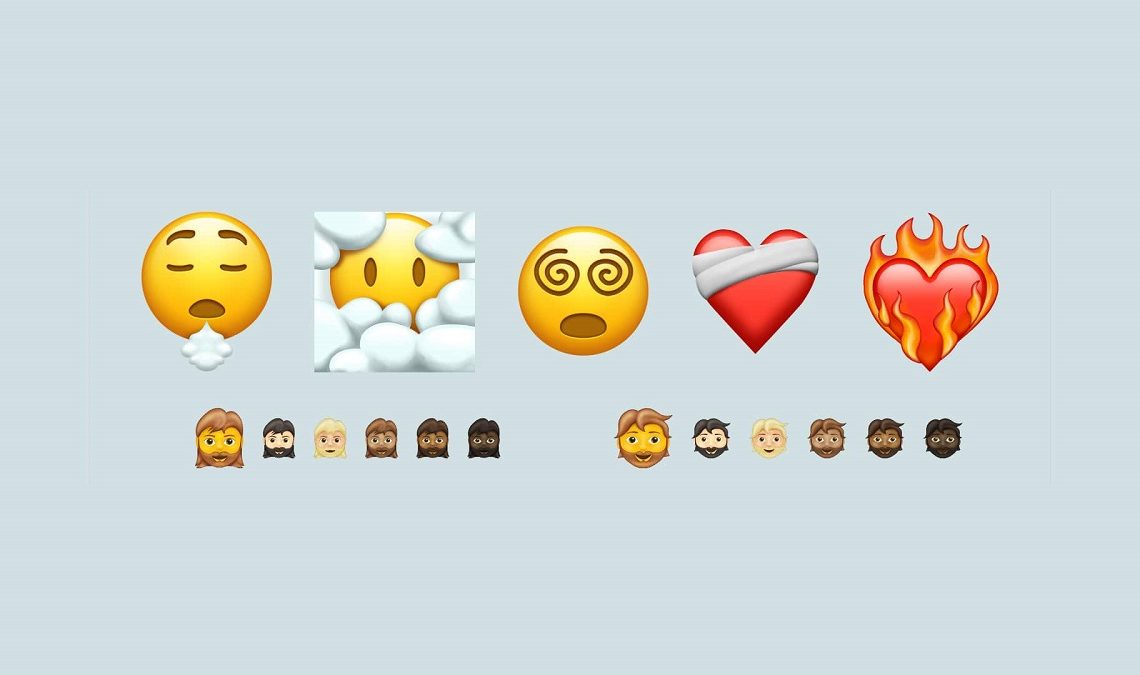 Emojis changed the way we communicate via the now ubiquitous messaging and social media apps. Over the years, new Emojis have continuously been added on our smartphone keyboards. In 2021, the expansion of the emoji library continues, with 217 new faces slated to launch.
Few will be new, but most are new skin variations to ensure there's something for everyone. Of the 217, 210 are skin tone variations, and only seven are new. The new emojis include a heart on fire, a woman with a beard, a mending heart, a face hidden in clouds, a bearded man, an exhaling face, and a face with spiral eyes. Here's a close look of the new emojis:
The new Emojis will be part of the Emoji 13.1 update, set to be released in 2021.

Originally, Emoji 14.0 was supposed to launch in 2021, but due to covid19, that won't be happening. Instead, the Unicode consortium opted to release a slight variation of the current emoji 13.0 iteration.
Besides it being a small upgrade, we're still receiving over 200 new emojis.
Rollout Timeline
Emoji 13.1 is coming in 2021, but most devices don't have support to the current major release yet — Emoji 13.0. Only Samsung and Google have recently started rolling out the latest iteration to some of their phones.
Going with the same adoption pace, emoji 13.1 will likely be available even when most people have no access to the previous iteration. Emoji 14.0 will be launching in 2020, and according to the Unicode consortium, "This minor release was created to add new emoji before 2022."