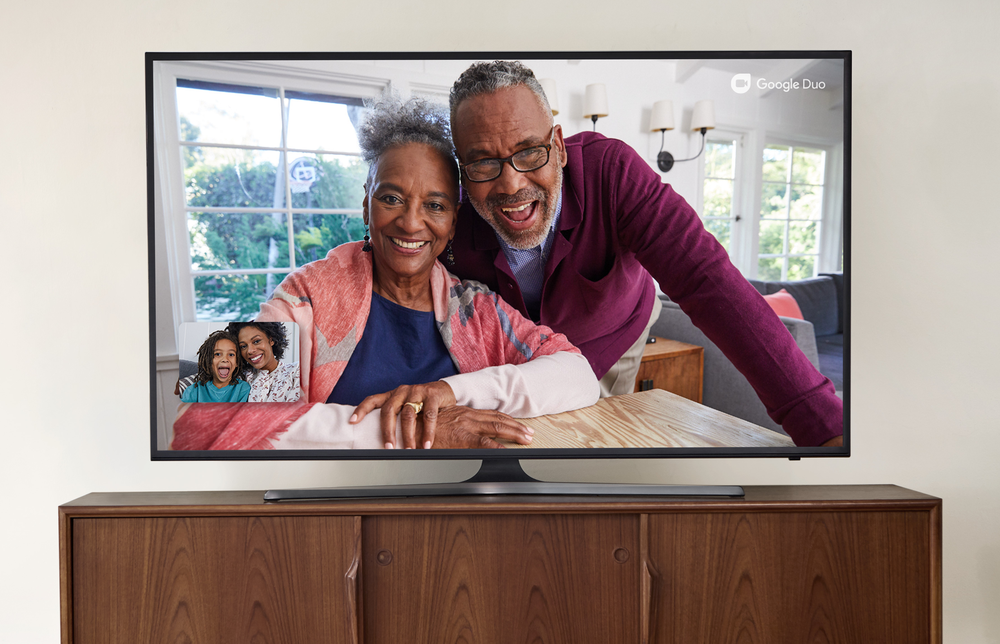 Google's video calling product, Google Duo, is coming to Android TV because 2020 is the year of the video call. Google's announcement on the arrival of Duo on Android TV was packed alongside the addition of Google Meet casting support.
With Duo availability via Android TV, you can use the TV's built-in camera – which many don't have – so there's a high chance you will need to plug in a USB camera. The beta version of Google Duo on TV will be rolling out in "the coming weeks," according to the company.
The announcement signals Google's bid to offer better solutions for video casual and formal video calling experiences. Google Duo and Meet already work seamlessly with Nest Hub Max, which you can use to join a meeting or initiate a group call hands-free.

And like Zoom, Google also sees a future for specialized video calling hardware. Everyone has come to realize they need better webcams for video calls, which have marked the advent of special video calling hardware.
Google is vouching for the Acer Chromebase and ASUS Remote Meet Kit from Google Meet hardware to help turn your work-from-home space into a dedicated home office.
Both the Acer Chromebase and ASUS Remote Meet Kit run Chrome OS and have been heavily married with Google's productivity apps.