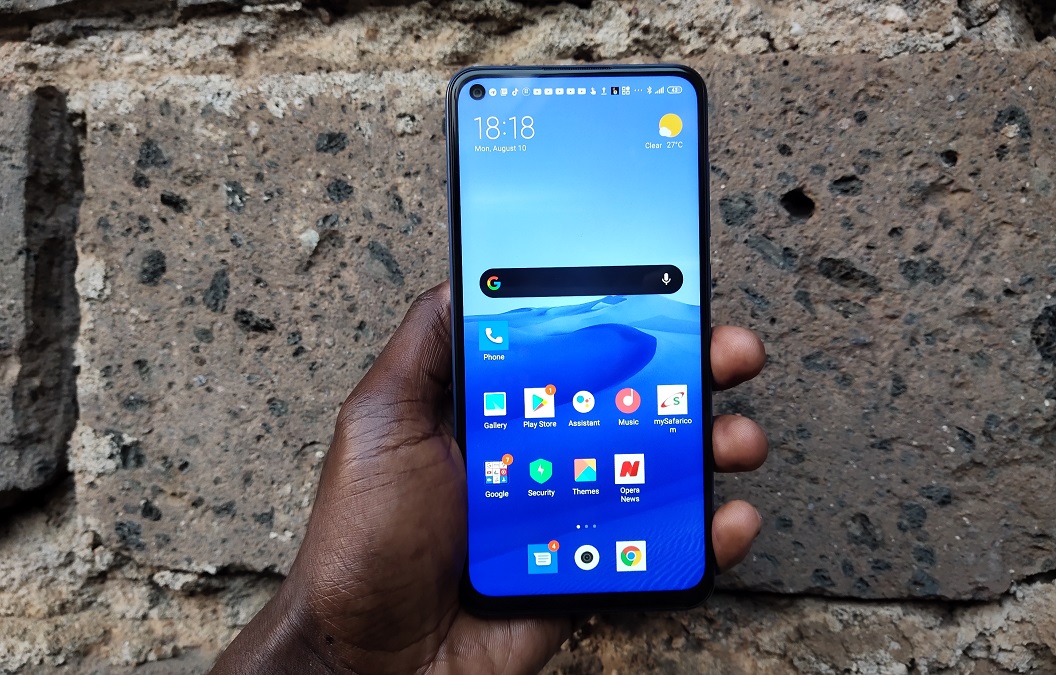 The Xiaomi Redmi Note 9 is one of the handful of devices in the company's Redmi Note 9 series. The phone is priced at Ksh 19,000 on Jumia. At this price, it is competing with the Samsung Galaxy A21s and the Infinix Note 7. Does the Redmi Note 9 have any chance? This is what we will find out in this review.
For those interested in what you will be getting in the box if you buy this phone, you can check out that post that I did a few weeks back.
Read: Xiaomi Redmi Note 9 Unboxing

Before we get into the review, here are some of the key specifications of the Xiaomi Redmi Note 9.
Display: 6.53 inches IPS LCD  display with a resolution of 1080 x 2340 pixels
Processor:  MediaTek Helio G85
RAM: 3/4GB
Storage: 64/128 GB internal storage; expandable
Cameras: Quad: 48MP + 8MP + 2MP + 2MP, 13 MP front-facing camera
SIM: dual SIM
Battery: 5.020 mAh battery
Android:  Android 10.0; MIUI 11
Build Quality
The Xiaomi Redmi Note 9 has a very different design and build when compared to its predecessor, the Redmi Note 8. It does borrow a few things from the Redmi Note 9 Pro especially the back camera placement and overall design. On this, Xiaomi has ditched the vertical camera placement we see on most smartphones and gone with a centrally placed module that is made up of 4 sensors.
The main sensor is a 48MP one that has been paired with an 8MP ultrawide angle lens, a 2MP macro lens and another 2MP depth sensor. There is a fingerprint scanner right below the camera module and it works perfectly. Its placement is within easy reach when holding the phone.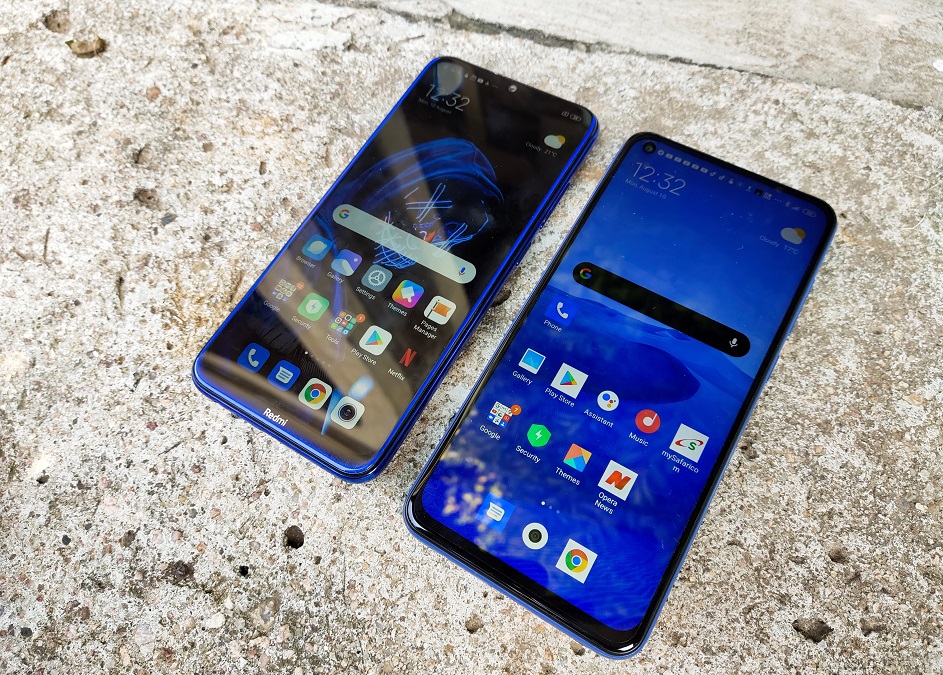 Unlike the Redmi Note 8, the Redmi Note 9 has a curved back with slightly curved edges. The Note 8 felt more premium than the Note 9 and I wish Xiaomi could have gone with that design on this.
The Display
Xiaomi has included a 6.53-inch display on the Redmi Note 9. This is massive and has a resolution of 1080 x 2340 pixels. It does get the job done with accurate reproduction of colours and ease of use even under direct sunlight.
This display appears a bit much brighter than the one on the Note 8. This display is protected by Gorilla glass 5 so don't worry about accidental scratches. Above the display and to the left is the 13MP front facing camera.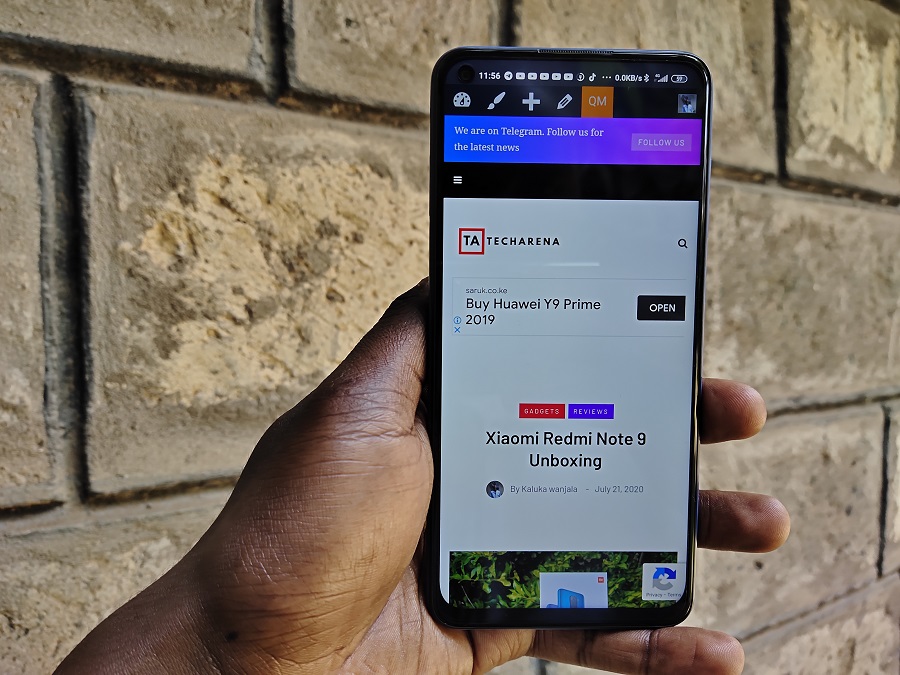 The front facing camera does not interfere with day to day use of the phone, you will rarely notice it is there as it does not take that much space. Watching ShowMax and YouTube videos on this display is pleasant as the size is just right for this.
Performance and Software
The Redmi Note 9 handles day to day tasks with no problems at all. It has proven to be reliable during the review period. The phone comes with the MediaTek G85 processor configured with 4GB of RAM and 128GB of internal storage space. It is powered by Android 10 with MIUI 11 out of the box.
The Helio G85 processor does a good job for normal tasks but this processor is primarily meant for gaming smartphones. The Redmi Note 9 was one of the first smartphones to come with this processor. It does a good job but the overall gaming performance is not that great. I have noticed occasional lags when playing games like PUBG and Asphalt 9 even with the game boost feature enabled. Maybe Xiaomi did not have enough time to optimize the phone for such and we may see some improvements inform of an update or the processor is just not that good.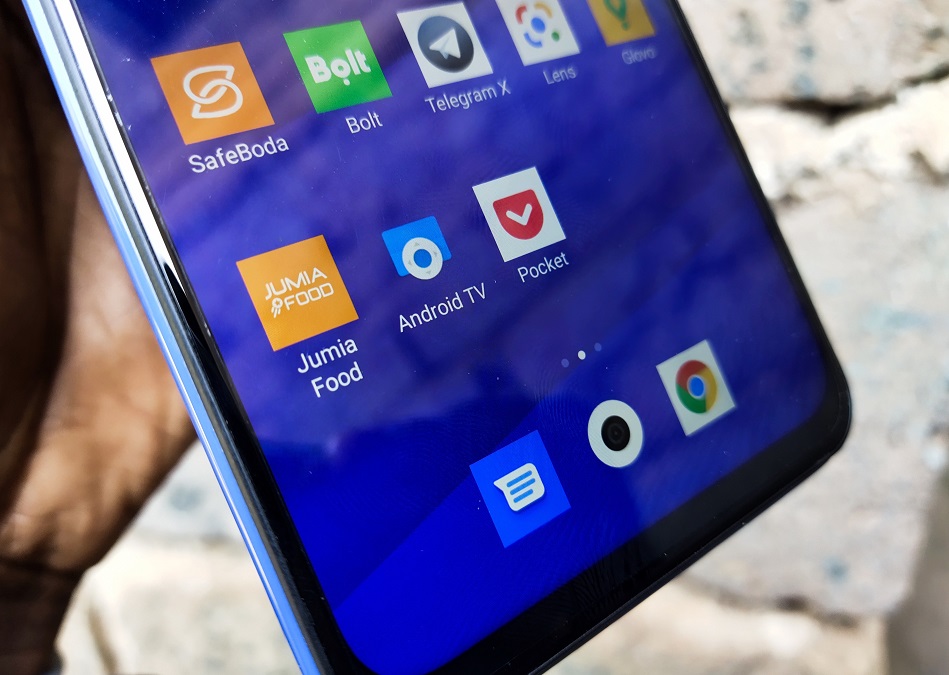 If you don't plan to play any heavy games, the Redmi Note 9 will be perfect for you. It does handle most apps well and multitasking is not that big of an issues. RAM management is a bit aggressive and this is something you should expect if you are planning to buy this phone. With this, multitasking may not be very smooth as most applications will restart when you switch back to them. Most people will not notice this but if you are coming from a smartphone within this price range, you will definitely notice how aggressive the Redmi Note 9 is with RAM management.
Ads Everywhere
One thing I do not like with the Redmi Note 9 are the ads. You get ads everywhere which can be annoying. I get the fact that this phone is competitively priced but the ads can be annoying. You install an app, you are presented with as ad after that. You are playing music, there is an ad on the music player app.
I wish Xiaomi fixes this as it is just too spammy to be honest.
Cameras
The Xiaomi Redmi Note 9 has average cameras at best. They are good and capture great shots but nothing out of the ordinary. The standard 48 MP sensor captures great details in different conditions but it works best outdoors. It is at par with the camera on the Redmi Note 8 and to some extent the Note 8 does an even better job. Shots on the Note 9 tend to be oversaturated and this may work well indoors but may not be ideal in some cases.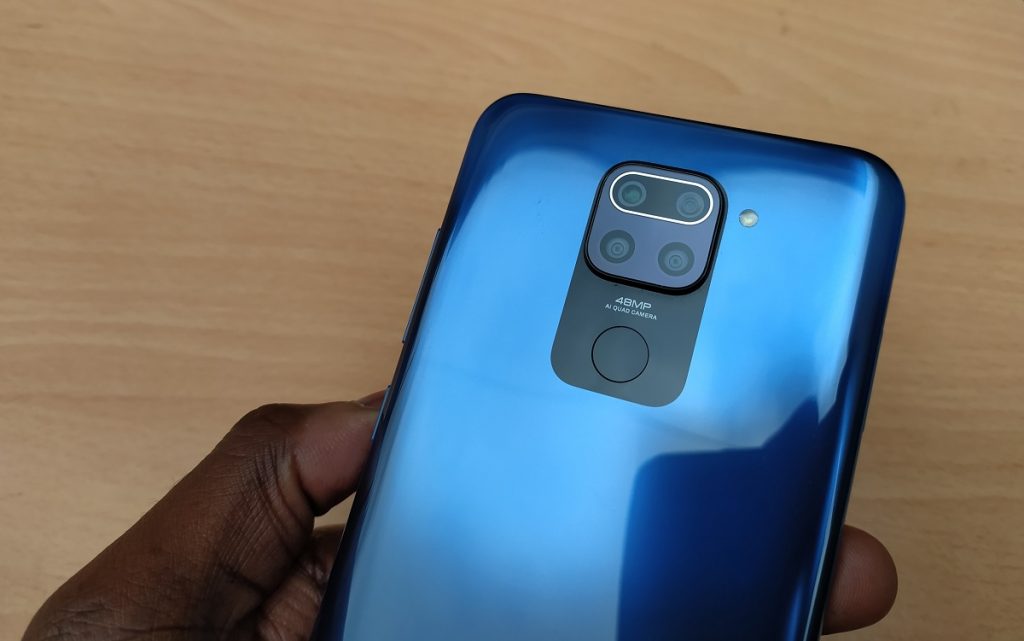 The ultra-wide lens helps capture more in one shot at the expense of quality. Some details are lost using it but not so much and may still be useful if you still need that feature.
Battery
With a 5,020 mAh battery, you should easily be able to use this phone for up to 2 days on a single charge. The battery is sufficient for heavy users and in most cases I could get up to between 9 and 10 hours of screen on time. This is good and means that I could mostly get two full work days on a single charge.
Charging this battery takes time with getting it from 0 to 100% taking over 2 hours. The phone supports 18W fast charging, not the fastest but good enough to get the job done.
What I Like
The design is still good even though the Note 8 is better
Very good battery life
The display is pretty good
Good Performance
What I didn't like
Also Read: The OPPO A92 Review: Worth The Hype