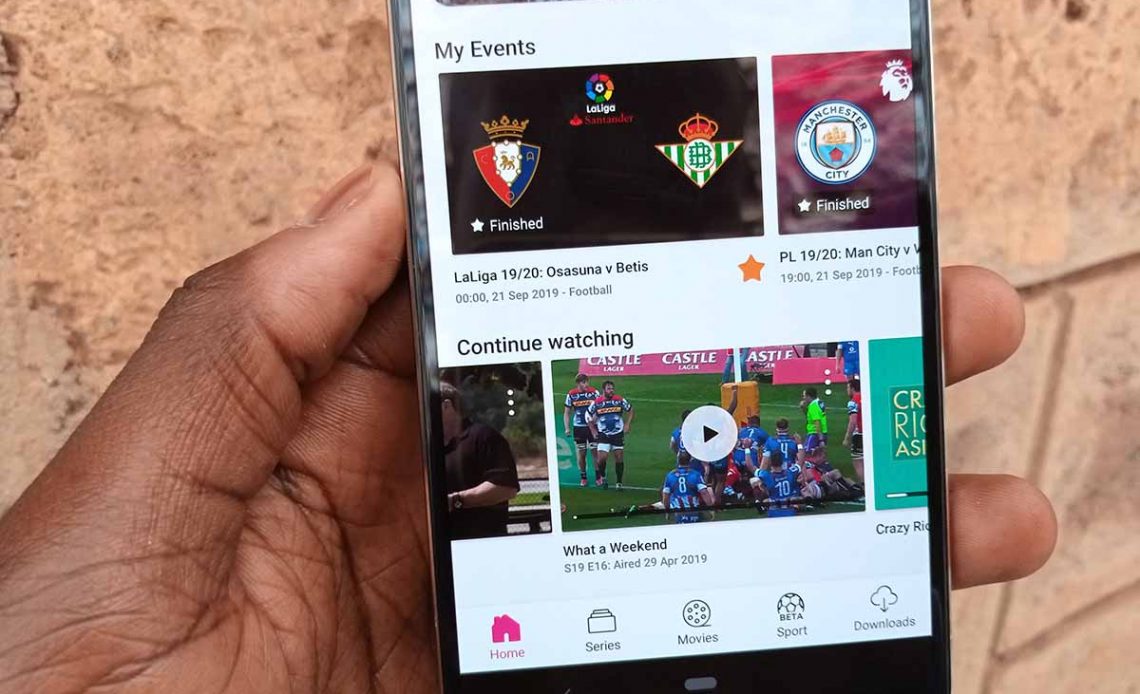 One week after its official launch in Kenya and Nigeria, Showmax Pro is now available in 40 more African countries. Showmax Pro is the company's new subscription option for ShowMax users and on top of the entertainment options available on ShowMax, it adds music channels, news, and live sport streaming from SuperSport.
Live sports is what makes the product appealing and some of the content on that include all Premier League, Serie A, La Liga, and PSL games, as well as an extensive selection of additional live sport events including IAAF athletics, global marathons, and professional boxing.
Showmax Pro is now expanding to 40 new countries in Africa according to MultiChoice. With the launch of the service in Kenya, Showmax confirmed that it had plans to roll out the service in other markets in Africa within 6-8 weeks.

As for pricing, this is what users should expect to pay.
Showmax Pro Mobile – $8.99 per month
Showmax Pro – $17.99 per month
Below is a look at what the different ShowMax bundles offer.
| | | | | |
| --- | --- | --- | --- | --- |
| | Showmax | | Showmax Pro | |
| | Showmax | Showmax Mobile | Showmax Pro | Showmax Pro Mobile |
| Series, movies, kids' shows, documentaries | ✓ | ✓ | ✓ | ✓ |
| IAAF Athletics, pro boxing, major international marathons, & more | – | – | ✓ | ✓ |
| Music channels Trace Urban, Trace Gospel | – | – | ✓ | ✓ |
| News channels Africa News, Euronews, Newzroom Afrika | – | – | ✓ | ✓ |
| Football: all Premier League, Serie A, PSL and La Liga games | – | – | ✓ | ✓ |
| Number of concurrent streams | 2 | 1 | 2 | 1 |
| Smartphone and tablet apps | ✓ | ✓ | ✓ | ✓ |
| Smart TV, laptop, Android TV, Apple TV apps | ✓ | – | ✓* | – |
| Maximum video resolution | HD | SD | HD | SD |
| 14-day trial | ✓ | ✓ | – | – |
Showmax originally launched in August 2015 and is available across sub-Saharan Africa. Speaking about Showmax's history and what sets it apart, Niclas
Also Read: How to Pay for Your ShowMax Subscription Using M-Pesa