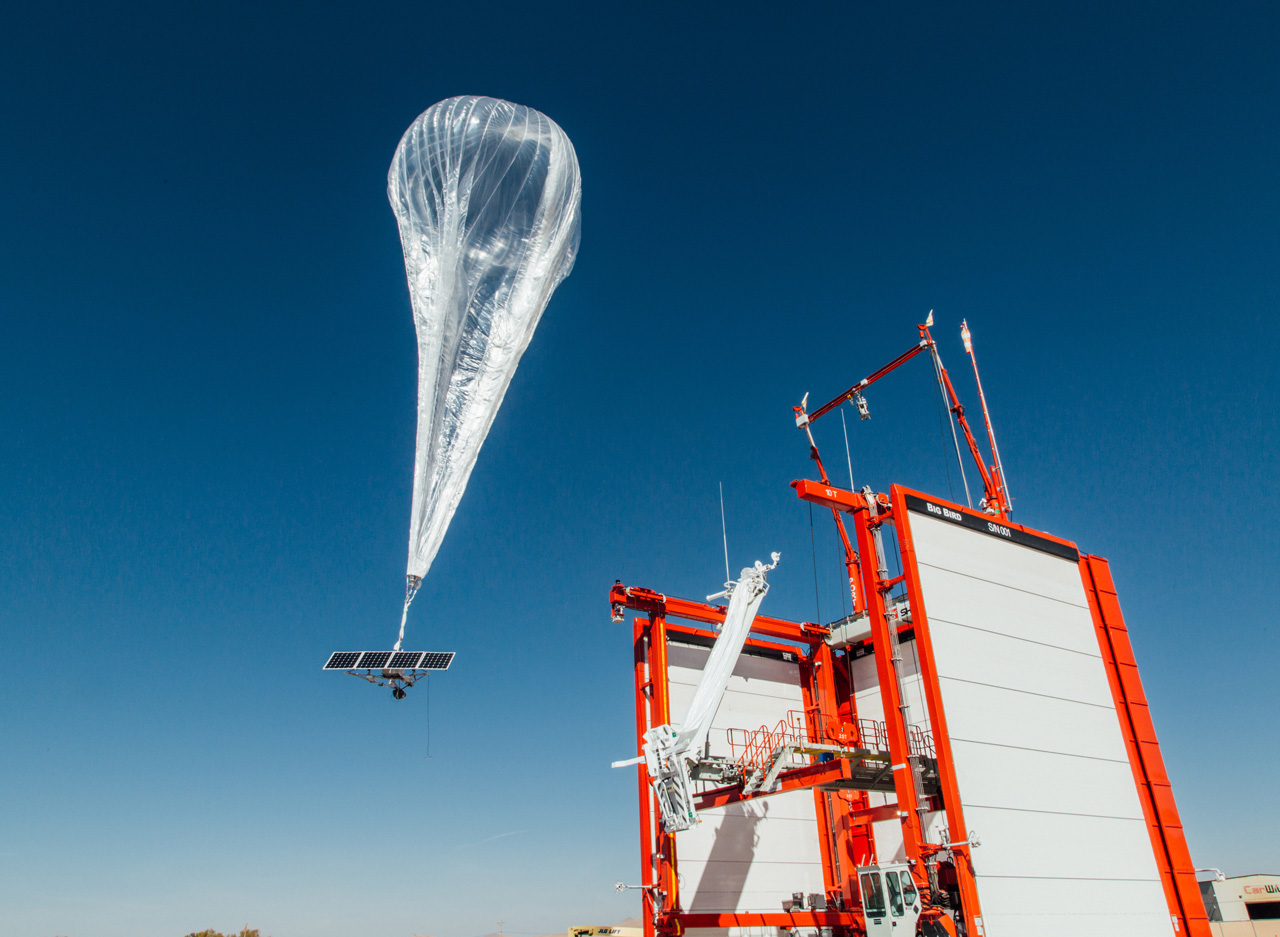 For close to two years, Telkom Kenya has been working with a company called Loon to help it take high speed internet to rural parts of the country. Loon uses balloons 20 kilometers above earth that act as cell towers. These balloons help mobile network operators expand coverage to underserved communities.
The two have been working on this and have done all the tests and received all the approvals needed to start operating.
With everything in place, Telkom has announced that internet through these balloons will be available as from this month. The company has revealed that it saw uplink speeds of 4.74 mbps in one field test last month. In the same test, the downlink speed was recorded as 18.9 mbps with a latency of 19 milliseconds (ms).

"In addition, with the Loon technology being a solar-powered solution, customers will get to experience mobile Internet service availability from 6:00 am to 9:00 pm," the company revealed.
Availability in underserved areas
These balloons are specifically meant for areas where 4G internet coverage is still low. These can be sparsely populated areas where having the traditional network towers can be a bit expensive. Telkom hopes that the balloons can help it expand coverage to these areas without spending a lot of money on the traditional cell towers.
According to Telkom, this service will initially cover about 50,000 square kilometers and will include areas such as Iten, Eldoret, Baringo, Nakuru, Kakamega, Kisumu, Kisii, Bomet, Kericho, and Narok.
Affected by Natural Factors
With the balloons being up there, they face conditions such as wind patterns and restricted airspaces that may affect their movement. Loon and Telkom are working together to limit any potential service disruptions as a result of this. There may be service disruptions from time to time but the two say they are expecting this and they are prepared.
Telkom is reporting that they are using a fleet of 35 balloons that are in constant motion above eastern Africa. Loon has also revealed that it may be sending more balloons to Kenya as it gains experience flying here. With that, the company expects service consistency to improve over time.
Telkom Kenya's Chief Executive Officer, Mugo KIBATI, states, "This is an exciting milestone for Internet service provision in Africa and the world, more so that the service will pioneer in Kenya. This being a purely data service and with the continued migration of communication towards data-supported platforms, the Internet-enabled balloons will be able to offer connectivity to the many Kenyans who live in remote regions that are underserved or totally unserved, and as such remain disadvantaged. This new technology will also complement Telkom's ongoing strategy to further widen our network coverage, enabling us realise our brand promise; to be Kenya's preferred data network."
 Also Read: Telkom Kenya to power University of Nairobi's e-learning programme