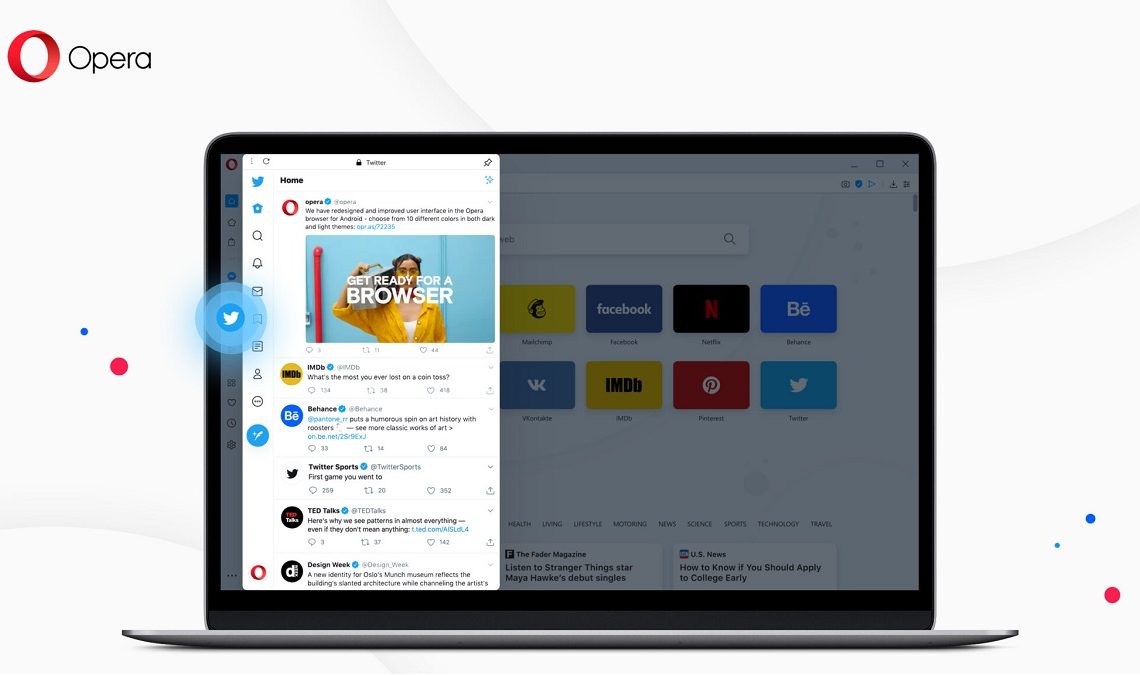 Opera browser's latest version is baked in with a Twitter button on the sidebar. With this, Opera users can be able to Tweet and catch up on the latest updates on their Twitter feeds without having to go to twitter.com.
You can send direct messages, and do everything else you always do on Twitter entirely inside the sidebar.
Twitter integration follows Opera's integration of Instagram inside the desktop browser in April. The company says usage has been massive.

Like other built-in social media integrations, you'll have to enable the Twitter button by yourself. You can do that by using the sidebar setup menu available inside the browser. Twitter is under the "Messengers" section.
Twitter integration is a time saver and is meant for those who regularly checkup their news feeds. Opera says it's the first major browser to integrate Twitter natively inside.
To date, Opera's desktop browser has a couple of social media integrations including Instagram, Telegram, Facebook Messenger, WhatsApp, and VKontakte. And it's available across Windows, MacOS, and Linux.
Having Twitter in the sidebar is perfect for people who use it very actively," said Maciej Kocemba, product director at Opera. "Twitter users think it should be easier to access Twitter on their PCs and we agree: we have tweaked Opera to make it the perfect browser for them."