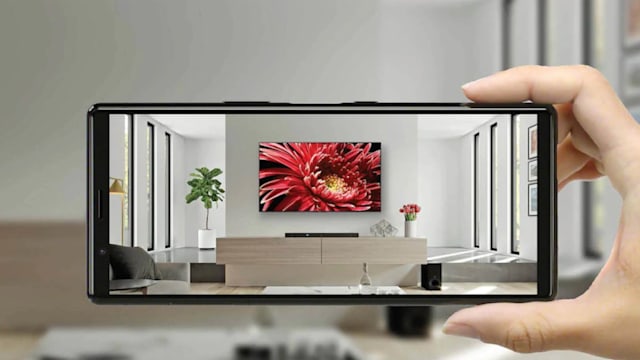 TV purchasing can be tricky, especially with the common notion: the bigger, the better. But Sony wants to save you that hassle through its Augmented Reality app. Sony AR app called Envision TV AR uses, well, AR technology to tell you whether a new TV will fit in your room.
The app is available on both Android and iOS. Since it is from Sony, it uses their TV models. Envision TV AR app works in a simple way; choose a TV screen size then select a virtual target. You'll be shown how that TV will fit in a particular position within your room, either mounted or on a stand, as well as all the details of the selected TV, including HDMI and other ports.
The company has also not spared a chance to market their TVs by enabling users to explore new features of Sony's latest models.

"As we continue to stay home, this app offers a new way for our customers to confidently purchase a Sony TV in the comfort of their living rooms," said Mike Fasulo, president, and chief operating officer of Sony Electronics North America. "We hope this new technology takes the guesswork out of shopping online."
You can download the Envision AR app directly from the App Store and Google Play Store.