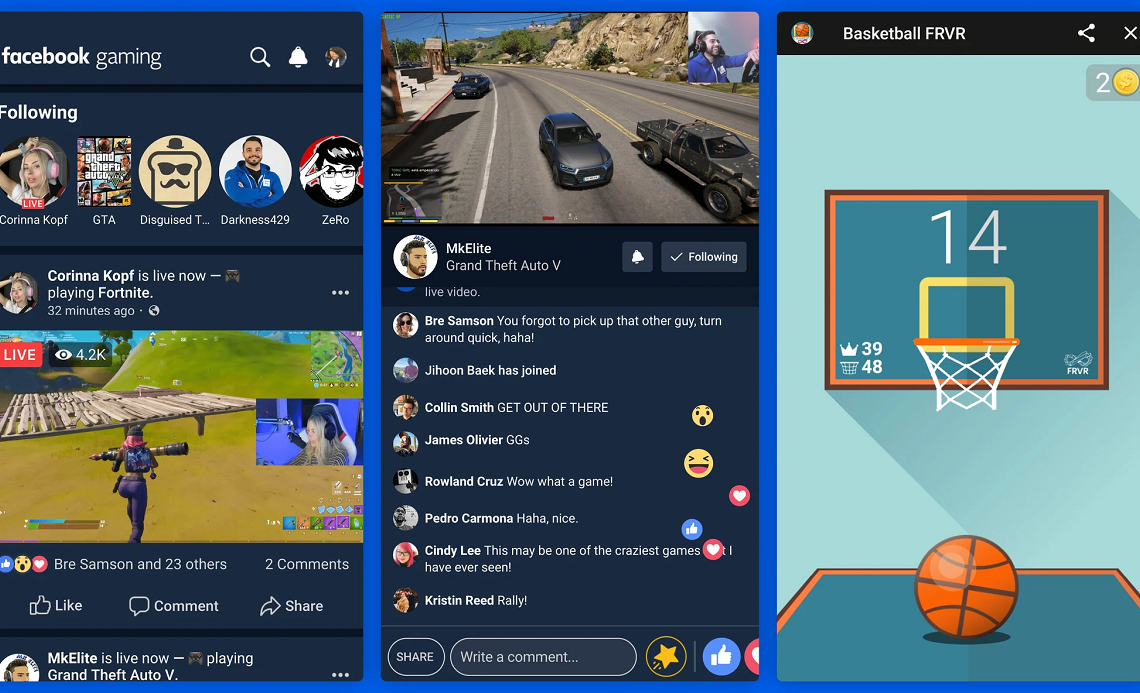 (Update: Facebook Gaming app officially released)
Facebook Inc. is the world's largest social media company and its influence continues to grow as time passes by. The company owns three of the top ten largest social media and messaging platforms globally including WhatsApp, Instagram and, well, Facebook.
Now the company wants to take matters seriously on the gaming business, according to a recent report.

The company is ready to launch its own gaming app, "designed for creating and watching live gameplay." Believe it or not, Facebook is also a big name in the gaming business.
Over 700 million users on Facebook engage with gaming content from streaming gameplays, watching and more, thus rubbing shoulders with other big names in the industry like Amazon's Twitch, and Google's YouTube Gaming.
In the last 18 months, Facebook's Gaming app has been under testing in Southeast Asia and Latin America markets.
Based on the initial launch schedule, the app was to be released later in June, but the current boom in the gaming business has made the company opt to push forward its launch dates. Over the past few months, the gaming industry has seen an upsurge in usage, as more people seek solace in this pandemic crisis.
Now that the app is ready, Facebook Gaming will be first released on Google's play store and later on Apple's App Store, after approval. The company is expected to release the app officially today according to the NewYorkTimes.
Facebook ubiquitous nature could be an unfair advantage, but the company still trails behind YouTube Gaming and Twitch, according to a report from StreamLabs.
By launching a completely gaming-focused platform, this could potentially draw in more fans who are just interested in this type of content on the company's major platform without any distractions.
Facebook was ranked third in Q1, 2020 behind Twitch and YouTube Gaming. Facebook Gaming, however, recorded a massive 236% increase, year over year. Watch hours were up by three folds, streaming hours doubled and the number of concurrent viewers was up by 400 percent.
Via/ NYT