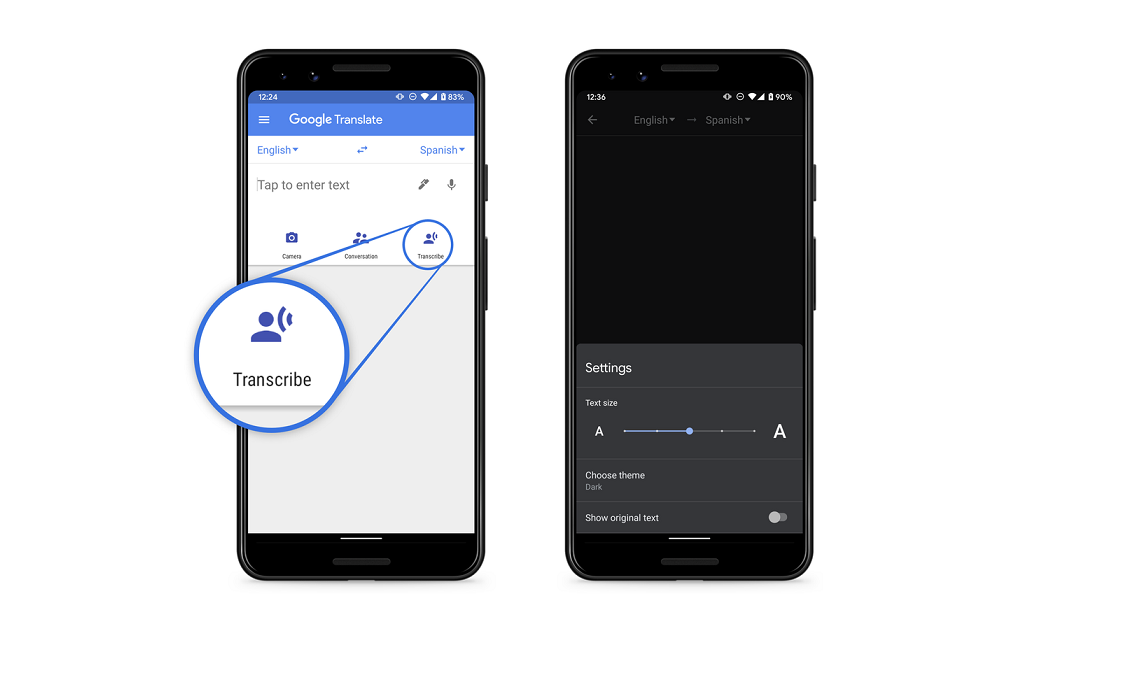 In what seems like a major leap on the software, Google has begun rolling out a live transcription feature on Google Translate.
"…starting today, you can use the Google Translate Android app to transcribe foreign language speech as it's happening," said Sami Iqram, Product Manager, Google Translate.
Android users will now be able to get help from Google's translation software live and on-the-go in eight different languages.

The software can lively transcribe English, French, German, Hindi, Portuguese, Russian, Spanish, and Thai. But as we move forward, the company will also roll out support for more languages.
Consequently, Google has added a new "Transcribe" icon on the app's home screen. If you're in a fix where someone is talking in Spanish, you have to select the source language (Spanish in this case), and then the destination language which can be either of the remaining seven. After that simply tap on the mic icon at the bottom.
Right now you can "see the original transcript, change the text size or choose a dark theme in the settings menu."
In its infantry stages, Google Translate works best in quiet environments with one person speaking at a time. In other environments, the app will not be effective.
Sami says the app will be furnished to fit in different environments in the future.