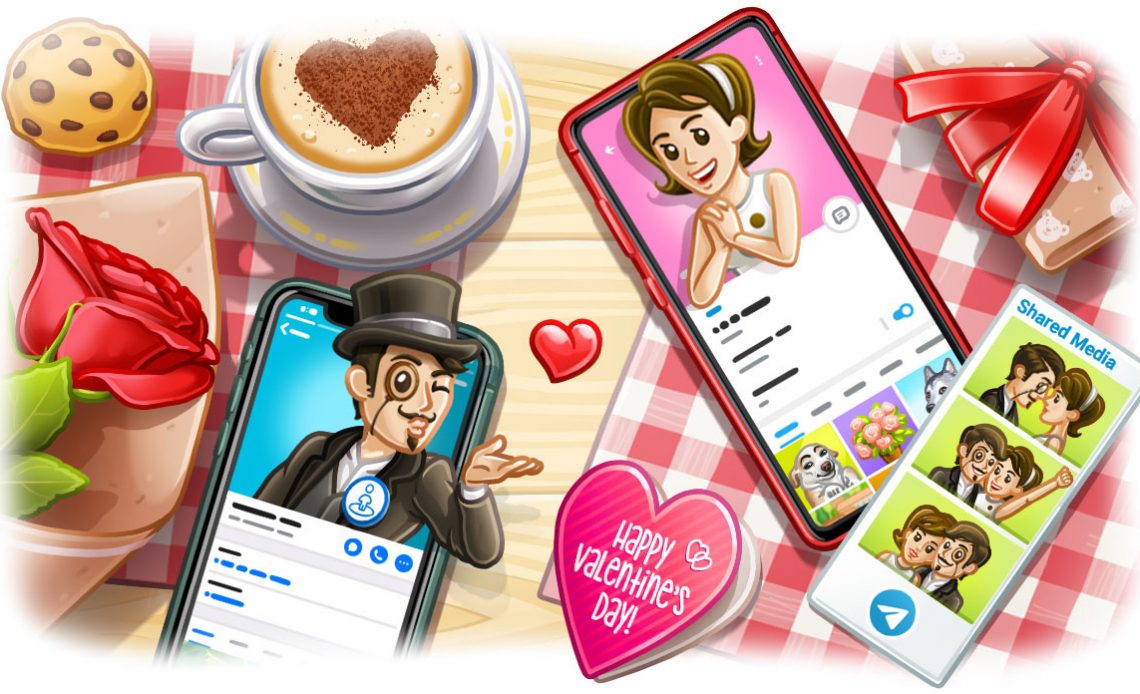 As you celebrate your loved ones today, remember Telegram has added new features to spice things up a little bit. The platform today has released a new update that brings several changes onboard.
The new update includes redesigned profiles, instant access to shared media, and it is now easier to browse through media.
The new update makes it easy to access shared photos, videos, links, and audio. The redesigned UI also simplifies your experience while browsing through a contact's profile pictures.

Browsing through shared media is now easy-peasy with the use of taps instead of swipes; hit right or left to go forward or back.
A Valentine's special feature is the additional animated emojis. All of the new emojis evolve around the whole topic of love. It would be nice to send your significant other one of those lively love-themed emojis.

Don't have a valentine? Telegram wants to help you get sorted in the 11th hour. The company has updated its People Nearby feature launched last year with an easy way to find extroverts who are ready to mingle around you.
As long as you turn visibility on, you can see profiles of Telegram users around your area. These people will be able to chat you up even if you have the app closed.
The new update is already available on both iOS and Android apps.