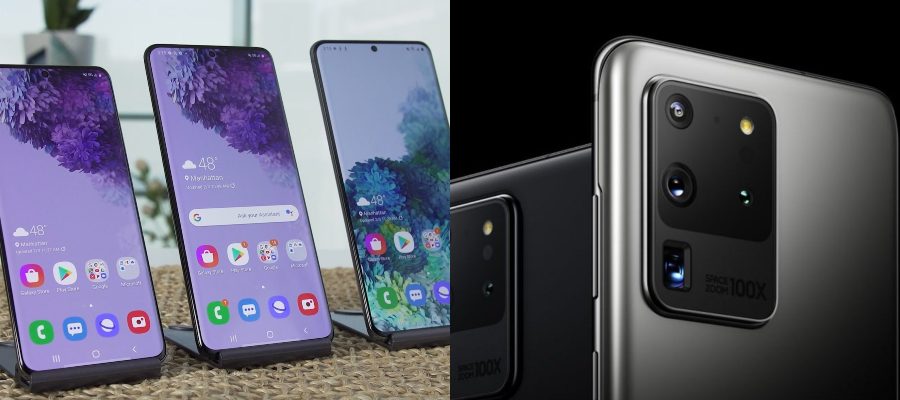 Flagship phones are evidently working overtime in 2020 to woo their customers and even attract more. We have seen flagships with insane cameras, breathtaking zooming capabilities, higher refresh rates, bigger batteries, thinner and notchless or even bezel-less phones, crisp displays but we have not had a flagship phone recording in 8K until the Samsung Galaxy S20 Series.
This is revolutionary as it offers an exponential increase in detail compared to standard 4K videos.
Simply put, 4k resolutions are 4096 x 2160 pixels with a horizontal resolution of 7680 pixels and a vertical resolution of 4320 pixels. This is sixteen times the resolution of Full HD while 8K resolution is 8192 x 4320 pixels.

8K frames are 33MP in resolution, while 4K frames are roughly 8.3MP. This means that the file size drastically increases when recording in 8K on a phone or any digital camera which can record in 8K. Samsung's introduction of the high-efficiency video codec (HEVC) can help prevent file sizes from blowing up even more though.
This quality increase will have consequences for storage though, as Samsung says, an 8K video will consume 600MB of storage per minute. By comparison, 4K/30fps video on a modern phone varies from 200MB to 350MB per minute, depending on a variety of factors (bit-rate, format etc).
For Samsung Galaxy S20 Series, 8K recording will be limited to five minutes per clip presumably due to concerns over heat.
Phones had the same issue during the transition to 4K back then in the early 2010s with Sony devices automatically shutting down the recording when certain heat levels were reached and in rare cases, even shutting down the phone for some time.
Generally, recording in 8K will eat into your storage and battery but Samsung has got you sorted with a minimum storage capacity of 128GB with an option of expansion up to a terabyte.
Well, the standard has been set too high and all we can do is wait and see what other brands flagships do to counter.