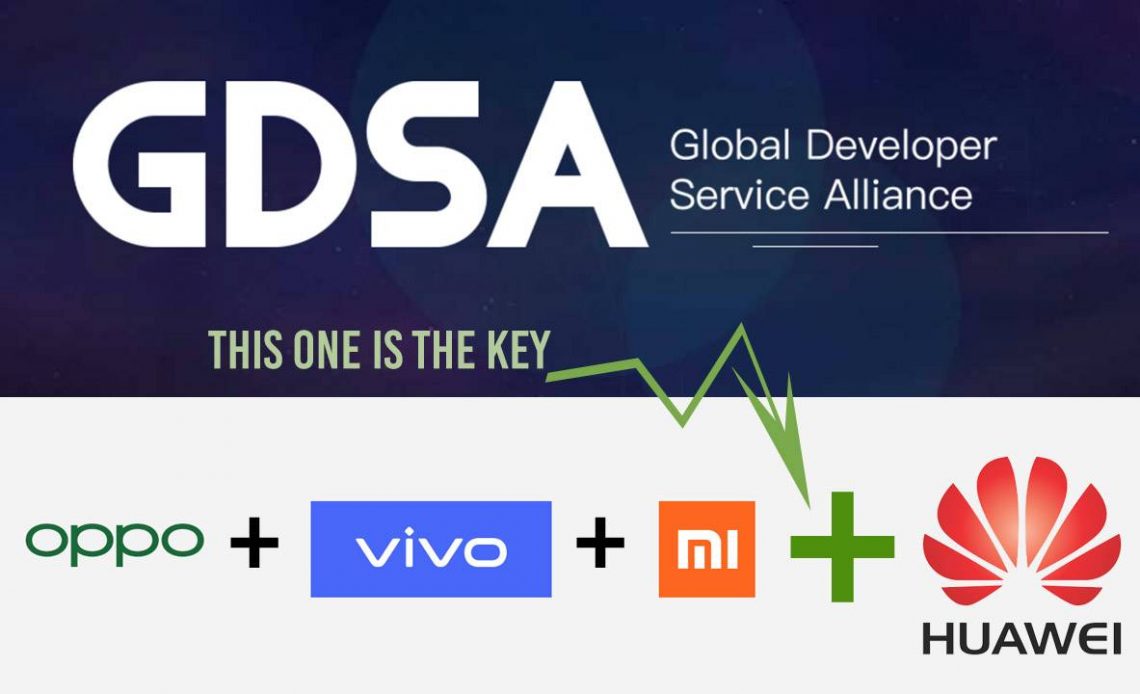 Huawei, OPPO, vivo and Xiaomi are some of the biggest smartphone manufacturers in China but they still heavily rely on Google and the Play Store as it is the popular app market out there. For anyone buying any of the smartphones by the named manufacturers or any Android smartphone for that matter, they do need access to the Play Store to download their favourite app. This is the case for users globally except for China where the manufacturers have their own app markets.
Building an ecosystem like Google's is not a walk in the park. Huawei knows that. Amidst the US ban which kicked in in May, restricting the company from installing Google's portfolio of apps on its new devices, To challenge Google's dominance, Xiaomi, OPPO and vivo came together last year to form a group referred to as the Global Developer Service Alliance (GDSA). The aim of this alliance is to present a new app store alternative in a world dominated by Google Play and Google Services. All these manufacturers have their own independent app stores mostly used by people in China where the Play Store is not available.
Huawei is joining forces with these three smartphone manufacturers and this will definitely rattle some feathers inside Google. Huawei has been banned from using Google services thanks to the US-China trade war. The company has to find alternatives and joining this alliance is one such move. Huawei is now teaming up with several Chinese smartphone makers to create a Google Play Store alternative.

The Chinese Android software market is messy, given that Google presence in China was banned. As a result, Chinese Android users often have to deal with APKs or download their apps from a swarm of Play Store alternatives available on the market.
Huawei, Oppo, Xiaomi and Vivo, are coming together to help solve this problem in a new alliance called the Global Developer Service Alliance (GDSA). The four will, however, not create a unified platform to take on the Google Play Store, according to Reuters.
The platform will allow both companies to grow their app stores as well. The primary issue addressed here is that developers will be able to upload their apps or games on a single platform and have them published across app stores owned by the four companies. The main aim of the GDSA is to act as "a one-stop services including content distribution, development support, marketing operation, brand promotion and traffic monetization to global developers". The GDSA will also include music and movies, as well.
One of the ways it can be useful is provide app developers with a way to upload their applications to all the different app stores by the different manufacturers at once. This will save developers time and make the process easier and definitely attract small developers to take part in this.
GDSA initial launch is slated to happen in March but may be announced at a later date due to the outbreak of corona virus in China.
Huawei has been fighting to go independent as it tries to devise ways to stay relevant in the global market where Google's portfolio of apps dearly matters. Huawei even launched its OS last year and has pumped a lot of cash to enable developers to bring their apps on its app store. The company has also been working on app alternatives that could take the place left by Google Apps.