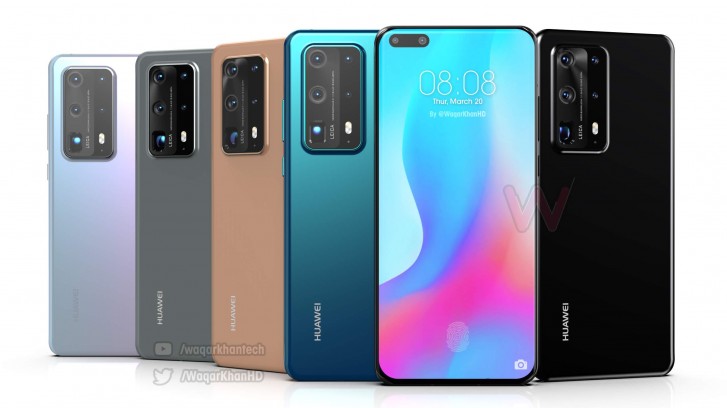 Normally, a newer or more recent flagship is expected to be more expensive than its predecessor. But that is not the case for Huawei P40 according to leaks. It is rumoured that it will keep similar pricing for P40 and its predecessor, Huawei P30 despite not having Google Apps.
According to the leak, the Huawei P40 will cost between roughly $520 and around $960. For comparison, the Huawei P30 cost roughly $910 in the middle of the leak's predictions, so it seems the pricing between the phones could be similar.
Then it seems the Huawei P40 Pro will actually cost less with prices rumoured in between about $660 and roughly $1,098

That's compared to the Huawei P30 Pro that started at around $1,140 and rose even higher for more storage space. It seems then that unlike the main device, the P40 Pro could be a little cheaper than its predecessor, although not by much. The Huawei P40 Pro Premium Edition is rumoured to cost around $1,320.
The P40 Pro Premium Edition will be a brand new entry in Huawei's line of phones, so there's nothing to compare it to, and it seems to have a price high enough to rival the iPhone 11 Pro Max.
The Huawei P40 range is set to launch in March without Google apps thanks to the Android ban (including the Play Store, where you'd download basically everything you use).
Huawei has in the recent past said that they are moving to a solution, likely by creating its own mobile ecosystem, but that may not be ready in time for the Huawei P40 series launch in March.
All we have to exercise now is patience and see how things will unfold in March and if the prices will reflect the ones from leaks.