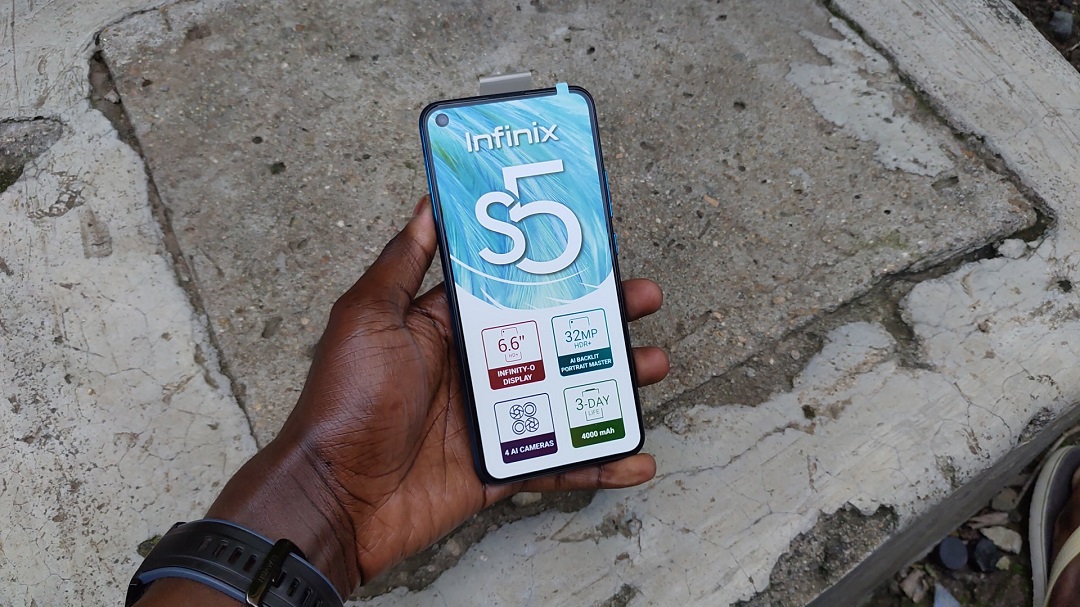 Infinix has a number of devices with the S series being its camera-centric (specifically the selfie) series. The Infinix S5 is the 6th iteration in this series with the others being the Infinix S, S2, S3, S3X and S4 devices.
With the Infinix S5, the company is building up on what it offered with the S4. The S5 has to offer more than what the S4 offered as the latter was unveiled in Kenya earlier this year. Having two devices from the same series launched in one year always means that we are getting a handful of upgrades but are they worth it? This is what I will be sharing in this review.
The Infinix S5 is available in Kenya starting from Ksh 14,000. At this price, there are a lot of things you expect from a smartphone depending on how you use it.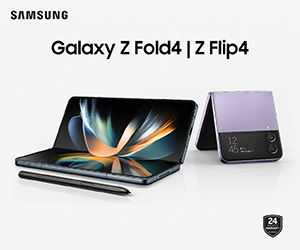 Design and Build Quality
Infinix nailed it with the design and build quality of the S5. The phone feels well built and is light and comfortable to hold and carry around.
The non-removable back cover is made of plastic that is glossy but not very shiny. I got the Quetzal Cyan variant that looks unique and very good to be honest. On the back sits the quad camera setup, quad LED flash and the fingerprint sensor. The back feels a bit slippery but not that much. There is a free transparent back cover included to add some grip if you feel it is too slippery and also protect it from accidental scratches.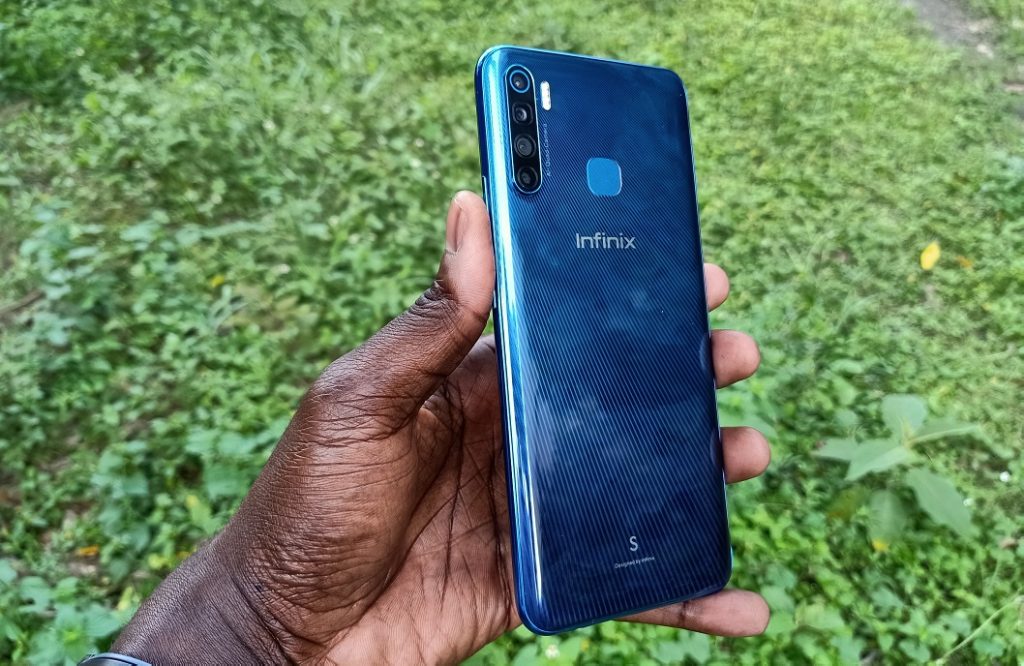 The volume and power buttons on the right of the phone are easy to reach when the phone is resting on the palm of your hand. These buttons are easy to identify and reach. The edges of the phone are smooth with the speaker grille, Micro USB port and headphone jack on the bottom.
The design of the Infinix S5 is simple and familiar. It is not that different from most other smartphones but that is not a bad thing. The phone looks modern and updated compared to the Infinix S4 from earlier this year.
The size of this phone can be too big for those coming from a smaller smartphone but you should get used to it after a few days of using it. It is not bulky and I had no issues carrying it around.
The Display
As I have mentioned above, the Infinix S5 is a big phone and for the display we have a 6.6 inch one that is quite big. I have been using smartphones with very big displays for long and this was just normal to me. The few people who have not and have had a chance to see this phone were uncomfortable a bit but I am sure they could have gotten used to it after using the phone for a few more days.
Infinix decided to use a 720p display that is still useable but a 1080p one could have been better. With this display, you will only be able to watch YouTube videos up to 720p resolution. Most people will not tell the difference between 720p and 1080p displays.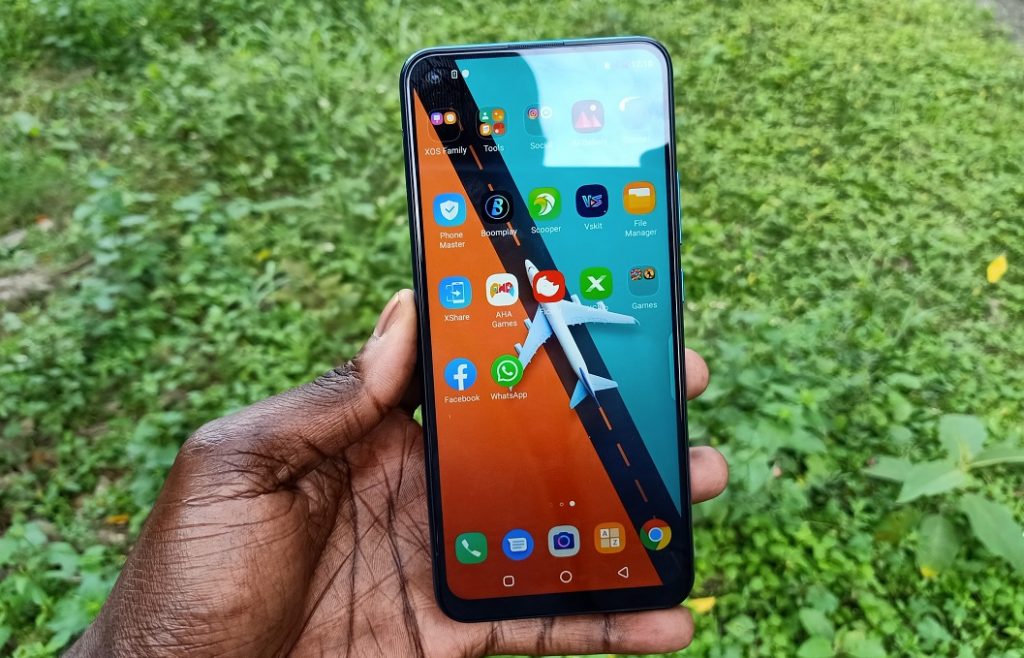 This display is quite good for day to day use but as with most other recent smartphones from Infinix, it does not get bright enough for comfortable use under direct sunlight. There is no auto brightness option so you will have to adjust that manually all the time. This is unacceptable in 2019 and I hope Infinix addresses that in the successor to this phone.
With split screen support, you can have two apps open on the display at the same time. For example, you can have YouTube open on one side and continue texting on WhatsApp on the other half.
Overall, this is a very good display. It does not have the highest resolution but that is not a big deal for most people. The size of the display makes it perfect for entertainment or anyone who likes to get things done on their phone.
Performance and Software
This is one of the areas I was surprised with when using the Infinix S5. The phone handles tasks better than the Infinix S4 and is quite reliable. I did not have any serious performance issues even when using demanding applications.
The Infinix S5 that I have for review has 4GB of RAM, 64GB of internal storage space and the MediaTek Helio P22 processor. The processor was smooth during my review period and the big RAM capacity ensured the experienced was equally as good.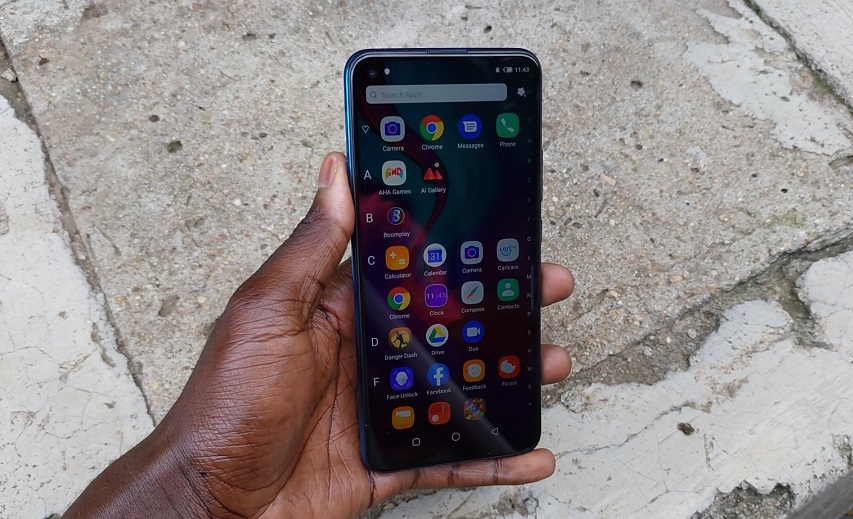 I managed to play a few games on this phone and that experience was good too. Games like PUBG are perfect with medium settings but the overall experience was good.
For software, Infinix used Android 9 with XOS 5.5.2. Android 10 is already out but I did not expect this phone to ship with the latest OS. There is now news of the update reaching this device and I am not expecting anything at this point.
I am not a fan of XOS with its many ads that should not be there. I suggest you look for a third party launcher for a better experience.
In summary, the performance has been good for a phone within this price. It is reliable for day to day use. The software experience is not so good though. I cannot live with the ads and constant notifications about things I am not interested in. Infinix should rethink this as the annoying features make a good phone bad hard to recommend.
Cameras
The Infinix S5 comes with a quad camera setup at the back made up of 16MP, 5MP, 2MP and QVGA sensors. The quality of shots is good with good lighting but the cameras struggle in low light environments.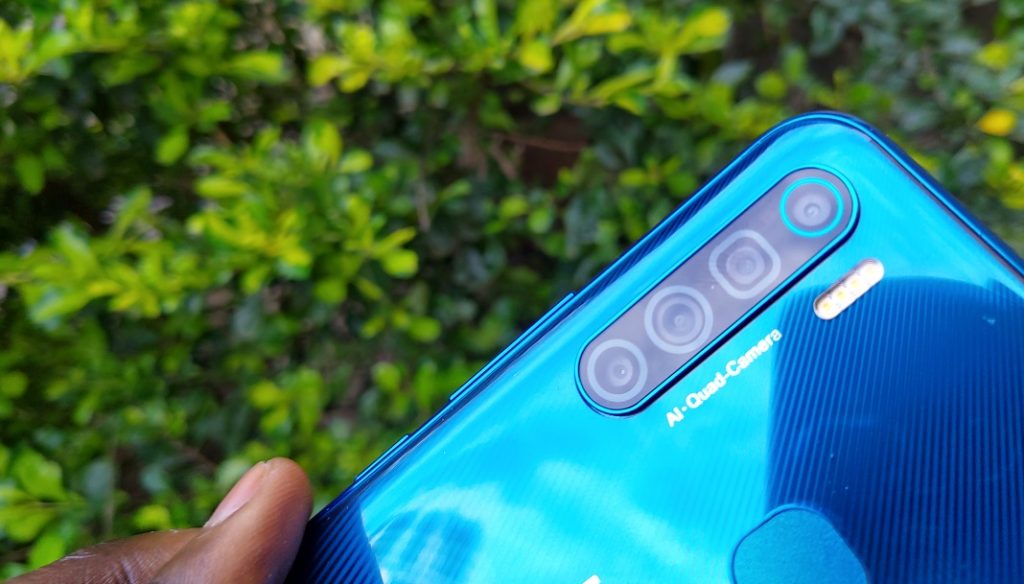 The front facing camera is a 32MP one that is slightly better. It does take detailed shots that are ready to be shared on social media. I did a review of the Infinix S5 cameras and to get a detailed look at that, check that post here.
Battery
Infinix has always had long lasting batteries and the S5 is not different. The phone has a 4,000 mAh unit that should last you long enough. In my case, I got over 6 hours of screen on time which is very good since I use my phone a lot.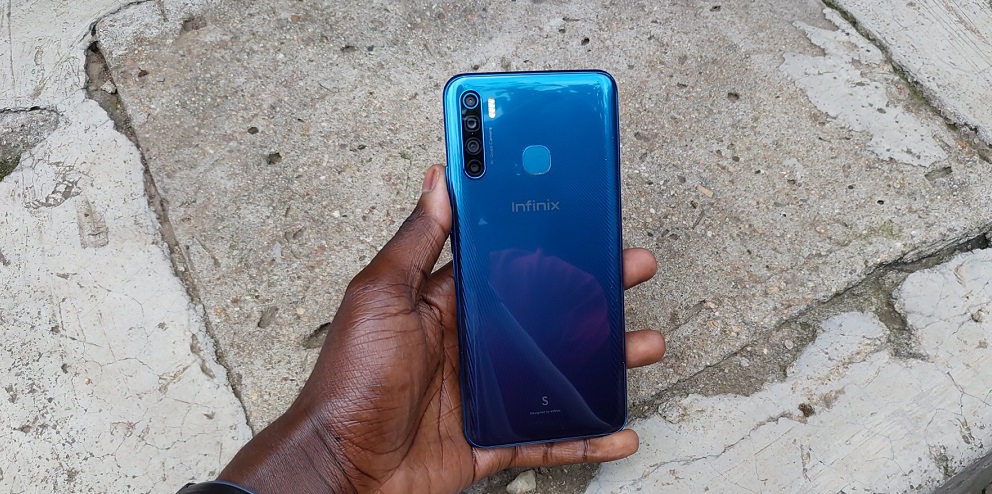 The one thing you have to know is this phone does not support any form of fast charging and it should take you over an hour and a half to fully charge it from under 10%. This may not seem like a big deal but if you want to rapidly charge your phone for some reason, you will be out of luck.
Conclusion
The Infinix S5 is the successor to the S4 and it is interesting to see both phones launched in the country within a year. The phone has a good design and build quality with very decent performance that is better than its predecessor. The display is massive for those who like that and especially those who consume media via their phones.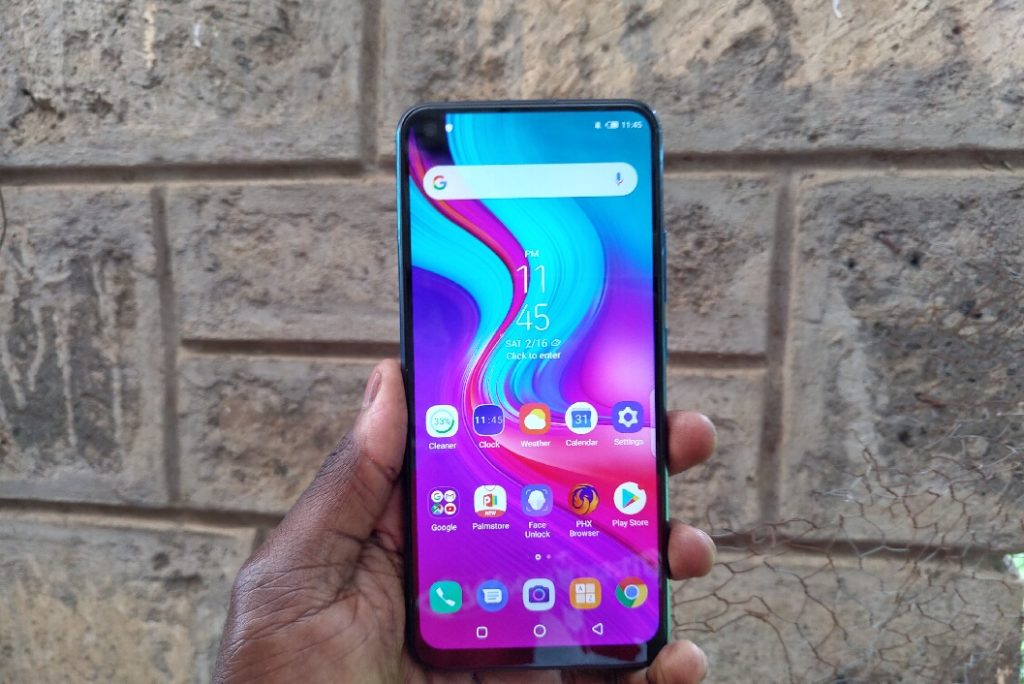 The battery is also really good but the cameras leave a lot to be desired. For a camera centric device, I expected them to be really good and they were not. Even though the performance was good, the software experience wasn't. Infinix should cut down on the ads and useless notifications as no one really wants them.
Also Read: Tecno Camon 12 Air Review