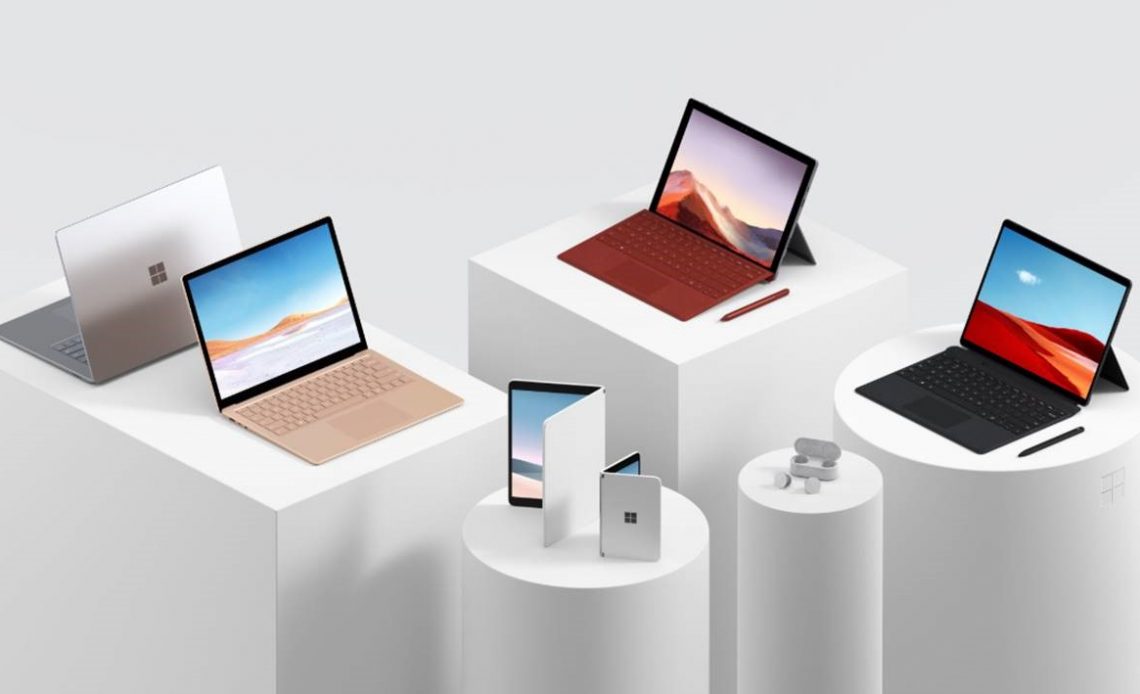 Yesterday, Microsoft unveiled three new Surface devices at an event in New York. We do not get to see much of these Surface Laptops in this part of the world but they are around, mostly used by Microsoft staff locally and by individuals who do not mind importing them independently.
If you are fan of the Surface products, the new ones will excite you. The three Surface products are quite different targeting different users just like the previous ones.
The Microsoft Surface Laptop 3
The Microsoft Surface 3 is first on the list with either 13.5 inch or 15-inch screen configurations. The 15-inch model is available in two configurations with the AMD Ryzen Microsoft Edition chipsets. These include the Ryzen 7 3780U chip and a Ryzen 5 3580U chips. The 13.5-inch model on the other hand will have the 10th generation Intel Ice Lake Core Chipset.

With the Microsoft Surface Laptop 3, the company is offering them with an all-new aluminum. This is quite different from the previous models that had a fabric design. Another addition with the new Surface Laptop 3 is a USB-C port and a battery that can last for up to 11.5 hours.
The Microsoft Surface Pro 7
The Microsoft Surface Pro 7 is an intel-powered 2-in-1 device. There are different variants available from a dual-core i3 chipset one all the way to one powered by the Intel Core i7 (10th gen). There is a 4GB RAM variant with 128GB of internal storage space and the maxed out one has a 16GB RAM and 1TB of internal; storage space.
For the display, we are getting a 12.3 inch one with a detachable keyboard and a Surface Pen.
The Microsoft Surface Pro X
One of the surprise guests at the event was the Microsoft Surface Pro X. It has a 12 inch display and is a 2-in-1 device powered by the Qualcomm Snapdragon 8cx processor that has been specifically customized for this device. This processor goes by the name Surface SQ1.
The Surface Pro X is the thinnest device from the company and is very light as well. Even with its small form factor, it still has a USB-C post and does support fast charging.
Pricing and Availability
The Surface Laptop 3 will start at $ 999 while the Surface Pro 7 will start at $ 749. The Surface Pro X on the other hand will start at $ 999. Local availability is still unknow but I will update you on that if anything changes.
Also Read: Microsoft Partners with Samsung for Seamless Switching Across Android and Windows