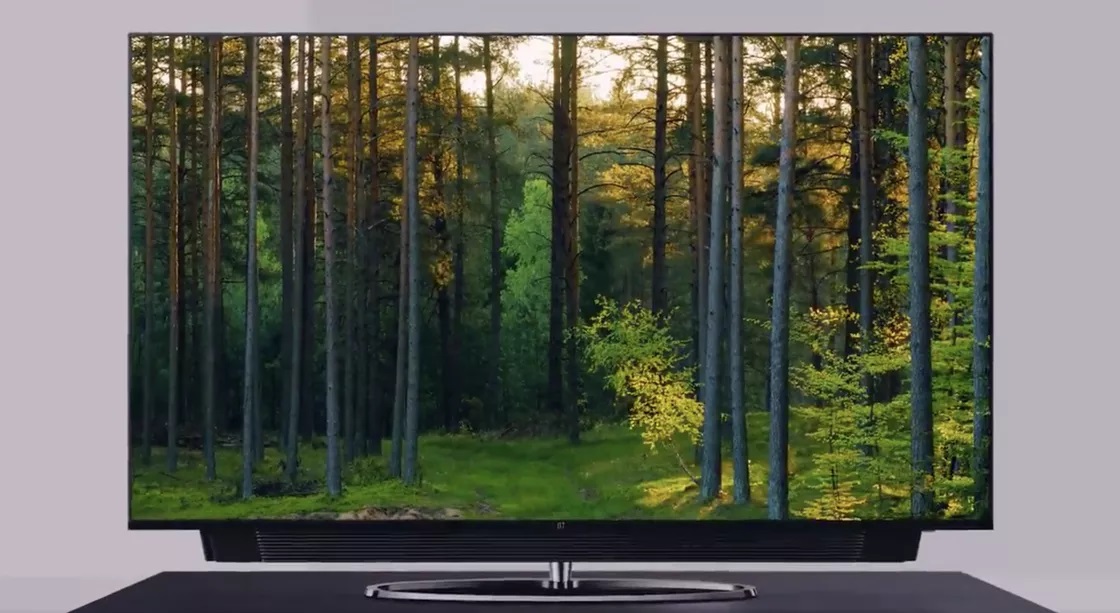 After all the teasers, rumors and leaks, OnePlus -Oppo's sister company has officially announced their first TV. The OnePlus TV marks the Chinese tech company's entry into the TV manufacturing industry. Well, it has now become a trend for smartphone makers to further spread their revenue streams. Xiaomi has already marked its entry into the TV industry.
OnePlus TV is a 55-inch TV baked on the front with a 4K QLED panel with a "sleek minimalist design" and "nearly bezel-less screen." OnePlus touts their new TV as one of the best-in-class in comparison to other QLED TVs available on the market.
If you thought soundbars are good enough for pairing up with your TV, OnePlus says otherwise. What about a TV with eight speakers baked in? Well, the TV is the world's first TV packed in with a 50-watt, eight-speaker setup for "surreal surround sound experience" that is ported through Dolby Atmos Support.

The implementation for accommodating all of these eight soundbars is excellent – just below the TV, and they roll back up when not in use. Like any other QLED TVs you get quantum dot color plus support for Dolby Vision and HDR10+. It also has Alexa and Google Assistant support.
Under the hood is the mighty Android TVOS. OnePlus did not get too technical on the launch, but we will have a grasp of all the specs soon.
Two TVs were announced; OnePlus TV Q1, OnePlus TV Q1 Pro. The major difference between the two is lack of a built-in motorized soundbar on the base version.
For the prices, OnePlus TV Q1 goes at Rs. 69,900 about Ksh 103,000 while the pro version is priced at Rs. 99,900 in India, which is approx. Ksh 147,000.
OnePlus TV has been launched in India first, but we are not sure if this TV will be available locally. Keep in mind OnePlus phones are shipped locally by some vendors. For TVs, things may not turn out in a similar way.
Image/ TheVerge