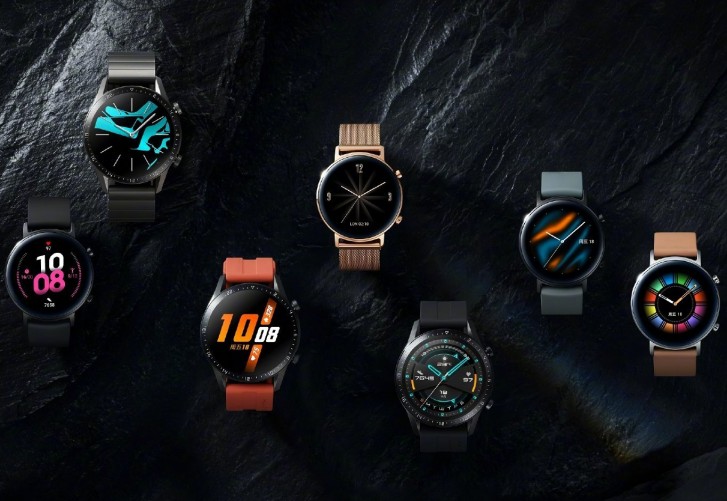 The Huawei Watch GT was launched in 2018 and is one of the best smart watch you can get right now if you are to go with the positive reviews it has received from most reviewers. At the launch of the Mate 30 and Mate 30 pro, the company said that it has shipped over 3 million Watch GT units globally.
With the success of the original Watch GT, the company has unveiled its successor, the Huawei Watch GT 2. This new watch is powered by the Kirin A1 chipset.
Just like its successor, the Watch GT 2 promises exceptional battery life, 14 days to be exact. The current Watch GT that I have been using gets close to this as long as Bluetooth is not on all the time. I got the Watch GT because of the battery and it is one of the things that set it apart from the other watches from competitors. It just does not make much sense to have a watch that I have to charge every single day as is with the case with what Samsung and other OEMs are offering.

In addition to the exceptional battery, Huawei has added some new features with the Watch GT 2. These include Bluetooth voice calls, music player and storage space for up to 500 songs. You can store these songs on the Watch GT 2 and listen to them when the watch is not connected to your phone.
The Watch GT 2 comes with additional training and sports modes. The current Watch GT has a number of these and this is one of the things that make the watch perfect for exercising, it does a good job in monitoring these events and has been very accurate for me.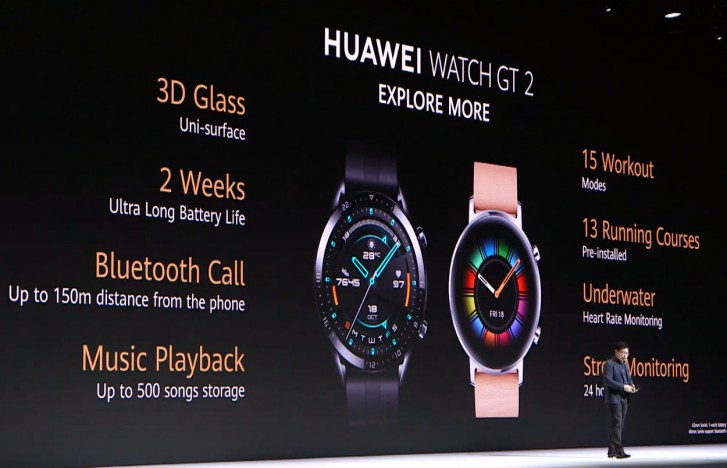 Huawei has also included a display with Always-On capabilities and some new watch faces. One thing I don't like with the current Watch GT is it has limited watch faces and I am excited to see the new ones and hopefully some will be available to those who have no plans of getting the Watch GT 2.
The Huawei Watch GT 2 also has a heart rate monitor, can track daily sleep cycles, steps and is available in sport and classic models.
The Huawei Watch GT 2 will be available in two different sizes, 46mm and 42mm and will be available for €249 (approximately Ksh 28,500) and €229 (approximately Ksh 26,200) respectively. It will go on sale in October.
Now Read: Huawei Refreshes its Flagship P30 Pro and Unveils New Wireless Earbuds at IFA 2019