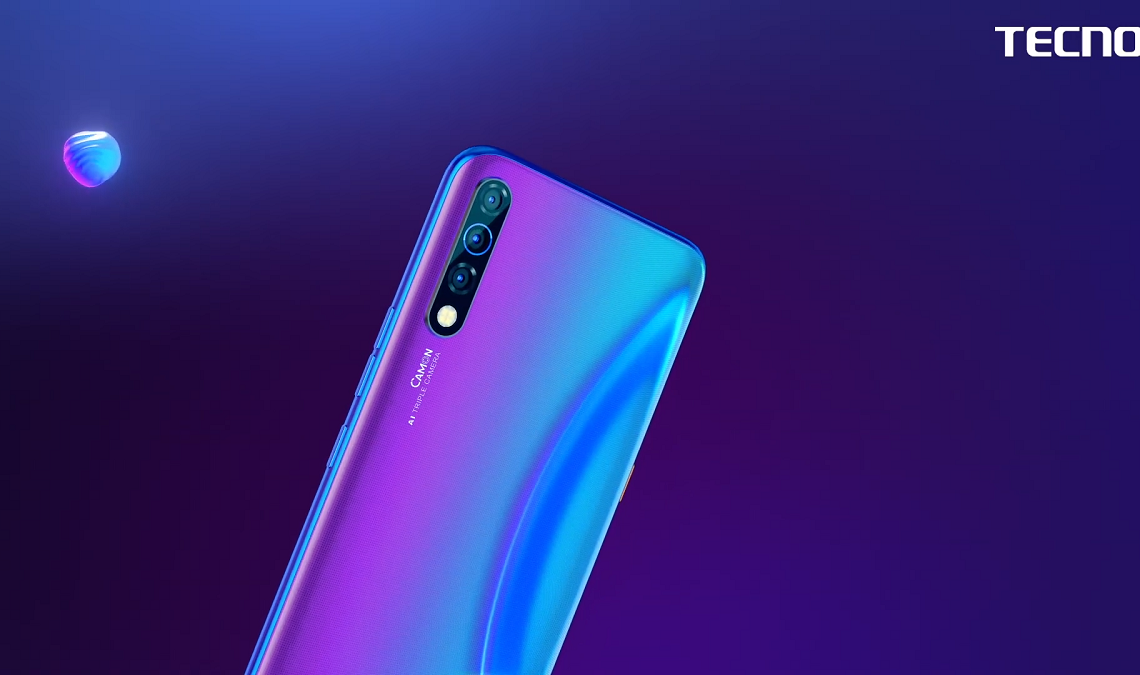 Tecno Mobile will be launching its latest camera-centric series, the Tecno Camon 12, in Kenya very soon. This phone was unveiled earlier this month and is already available in Nigeria. Succeeding the Camon 11, the Camon 12 has big shoes to fill but I am confident it will do well in Kenya.
Tecno says the Camon 12 series comes with an upgraded camera that should get people excited. The Camon series has always had good cameras in my opinion compared to other smartphones from the company. They do take decent shots with the right amount of saturation for them to look realistic. This and more are some of the things Tecno is promising with the Camon 12 series but the company isn't saying much about the devices at this point.
I have heard that the Camon 12 Pro may even go on sale in Kenya as early as next week but don't hold your breath on that for now. All I am curious is how much it will be available for, in Nigeria, the Camon 12 is available for NGN 47,500 which loosely converts to Ksh 13,700. If this is the price we get in Kenya, the phone will definitely shake the market and may end up selling better than the Spark 3.

From the display, the Tecno Camon 12 is definitely an upgrade when compared to the Camon 11. Tecno says the display on the Camon 12 has a 90% screen to body ratio with a Dot-in display notch. This is way better than the notch we had on the Camon 11 and may even end up being better than the one of the Phantom 9. In case you are wondering where you saw/heard about the dot-in display, it is the same style Samsung is using on some of its latest devices to house the front-facing camera.
With the Camon 12 series, we are expecting three devices including the standard Camon 12, the Camon 12 Pro and the Camon 12 Air. The one that we will be getting in Kenya first is the Camon 12, no information about the others but we should get them in the coming weeks or months. They have a lot of similarities with some differences depending on the configuration you choose.
Tecno says its commitment has been to bring the best devices with latest technology to the consumer to see the world. This is what the company is promising with the Camon 12 series but in the end, the people who buy these devices are the ones who will decide if that is true. Tecno recently changed its philosophy from "Experience More" to "Expect More" and all I have to tell the company is that I am expecting more from the Camon 12.
I will be reviewing the Camon 12 when it launches in Kenya so look out for that.
Now Read: Here is the TECNO Camon 12 Pro with an In-display Fingerprint Sensor and 32MP Selfie Camera