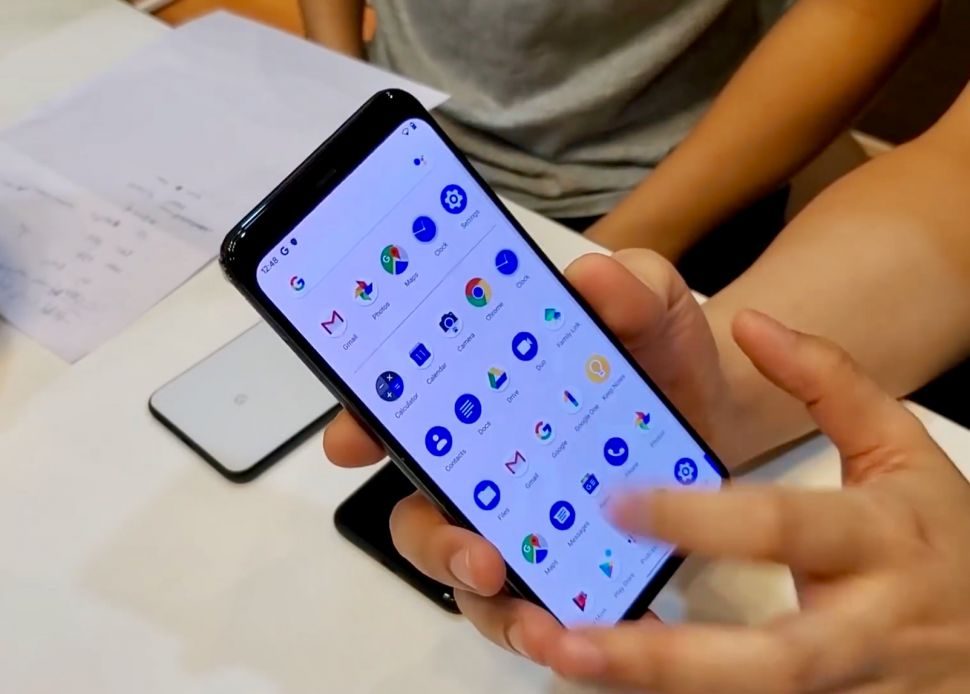 It is now official. Google has pinned down a date for the Pixel 4XL launch. The Google Pixel 4 will be launched on October 15th in New York City where the company is expected to launch its new devices including the Pixel 4 and Pixel 4XL, new Google Home speakers and the Pixel Book 2 among others.
So far so good, the Pixel 4 and 4XL have been in the limelight for quite some time now and even Google itself went ahead and tipped on the coming new devices. Additionally, the company also tipped on the upcoming new FaceID and a new set of hand gestures courtesy of project Soli.
Aside from that, we have also seen the Pixel 4 and 4XL in the wild photos and even hands-on videos from netizens in South Korea. Previous rumors have suggested the Pixel 4XL will be packed with 6GB of RAM and 128GB of internal storage. A 3,700mAh is expected to power the Pixel 4XL while the regular Pixel has been rumored to have a 2800mAh battery.

Also, the Pixel 4XL display has been tipped to come with a 90Hz refresh rate, a leak that was mined from Android 10's source code. The display is said to be a 6.3-inch AMOLED one for the Pixel 4XL while the standard Pixel features a 5.8-inch display of similar type.
However, keep in mind the front design now ditches the notch for a thicker bezel to accommodate the quiet busy top part of the display. Both devices have been rumored to have Sony's 12MP IMX363 sensors with f/1.7 aperture for the primary camera and another 16MP IMX481 sensor from Sony.
But still, there is so much yet to know about the Pixel 4 series that will come as a surprise when the launch event finally happens.