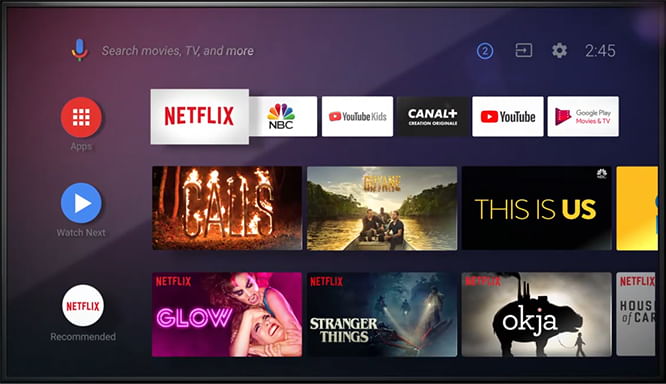 Earlier today, Google announced its new set of features that are coming to Android TV. In a blog post, the company states they want to solve the problem that may be eating up some Android TV users due to connectivity issues. The company says the new features are aimed at addressing problems that succumb users who rely on mobile hotspots to connect their Smart TVs to the internet.
Due to the lack of Home WIFI to many users, most people opt to connect their devices by using their mobile hotspot from their smartphones or Tablets. "But that presents problems: watching HD TV on a mobile data connection can quickly drain your daily data plan," said Joris van Mens, Product Manager at Google's Next Billion Users team in a blog post.
A total of four new features were announced today (September 17) including Data saver, Data alerts, Hotspot guide, and Cast. Google says their data saving feature for Android TV will reduce data usage on mobile connections, and as a result, increasing watch time by up to 3x. 

Data alerts, on the other hand, is a handy tool that helps you monitor your data usage while watching TV.
Hotspot guide is a step by step guide for setting up your TV with your mobile hotspot while Cast enables you to watch offline media from your phone on your TV without using data.
Google says the new features will be rolled out first to users in India giving priority to Android TV's from Xiaomi, TCL and MarQ by Flipkart "over the coming weeks" and the global rollout will follow after. On Cast, users on Files beta program have already been served with the new feature, but the public deployment will be pushed "in the coming weeks."