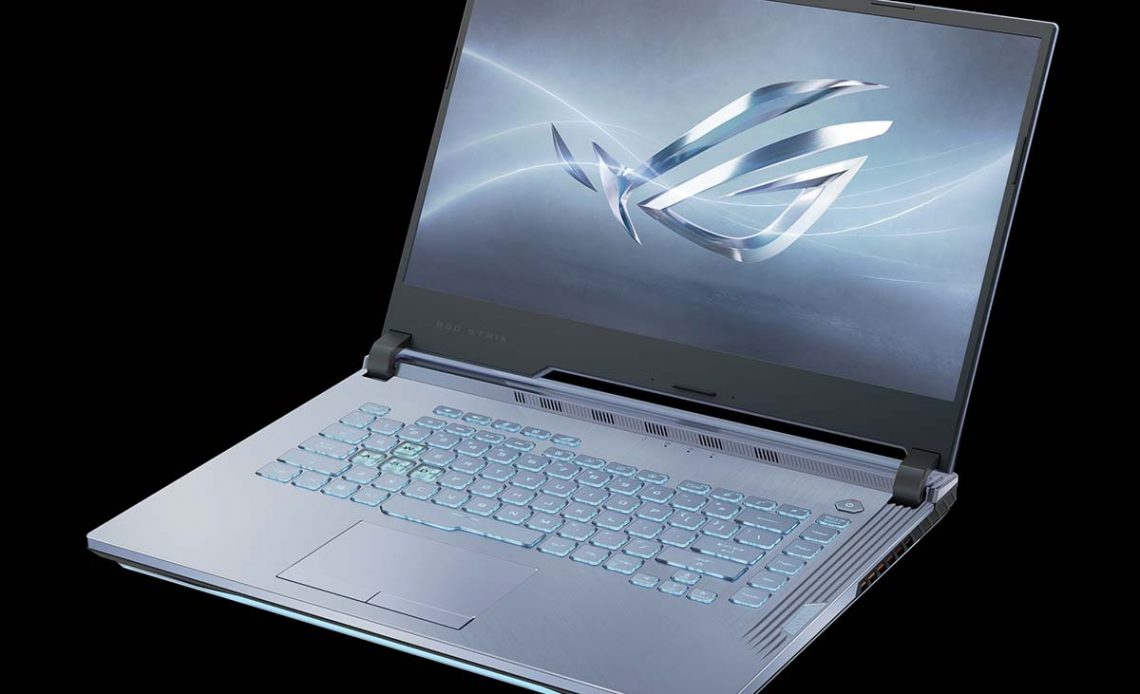 Last Week, ASUSRepublic of Gamers (ROG) announced the availability of a new Glacier Blue hue for select Zephyrus and Strix family laptops, a color that reimagines the look and feel of gaming machines for a widening audience of gamers who are also streamers and creative professionals. Internal research at ROG has shown that gamers are using their machines for a wider variety of tasks than ever, from media editing and streaming to game and app development, and ROG is committed to creating machines with the versatility to fill their needs.
The bright tint brings new energy to the existing Original Black laptop lineup and underscores the ROG commitment to creating versatile, visually appealing gaming machines with strong performance for professional work. The Zephyrus S GX502, Zephyrus M GU502, and Strix G G531 and G731 in their new Glacier Blue hue will be available for purchase at retailers worldwide in Q3 of 2019.
Changing the playing field
ROG helped define the dark aesthetic that has become synonymous with PC gaming hardware. That Original Black styling has strong appeal for hardcore gamers and blends well in professional environments, but as the gaming audience grows and changes, the color palette must change as well. The Glacier Blue laptops offer the same hardcore performance and useful features as their blacked-out counterparts, this time dressed in a brighter color to help bring the Republic of Gamers to a wider audience.

Strix G elevates core gaming essentials in an affordable yet potent package, while Zephyrus M and Zephyrus S are hybrid powerhouses that offer an exhilarating experience for work and play. Each is available with up to a 9th Gen Intel Core i7-9750H processor, these machines slice through serious workloads with speed. The new six-core CPU can hit frequencies of up to 4GHz on a single core with Turbo Boost 2.0 technology, and Hyper-Threading enables up to 12 parallel threads to accelerate heavy duty work.
Add up to 32GB of DDR4-2666 memory, and each one of these machines can masterfully handle serious multitasking for gamers and content creators. Multimedia professionals can work on intensive projects, like video editing and 3D rendering, quickly and efficiently. Gamers benefit from the ability to broadcast high-quality streams, chat with the channel, and play the latest titles all at the same time.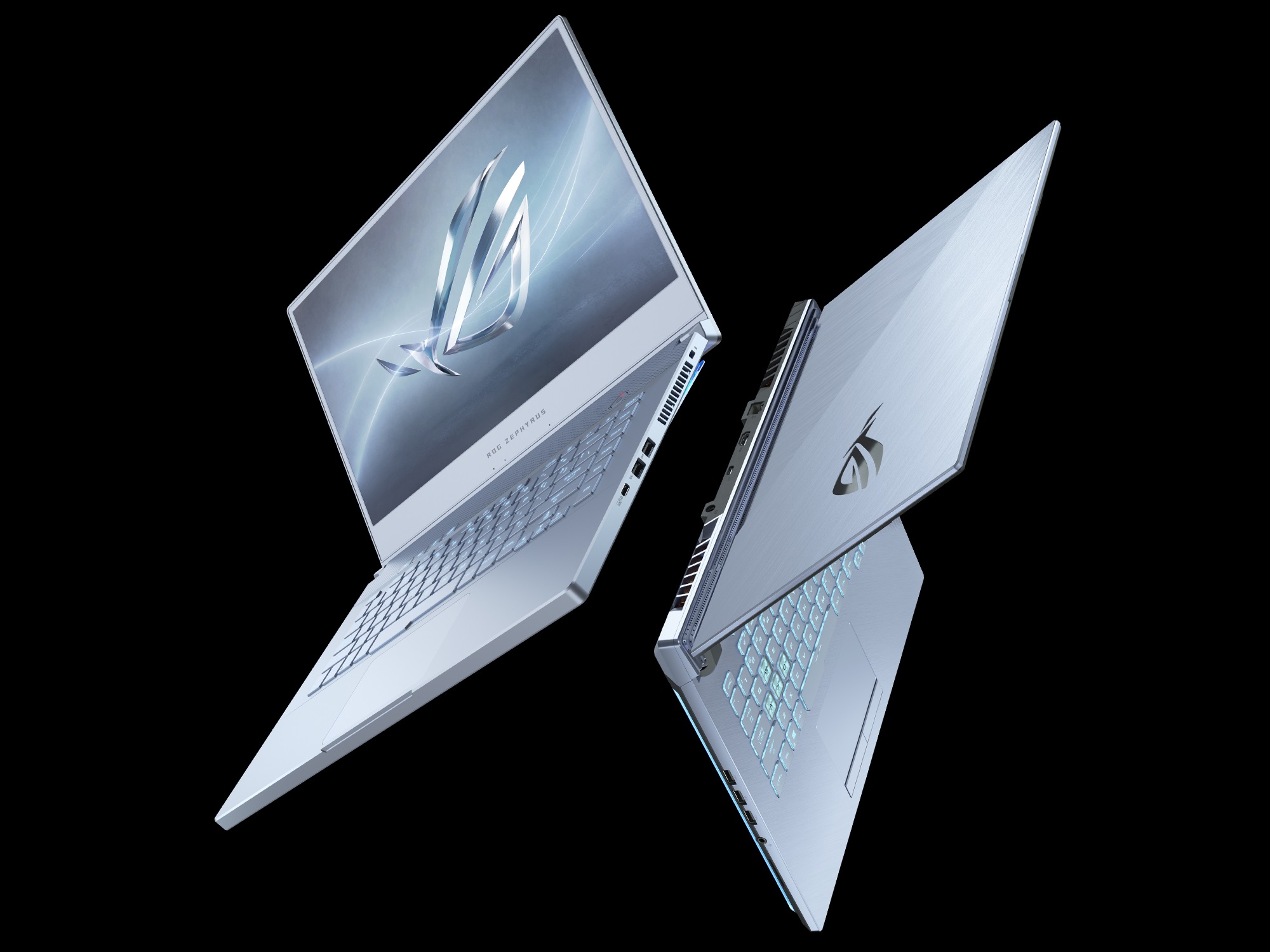 In addition, Zephyrus S GX502 features a GPU switch that toggles between smoother gaming with G-Sync or better battery life with Optimus, which makes it uniquely geared for gamers who use their laptops for everyday work and productivity too. NVIDIA's Optimus technology extends battery life by turning off the GPU when it isn't needed, letting the GX502 reach up to four hours of web browsing and nearly five hours of video playback.
Battery life can be stretched even further on the GX502 and GU502 with USB Power Delivery. While the default 230W adapter is made for hardcore gaming, it's heavier and consumes a formidable amount of power. For everyday tasks like web surfing and office productivity that don't need the discrete GPU, users can forgo the heavier charger for a standard Type-C adapter up to 65W. USB Power Delivery improves the overall portability of the ultra-slim Zephyrus laptops, and combined with a resilient and lightweight magnesium-alloy chassis, it's easy for gamers to travel, game, and be productive anywhere.
Speed without sacrifice
Display technology provides the canvas of pixels that dictates how a user experiences their games and applications. It paints the vivid colors and sharp details that they see, affects the fluidity of movement that they feel, and controls how clearly they can perceive the world in motion. Gamers and content creators alike depend on a pristine visual experience, which is why ROG is dedicated to aggressively adopting the latest panels.
Zephyrus S and Zephyrus M are calibrated at the factory to guarantee the PANTONE Validated color accuracy required for serious creative work. Their IPS-level displays cover the full sRGB color space over wide viewing angles that simplify sharing the screen with coworkers and friends. When it's time to play, the Zephyrus laptops offer high-refresh options up to 240Hz so that gamers can fully experience insanely fast frame rates and silky smooth gameplay, while a 3ms grey-to-grey response time keeps the picture crisp and free of motion blur. The 15.6-inch panels are framed by slim bezels that are only 6.2mm wide on either side, and the narrow border works in tandem with the vibrant visuals for a more immersive experience overall.
A fast display needs a powerful GPU that can pump out the frame rates needed to saturate the screen, and the leading-edge NVIDIA GeForce RTX™ GPUs featured in the Zephyrus and Strix laptops are well-equipped for the task. Based on the Turing architecture, these GPUs feature a cocktail of cores that can accelerate a huge range of tasks, from hardcore gaming to 3D modeling to deep learning. Combined with the carefully tailored Intelligent Cooling systems in each ROG laptop, these GPUs can be pushed to their top clock speeds, wattages, and even beyond for smoother high-FPS gaming and faster execution of GPU-intensive work.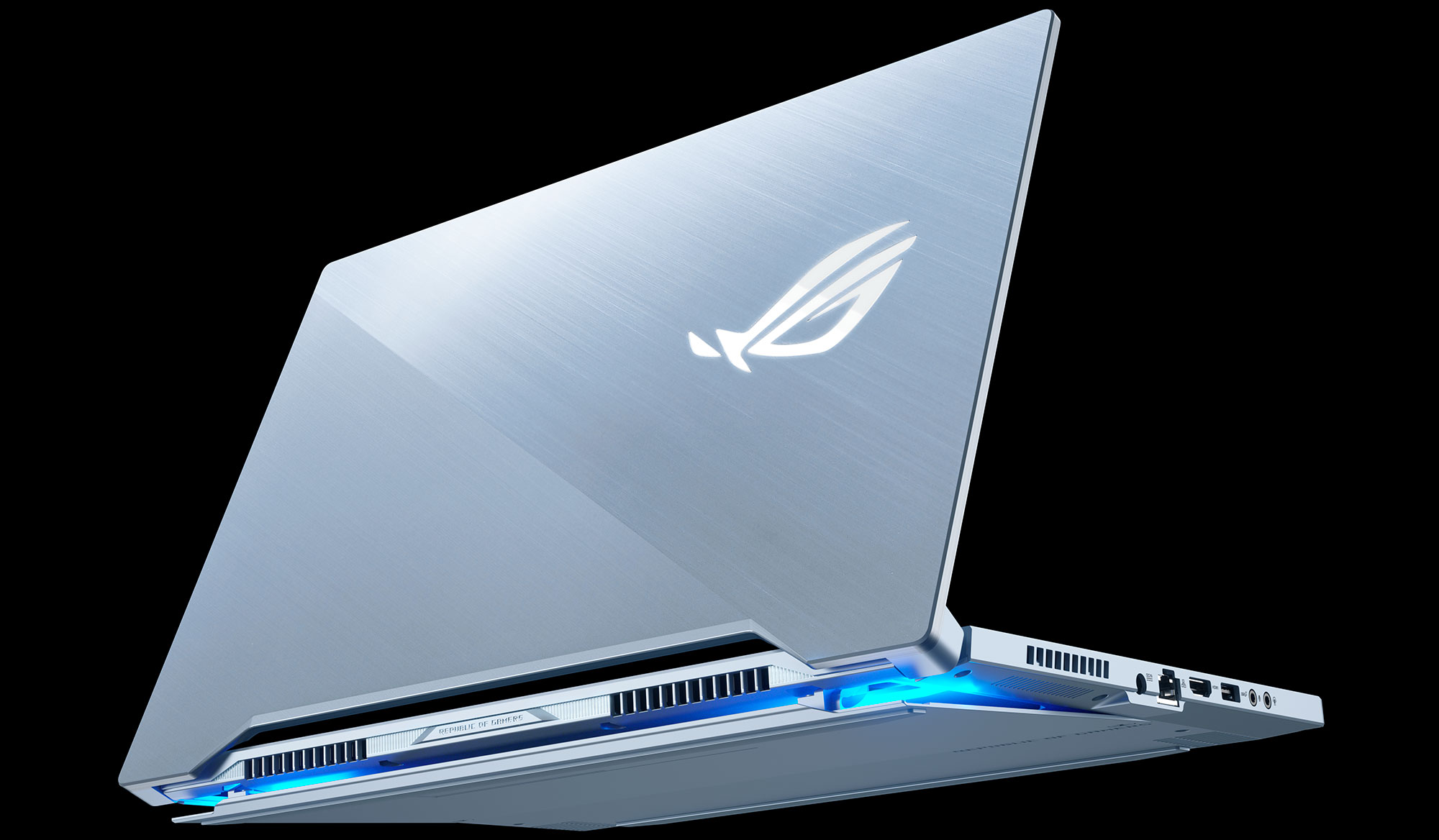 Zephyrus M's sleek body houses discrete graphics up to the GeForce RTX 2060, with effective cooling allows us to clock it up to 1435MHz at 90W in Turbo mode with ROG Boost, while Strix G and Zephyrus S are equipped with up to GeForce RTX 2070 graphics that pushes pixels fast enough for fluid frame rates with detailed graphics in demanding AAA titles.
Creator-ready machines
The GeForce RTX 2060 and RTX 2070 GPUs equipped in these new Glacier Blue laptops feature NVIDIA Creator Ready Drivers that improve performance for creative apps and programs, such as the Adobe Creative suite, CINEMA 4D, and Unreal Engine.
Everyone from graphic artists and 3D animators to game designers and video editors can speed up their work with drivers that deliver maximum performance and stability thanks to NVIDIA's extensive multi-app creative workflow testing. ROG machines come with these drivers pre-installed in order to better serve a growing audience of artists, streamers, and creators of every stripe.
Availability
ASUS ROG Zephyrus S GX502, Zephyrus M GU502, and ROG Strix G G531 and G731 will be available by the end of the year in Kenya.
Now Read: ASUS Unveils Its New Laptops Powered By The 10th Gen Intel Core Processors