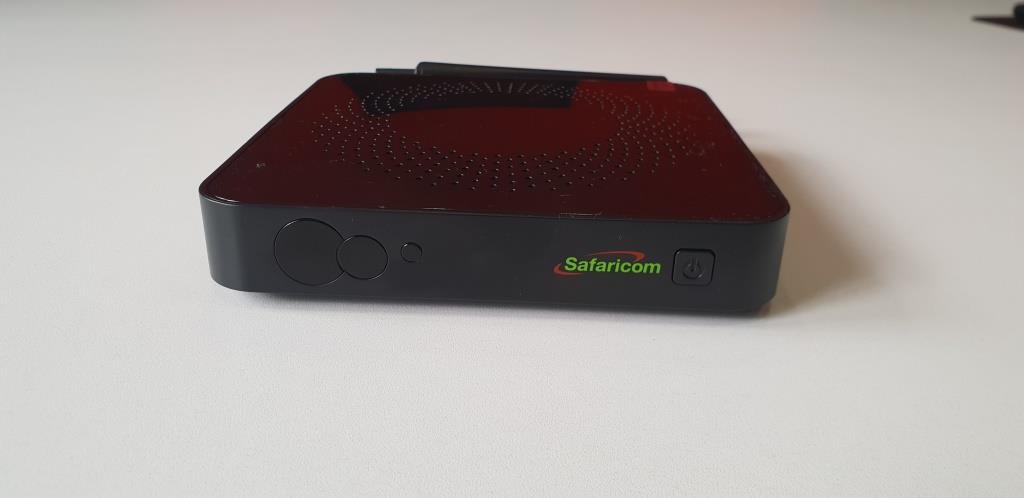 Safaricom Home Fibre was introduced to the market over 2 years ago and is one of the affordable home internet service providers you can get in the country. The service has had issues with speed and reliability over the years as it onboards more customers.
Over the two years of operation, Safaricom says the home internet service reaches 300,000 homes across the country, with more than 107,000 customers connected across Nairobi, Mombasa, Eldoret, Kisumu, Nakuru, Nyeri and Thika. These numbers have not been independently verified but we will have to take the company's word for now.
Ever since Safaricom Home Fibre was introduced, it was seen as a better alternative to what was available at the time. It was particularly seen as an affordable service compared to what was being offered by some of the other established players.

Safaricom targeted regions or markets that were densely populated but did not have that many competitors. At the time, Zuku was seen as the go to service provider but it wasn't available in all areas and most other service providers were expensive. Many users wanted a reliable service provider who was affordable and that is the gap Safaricom was looking to fill.
15,000 New Users in Two Months
Safaricom has no doubt seen its user base grow, late last year, the company reported that over 213,000 homes were connected to its Home Fibre service. The company is now reporting that the number is over 300,000 and it hopes to add 15,000 more in the next couple of months. Some of the areas to be covered include parts of Kisumu and Thika, Kizingo in Mombasa, and Kinoo, Komarock and Ruaka in Nairobi.
To achieve this, Safaricom has an offer for new users who sing up within the next couple of months. New customers will automatically qualify for the offer once they dial *400# and choose "Get Safaricom Home Fibre". The Bronze package will entitle customers to a one month half-price offer while new customers on the Silver, Gold, and Diamond packages will enjoy two months at the 50 percent off pricing the company said in a statement.
"Safaricom Home Fibre is a proposition that we began offering just over two years ago and this has been a new experience for most of our customers. As a result, we have designed the 50 percent discount to appeal to those who would like to experiment and try out the service," said Michael Joseph, CEO, Safaricom.
Speeds Still Not Good
Over the last few months, I have seen a drop in the number of people complaining about Safaricom Home Internet speeds. The reason for this may be that the service has improved or people gave up complaining. The interesting part was that most of the complaints were reported by people in certain areas as there are some areas where the service is very good and reliable.
Late last year, Safaricom said that it had fixed the issue but this was not the case for most people. They still complained about unreliable speeds and the company said it was using AI to fix that, I am not sure how but its 2019 and it seems like AI is fixing everything.
Doing a quick search on Twitter, you can still see some people complaining about the service but the number has gone down significantly. This may be a good thing and I really hope the company has addressed the problem. There has been no official communication by the company on this and I cannot say for sure if the issue has been fixed or not.