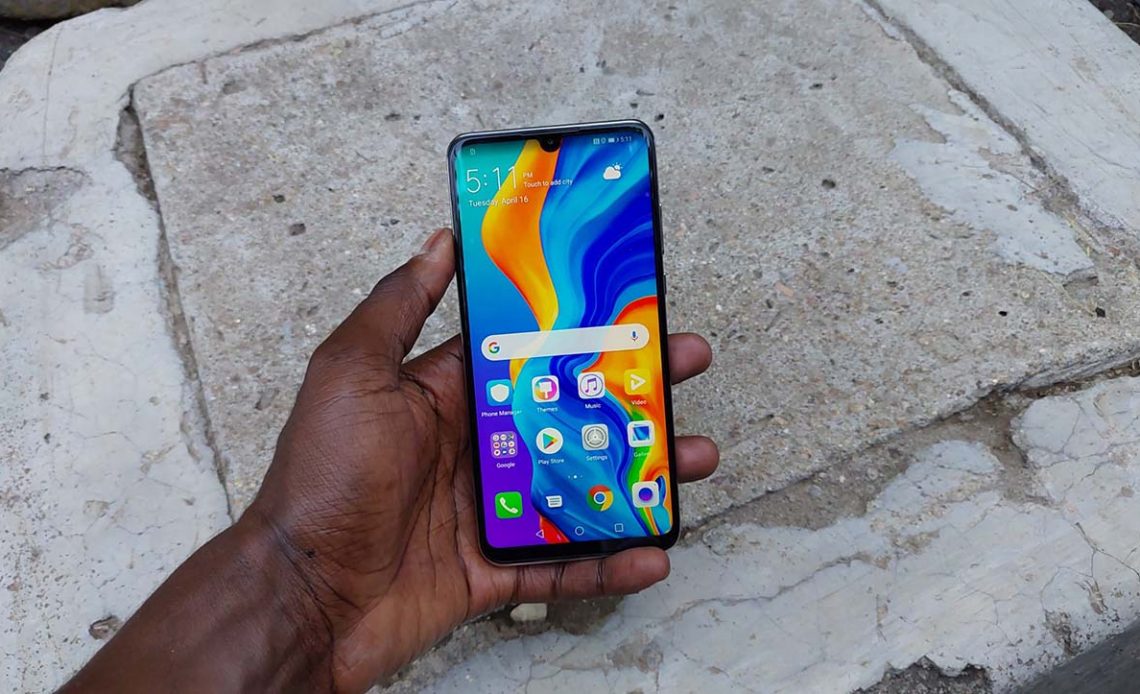 The Huawei P30 Lite is the latest mid-range smartphone from Huawei to launch in Kenya. The phone is available through different online and offline retailers starting from Ksh 26,899 on Masoko. You can also get the phone through Jumia and Kilimall if you prefer these two.
At this price, the Huawei P30 Lite is the direct competitor to the Nokia 7.1, Samsung Galaxy A50, OPPO F7/F9, XIaomi Pocophone F1 and many others. If this is your budget, you have a wide range of devices to choose from but in this review I will be looking at the Huawei P30 Lite and see if it is worth your money.
Design and Build
When it comes to the looks and build quality, the Huawei P30 Lite will not disappoint. The back is made of glass and does feel premium. The back feels well-built and has a premium touch that you will appreciate. Huawei has done a good job here and it shows. The phone stands out and it will grab people's attention every time you take it out of your pocket. I have the white version which looks even better but if this is too much for you, you can go for the blue one that looks equally as good.

The edges of the phone are slightly curved making the phone comfortable to hold and carry around. You will spend most of your days holding or carrying your phone around and that has to be comfortable. I have used different smartphones over the years and the levels of comfort vary and that is why I thought it is important to mention this here.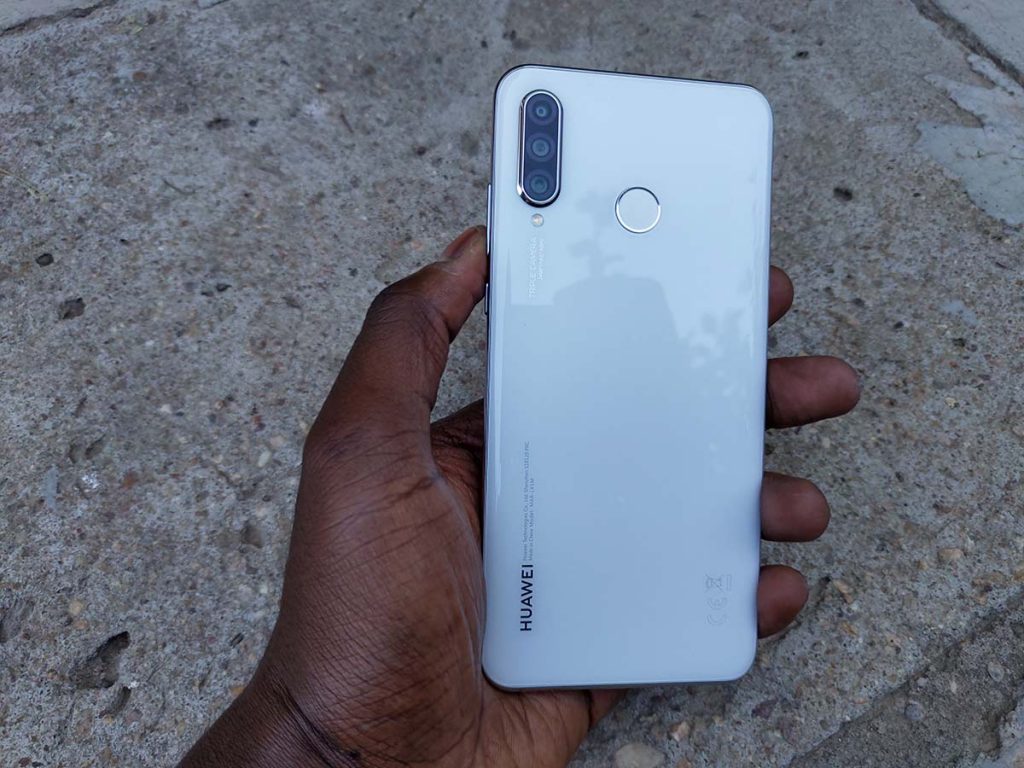 The side panel is made of metal and this gives it a more premium look. You will be surprised how many people thought this phone is expensive than it actually is just from its appearance. Compared to other smartphone from Huawei within this price range or even those from competitors, the P30 Lite really stands out.
The Huawei P30 Lite is not a tiny phone neither is it too big to be uncomfortable to use. I can comfortably use it with one hand and have no problems reaching all the edges of the display. If you have smaller hands, it may take some getting used to.
Display
The Huawei P30 Lite has a really good screen. It is bright, vibrant and has great colour accuracy. This display is perfect for media consumption from watching movies to browsing though different websites. It is one of the best displays within this price range and has not let me down.
The display has an auto brightness feature that does what the name suggests. When you move from a well-lit room to a dark one, the screen will automatically adjust the brightness to match your new surroundings. This feature is useful when you are using the phone when on the move and do not want to keep adjusting the brightness every time.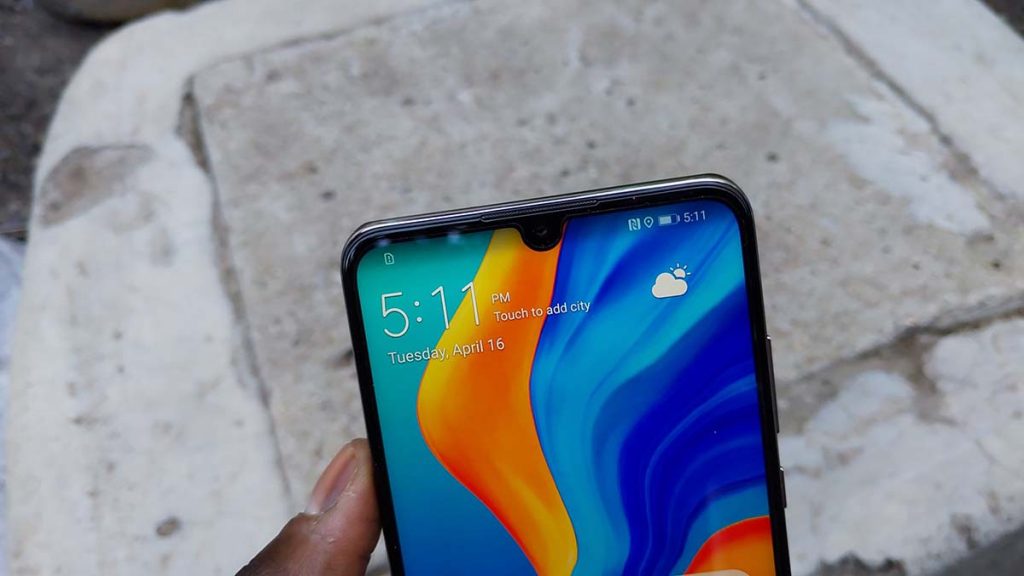 As for the screen resolution, you can choose to set it to Full HD+ (1080p), just HD (720p) or choose the smart resolution option that will lower the resolution to save on battery. This is the option I have chosen as I do not want to manually change the resolution every time just to save on battery. I let the phone choose the right resolution for me depending on how much battery I have left. When watching movies on this display, the colour reproduction is accurate and the whole experience is just amazing.
The display has an eye comfort feature that adds some form of tint on the display and helps filter out blue light to relieve visual fatigue. You can set this feature to activate automatically every night just as you are about to go to bed as the blue light that it filters out can make it difficult for you to fall asleep.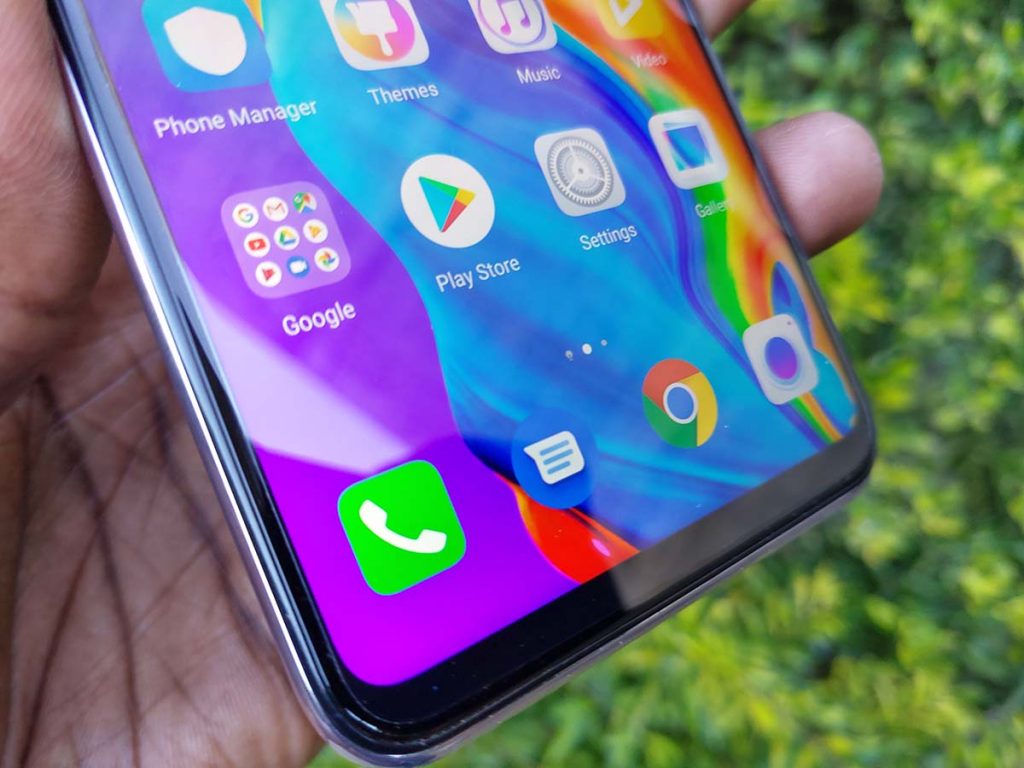 This display has on screen navigation buttons but you can disable them and go for navigation gestures that Huawei has implemented very well. With the on screen navigation buttons disabled, you get more screen space to use at all times. The gestures can be changed under Settings> System> System Navigation and may be complicated to use at first but I got used to them very fast.
The Huawei P30 Lite comes with the screen protector preinstalled and this saves you the hustle of getting one.
Performance and Hardware
When you are thinking of buying a new smartphone, one of your biggest considerations is how it performs. I have been using the Huawei P30 Lite for close to a month any I have not had any issues.  The phone handled every task without any problems and I am impressed. From light every day tasks to some heavy applications and games, the Huawei p30 Lite did not slow down. I even managed to play PUBG, a graphics intensive game, without any hitches.
Powering the Huawei P30 Lite is the company's own Kirin 710 processor that is paired with 4GB of RAM and 128GB of internal storage space. The processor used here is pretty good but I feel like it is getting old compared to the ones used on the Galaxy A50 and the Xiaomi Pocophone. Even though I did not have any performance issues, I think Huawei could have made this phone even better with an upgraded processor that competes with the other phones.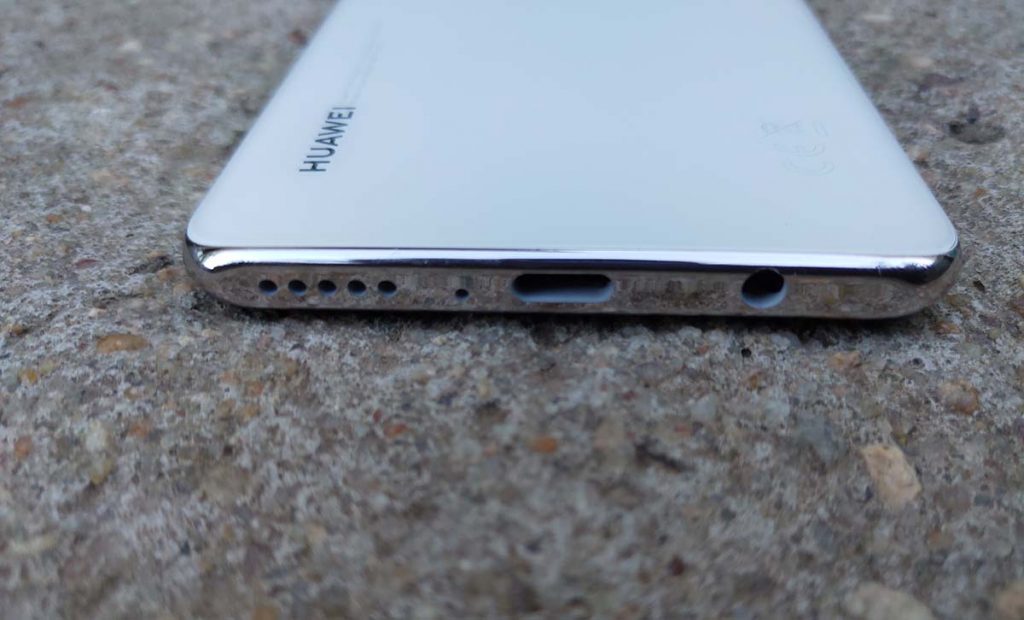 4GB of RAM is not bad for a phone within this price. I know some people may want more but my experience with this has been good so far. RAM management is also excellent compared to what we saw on the Huawei Y9 2019. The experience on the P30 Lite is much better overall.
For security, the Huawei P30 Lite comes with both a fingerprint scanner and also supports Face unlock. Both are easy to setup and are quick but the fingerprint sensor should be the ideal choice as it is more secure of the two.
Cameras
With the P30 Lite, Huawei has gone all out and included three cameras at the back and one in front for selfies. The three cameras are made up of a 24MP main sensor, an 8MP wide angle sensor and a 2MP depth sensor.
The 24MP main sensor takes really good shots even in low light conditions. In some cases, the shots appear grainy but this happens when taking photos at night and may be a problem for you if you take a lot of photos at night. To help with this, Huawei has included night mode that helps take clear shots in the dark. It does a good job in brightening the photos but it is not as good as the night mode feature on the flagship smartphones from Huawei.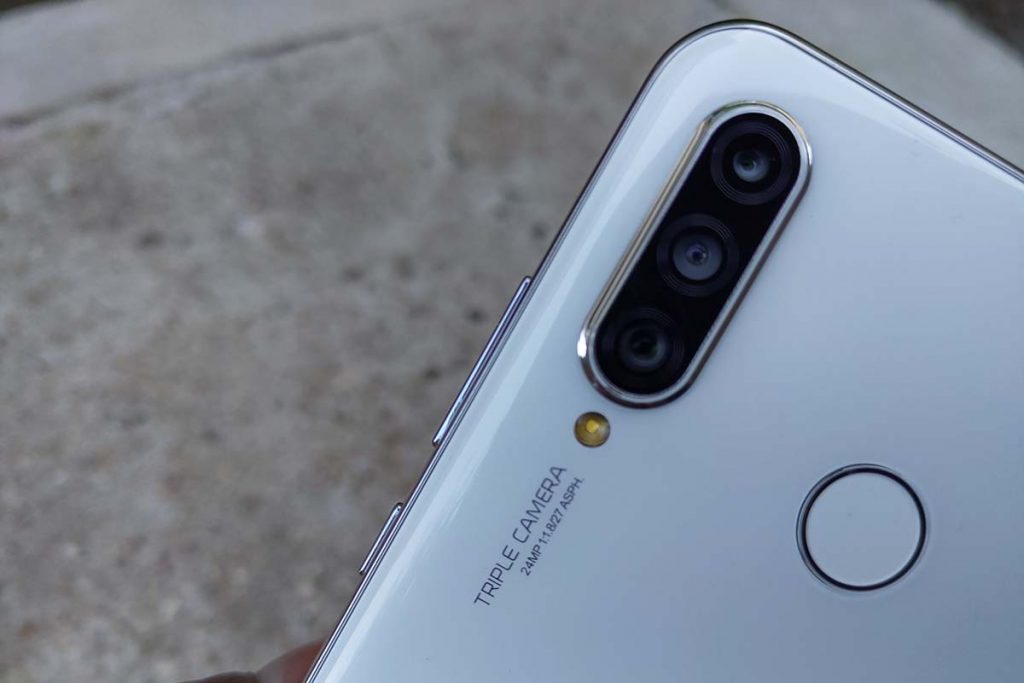 The 8MP wide angle sensor does what its name suggests. It is a wide-angle sensor that helps fit more items in your shot. The depth sensor is for taking portrait shots with the background blurred.
As for the selfie camera, it is a 32MP one and takes really good photos. It is too good of a camera and captures all the details you have on your face. There is beauty mode but considering how good this camera is, you will not end up using that option that much.
The Battery
The Huawei P30 Lite has a 3340 mAh battery that is not that big but will last for at least a day. I would have loved a slightly bigger battery but it looks like that is what we will have to compromise on if we want slimmer phones.
This battery could easily last me an entire day even after using the phone constantly throughout the day. If you happen to run low on battery, you can activate some of the battery saving features that will definitely help the battery last a couple of hours longer.
In addition to the battery saving option, the Huawei P30 Lite supports quick charging and you get a fast charging adapter in the box to help with this. With just 30 minutes of charging, I could get enough power to last at least 3 hours. I could also fully charge this phone in less than two hours.
Conclusion
In conclusion, let us look at the pros and cons of the Huawei P30 Lite.
Pros
The design and build quality
Has very good front and back cameras
The display is equally as good
Cons
Performance is good but could have been better
The battery is small compared to what competitors offer
Also Read: The Huawei P30 Lite Specifications