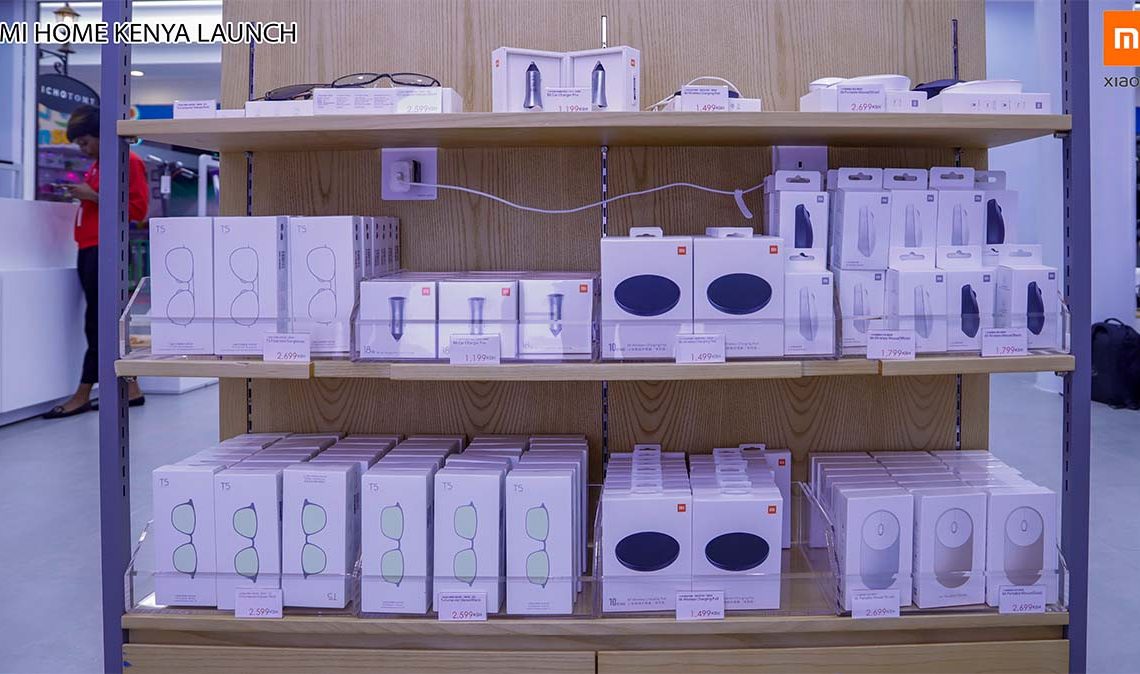 Yesterday, Xiaomi opened the first Mi Home Store in Kenya at the Hub in Karen. This is a significant step for the company that may not be considered to be a mainstream brand by many people.
With the opening of its flagship store at the Hub, Xiaomi is cementing its presence in Kenya and expanding the number of products its sells in the country. The company said that it has 300 different products at the store ranging from Smart umbrellas to smart bulbs to smart suitcases and many more. The company is clearly not just targeting smartphone buyers but is adding more lifestyle products to its portfolio. There were some of its latest smartphones including the Redmi Note 7 and Mi9 at the Mi Store but the company is clear that it is not just a smartphone brand.
At the official opening of this store, I was surprised to see long lines of people waiting to get into the shop. We do not get to see this in Kenya and with most grand openings, it is usually segmented as a media event which is a horrible strategy if you ask me. Xiaomi gets it and they targeted the end consumer as a good chunk of the people who showed up knew a thing or two about Xiaomi and were there to buy.

Xiaomi also announced that its TVs will be coming to the country next month (August). This is big news as Xiaomi has some affordable TVs that I am excited to see in Kenya. If you have been looking for a new TV to buy, I would advise you wait for the Xiaomi TVs to launch in Kenya before making that decision.
Besides the TVs, Xiaomi also announced that its new Mi Box units will be launching in the country in the coming months. All these will be available at its new Mi Store at the Hub.
Two More Mi Stores Opening Soon
Xiaomi also revealed that it will be opening the second Mi Home Store at Sarit Centre in Westlands. This will be bigger than the one at the Hub and shows you how serious the company is. Besides this, the company is also contemplating opening another store at Westgate Mall.
I am excited to see Xiaomi expand its presence in the country considering the fact that other brands seem to be asleep.
In addition to the two Mi Stores, Xiaomi will also be opening its server centre in Nairobi in the coming months. This one will be based in the Central Business District of Nairobi and will be the place to go to get your Xiaomi phone repaired.
Also Read: Xiaomi Mi A3 Coming Soon and Here Are Some Leaked Renders