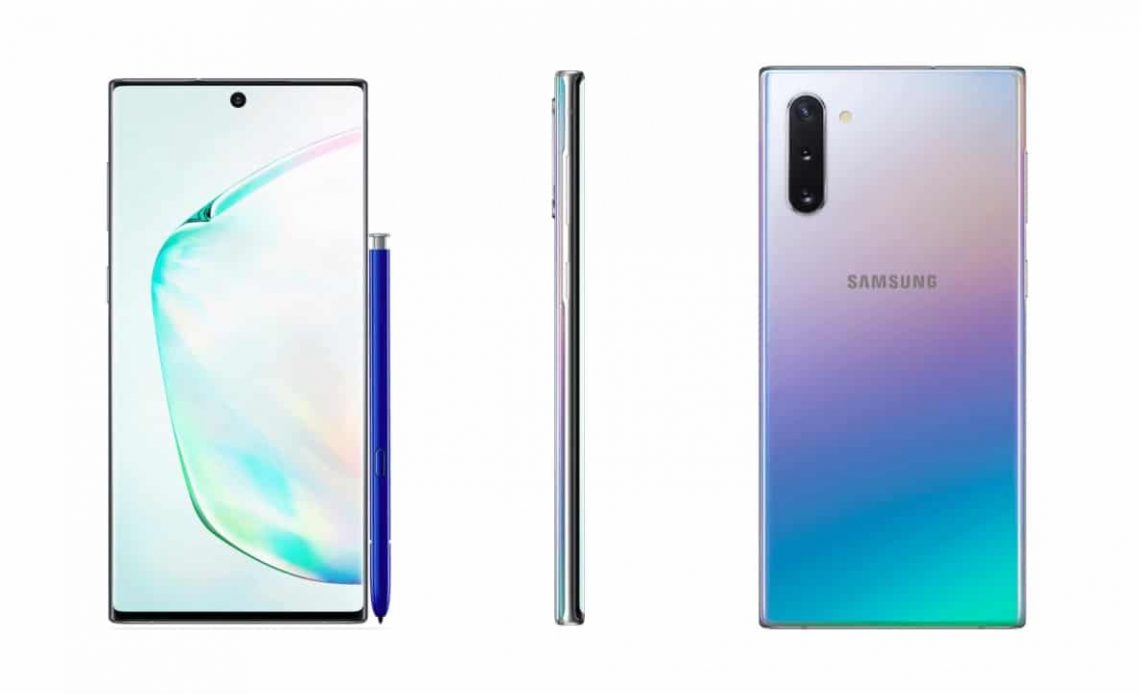 We already know Samsung will be launching the Galaxy Note 10 series on August 7, less than a month from today. With the launch date just around the corner, we are getting leaks of what to expect when the phone is launched.
The latest leak was shared on Twitter and shows the punch-hole at the middle top part of the display. This is not the first time Samsung is using a punch hole notch so the concept is not strange to them. You will definitely not miss the punch hole and to be honest I prefer having it at the centre and not towards the edges.
Still on the display, it has a very tiny chin compared to the Note 9 from last year.

We are not expecting a huge upgrade with the Galaxy Note 10 series but we will still see some changes to warrant the upgrade.
From the renders, we see the buttons are all on the left. These include the power and volume keys but surprisingly the Bixby button is not seen. The Bixby button has been present on most of the recent Samsung phones and I am curious to know why Samsung has killed it. Not everyone is a fan of this button and I will not be shocked if the company decided to remove it.
The fingerprint sensor is also missing from the render and this may mean that we are getting an in-display one. We have seen a number of smartphones with this type and even the Tecno Phantom 9 has just launched with one.
At the back we also see the triple camera setup, not necessarily mind-blowing as we have seen the setup on other devices from the company. Samsung is not being innovative or taking any risks with its flagship smartphones like some of its competitors such as Huawei and Nokia.
From the renders, we cannot see the 3.5mm headphone jack either, a big deal and if this happens to be the case, it will mean that Samsung has finally decided to remove it and this will not settle well with many people. We also get to see the S Pen as it is one of the key things of the Galaxy Note family.
We have less than a month to the official launch of the Galaxy Note 10 series and we should know more about these devices then.
Also Read: Millions Of Users Duped To Download Fake Samsung Update App