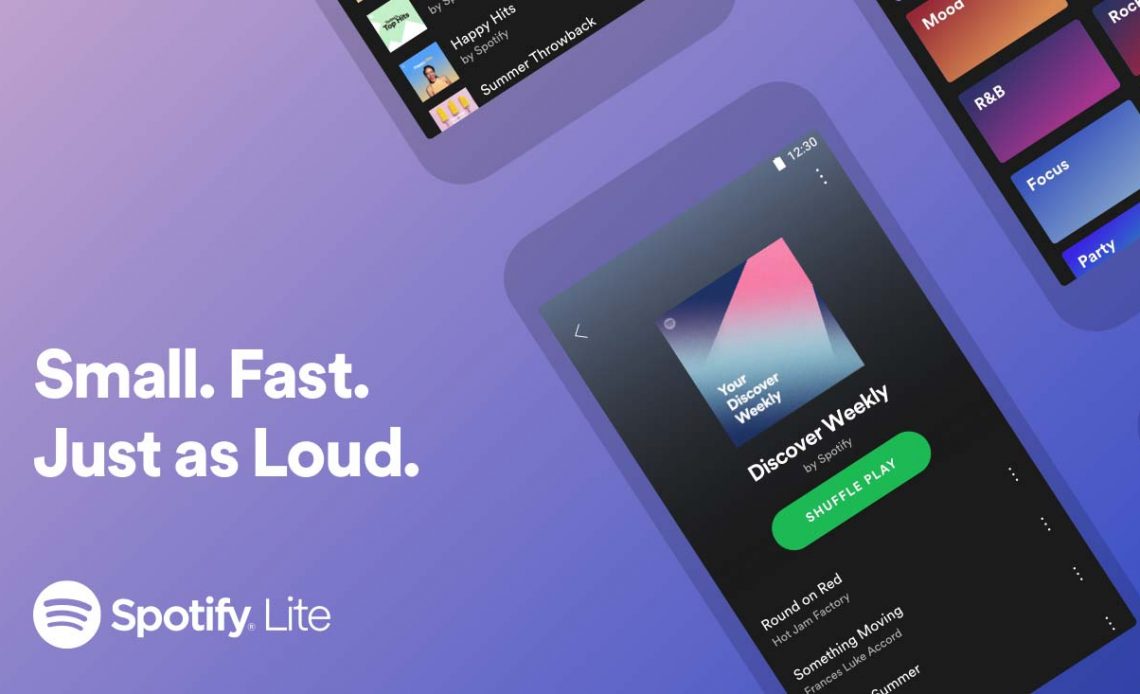 In a move to utilize resources for smartphone devices with minimalistic specs, Lite apps have become a new trend. Lite apps are increasingly becoming common for most daily applications, and many tech companies are embracing it. Look at Twitter, Google, and even Facebook. Spotify hasn't been left behind on this trend either and is the latest company to join the bandwagon.
Spotify Lite has been under testing for a while, but today the company has officially rolled out the feather-weight alternative for Spotify in 36 countries in Asia, Latin America, the Middle East, and Africa (Kenya is not on this list). The app is available to download for users running at least Android 4.3 and above.
Like other lite applications, Spotify Lite concentrates on utilizing minimum resources on devices with less muscle and also saving on data which will prove beneficial for those with tight data plans. This app is perfect for most entry-level devices available for less than Ksh 10,000. Most of the latest Android Go devices are perfect for this as they have the minimum resources the app needs.

Spotify Lite offers both the free and Premium experience like the main app whereby users can search and stream music they love. But still, the app looks a lot like the main Spotify app. The app is only 10MB with the main new feature included being the ability to set a data limit that a user will be notified once the set threshold is reached.
Furthermore, Spotify Lite is also optimized to work best even in poorly connected areas, and if the storage is an issue, the app has included a one-tap option to clear song caches.
The app is already available via Google Playstore. Sadly for iOS users, there's no update whether the company will roll out a similar app for the AppStore. As mentioned above, Spotify Lite is not available in Kenya but you can sideload it from APKpure. This is the part where I tell you to be careful installing apps not available on the Play Store, just be sure anything can happen and we cannot be held responsible.
Also Read: What Is Android Go and Why It Matters?