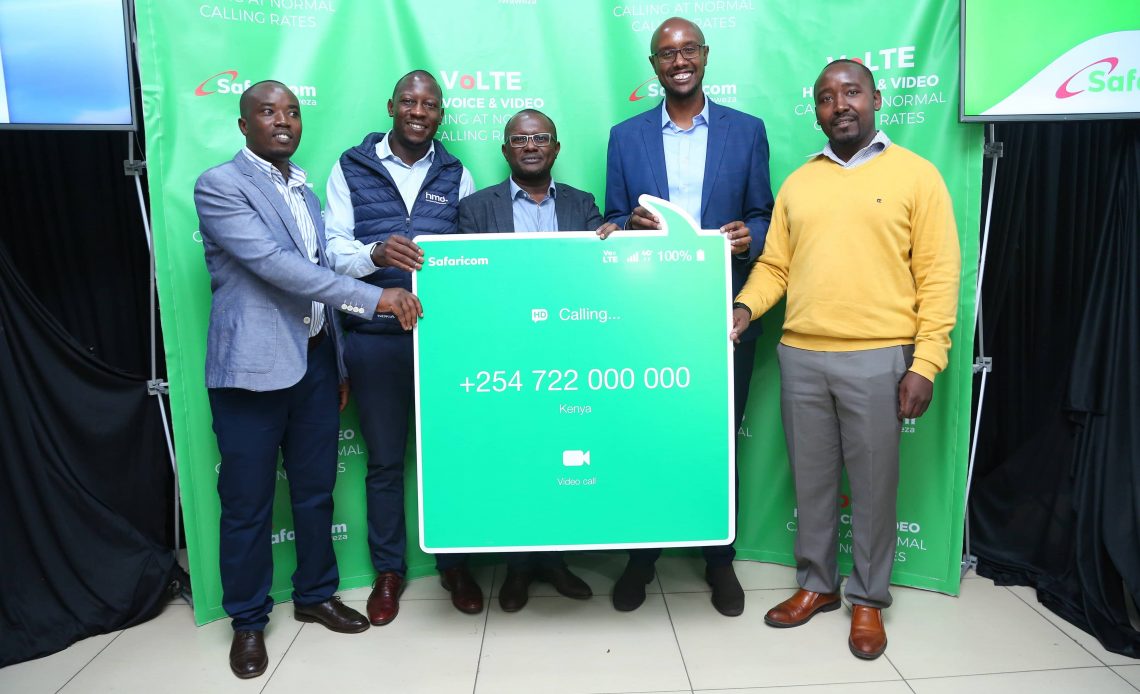 Safaricom has today announced the availability of VoLTE (Voice Over LTE) through its network. It becomes the second telco in the country to roll this out after JTL with its Faiba4G product.
As long as you have a 4G SIM card and a 4G smartphone that supports VoLTE, you are good to go. Not all smartphones support VoLTE but a good number of them from Nokia, Huawei, Tecno, Samsung e.t.c do. If you meet these requirements, enable VoLTE on your device under settings to get started. Some phones have this option enabled but for others you will have to do that manually.
With VoLTE, you will get to enjoy clearer calls achieving High Definition voice quality. According to Safaricom, this is possible due to the ability of 4G networks to support a higher data capacity which in turn can carry up to three times more data per call compared to 3G networks and six times more compared to 2G networks.

Safaricom has to enable VoLTE on the back end and this has not happened as of now. The company plans to do this later this week so you have to be patient. This is strange as the company could have finalized everything before anouncing this. I don't get why they are in a hurry to do this.
At the moment, iOS users cannot use VoLTE and I am not sure when that is going to happen.
There are quite a number of phones that support VoLTE so check with the manufacturer to find that out. Most of the recent high end smartphones are on the list so if you have one, there is no need to worry.
Calls on VoLTE can be distinguished by the "HD Calling" symbol which appears when a VoLTE call is in progress. Customers can also tell when they are on VoLTE by the "VoLTE" symbol in their status bars. The technology also allows a customer to switch between voice and video calls during a VoLTE call, though video calls will only be possible if both the caller's and receiver's device support the technology.
Now Read: Safaricom Unveils a New Fraud Detection Tool for Financial Institutions