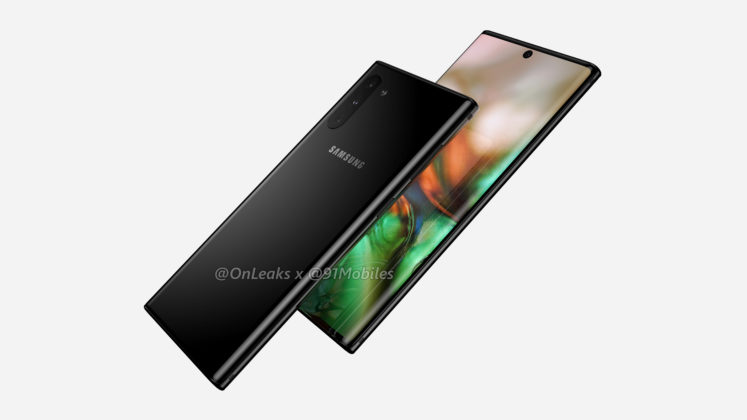 Samsung Galaxy Note 10 is the year's most anticipated Samsung flagship device since the Galaxy S10 already launched earlier. Despite Samsung's Galaxy S-Series having a good reputation on the markets, the Note series is always bigger and better for high-end users who understand the price performance aspect accompanied in the flagships.
With the launch date happening on 7th August, according to latest leaks, so much info has already leaked out about Samsung's next flagship device. Some rumor mills suggest the Note 10 will ditch the microSD support for the basic models which means this year's Note is coming in different models.
Renders have been leaked online by the famous leaker @Onleaks on behalf of 91mobiles. The renders suggest that Note 10 will feature a 6.3-inch display with small-bezels and a punch-hole selfie camera. The punch-hole camera is identical to the one in the Galaxy S10 launched earlier this year and the back of the device features a triple camera lens setup as you can see below.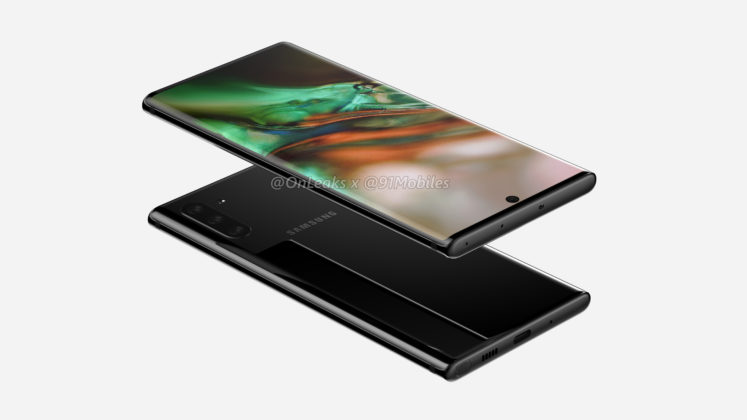 The screen is a curved one, a usual case for Note series, and still, the Note S Pen will probably be retained- it's one of the features people love in Samsung's Note series after all. Also, the fingerprint scanner is under the display one, which comes with no surprise- its something already done by other companies too. The chipset will, of course, be Qualcomm's latest powerhouse of flagships, Snapdragon 855 or Samsung's high-end Exynos 9820 SoC with the highest variant running on 12 GB of RAM.
With USB Type-C now a feature in almost all flagship devices, Samsung will not assume that in the Galaxy Note 10. And like the S10, the upcoming Note series will also have a 5G-variant. Whether or not the headphone jack will be available in the Note Series is not clear at this point but let's wait and see how it turns out.
Image credits @Onleaks via 91mobiles