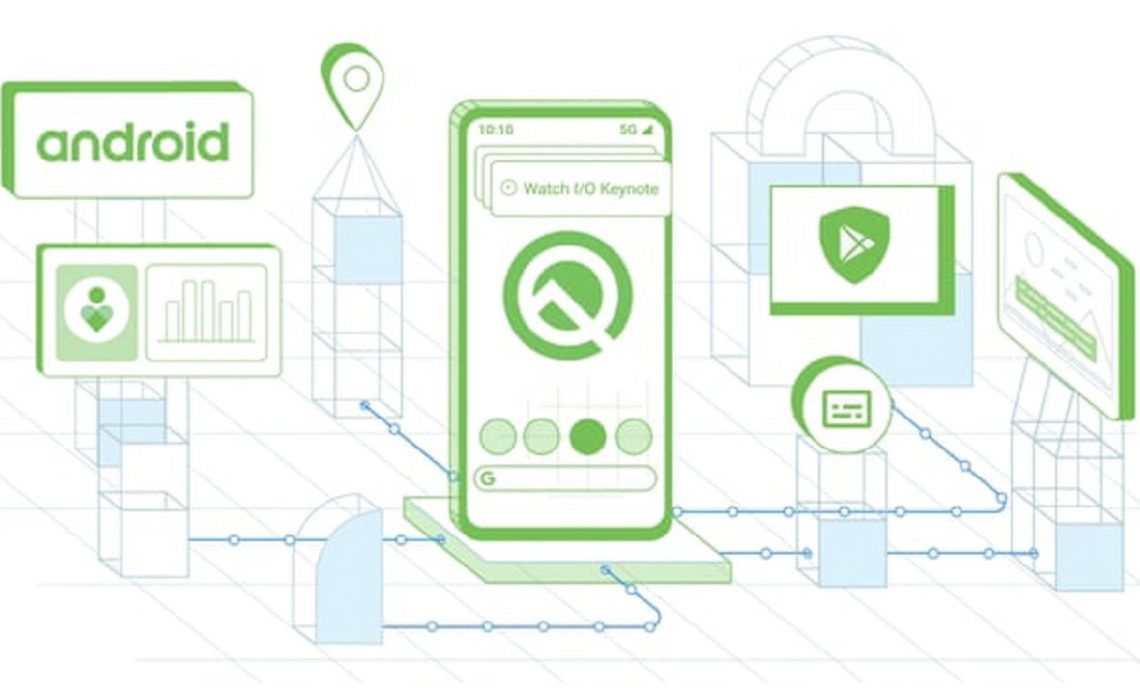 Android Q was first announced at the Google I/0 2019 Conference that was held in Shoreline Amphitheatre in Mountain View, California. Android Q beta is already available to a list of 21 devices globally, and you'll be lucky if you own one.
You may be wondering what Q stands for, but that is yet to be known as per now. Though a few suggestions for the possible name Android 10 Q include Queen of Puddings, Quiche, Quesito, Quindim, and Queijadas.
Just like its predecessor Android P which brought major changes to Android, Q has a whole lot of exciting new features too whether it's on the UI(User Interface), general usage experience and more control to personal data.
Here's a look at some of the notable features that will arrive in the next AndroidOS update.
Improved privacy controls & management
Privacy updates are one of the key features that Google has channeled its focus on when it comes to Android 10 Q. A new Privacy section has been added in the Settings app that will help you manage how your data is shared to apps. Additionally, a new separate Location section has been added for easy monitoring and control of your location data. Besides, you will be notified if an app is snooping on your location data in the background. To wrap up the whole location management on the go, Google has added another option which lets you choose to share data only when using an app.
Native support to foldable devices
Foldable phones have made headlines in the mainstream media and Google is providing native support from Android Q. The support majorly focuses on ways in which apps resize and stretch while switching between full and folded view.
System-wide Dark Mode
Dark-mode is one feature that has gathered significant attention in the smartphone industry, even for Apple, the case is no different. Android Q will officially get native system extensive Dark Mode support which can be accessed from the Quick Settings toggle bar. With Android Pie, dark mode did exist, but it covered only a few parts like Quick Settings toggle bar. A new API has also been created by Google that will help developers quickly implement the feature in their apps.
Improved Share Menu
This isn't a major feature but it will sure save some time. Some of the upgrades include quick launch and alphabetical order for apps that you can share content with directly.
Focus Mode
Focus mode made its debut in Windows last year, and that's coming to Android too. Focus Mode provides helps you pay attention to other jobs you are working on without being distracted by notifications from your device. It will filter all the notifications from destructive apps and only notify you on apps that matter to you.
Live Caption
Live Caption relies on Google's Speech recognition technology and will be supported natively in Android Q. Live Caption will be a life-saving feature for many by providing real-time captions on any video on your phone without needing an internet connection.
Smart reply to more apps
Smart replies in Android Pie has been only to a few apps like Gmail and Android Messages. But in Android 10 Q, more apps will be supported. The feature relies on machine learning to quickly suggest what you may intend to say for easier replies. Machine learning will also identify which notifications matter the most to you. Apart from Smart replies, suggested actions have also been incorporated to the feature to save some time.
Easier security and OS updates in the background
System updates often annoy, especially the point where a device restart is mandatory. With the next OS update, you won't have to worry about that anymore. Google will provide the updates on the background a similar way in which we update apps from the Playstore. Updates will be delivered via Google Playstore, and the company hopes this will in turn speed up delivery of updates from phone manufactures.
Parental Controls
Cheers to all the parents out there who had to use third-party apps like Quostudio to monitor your son's or daughters smartphone usage. All the hassle is about to end with the next Android OS update. Google is bringing parental controls in android Q under the Digital Wellbeing section in the Settings app. Parents can easily set up a child's device, link it to their account, and control the device remotely. Screen time, app installs, and device usage can be monitored directly using this feature.
Availability
Android Q bet version is already available in supported devices. These devices include:
Asus Zenfone 5Z
Essential Phone
Google Pixel 3
Google Pixel 3 XL
Google Pixel 2
Google Pixel 2 XL
Google Pixel
Google Pixel XL
LG G8
Nokia 8.1
OnePlus 6T
OnePlus 7 Pro
Oppo Reno
Realme 3 Pro
Sony Xperia XZ3
Techno Spark 3 Pro
Vivo X27
Vivo Nex S
Vivo Nex A
Xiaomi Mi 9
Xiaomi Mi Mix 3 5G
The final rollout of Android Q will be in Q3 this year which as per the previous years has been August.