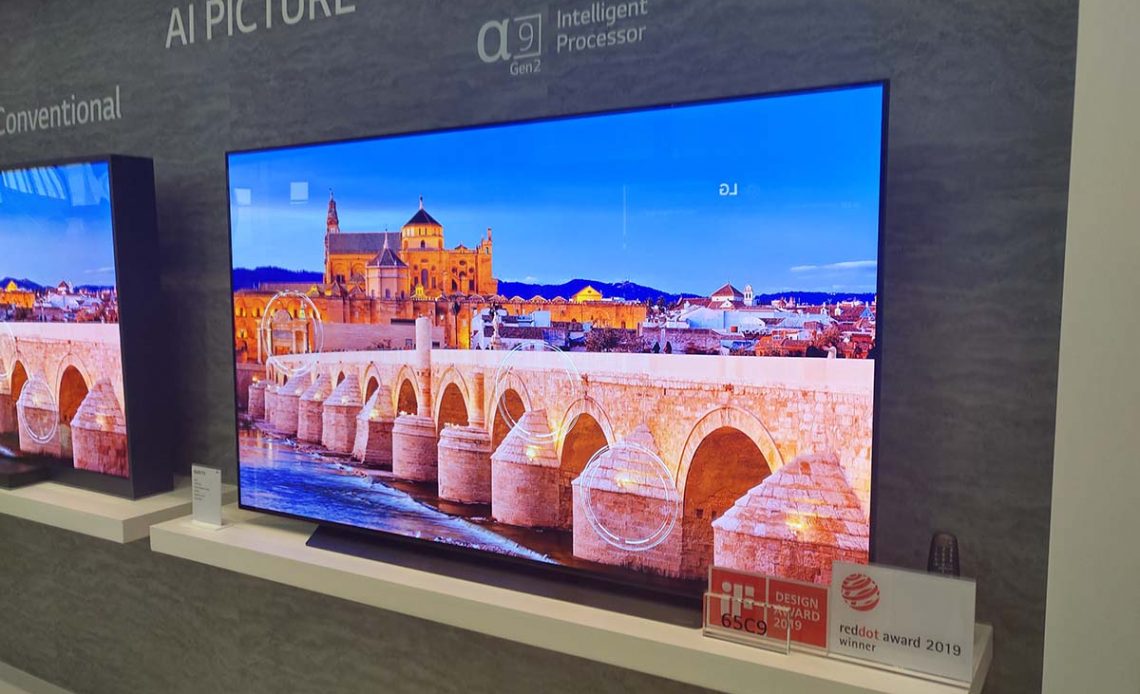 LG Electronics (LG) has finally introduced Multi-Language Support in its 2019 AI-enabled televisions as it aims to further improve viewer experience. With this, the TVs will be able to understand voice commands across a range of languages.
The 2019 TVs come with LG's unique ThinQ AI platform which deploys a deep learning algorithm to allow a higher level of AI picture and sound quality. With the new algorithm, LG's TVs analyze source content and recognize ambient conditions to deliver an optimized content.
The conversational voice recognition feature makes it easier than ever to source answers, simply by speaking into the remote control without additional hardware requirements. By understand context, the TVs allow for more complex requests, meaning users won't have to make a series of repetitive commands to get the desired results.

Natural Language Processing (NLP) helps deliver intelligent voice-activated control across LG's new AI-enabled TVs, which include its OLED TV, NanoCell and Smart TV ranges. Catering to an array of audiences, LG's new AI TVs will release in Kenya this year. LG's 2019 TVs support embedded NLP for a range of languages, including English, French, Portuguese, Spanish, and Russian.
LG's ThinQ AI TVs are designed to provide consumers with a multitude of benefits, including TV control and content search. Users can change channels, alter the volume and adjust settings by simply using their voice. Content search functionality also enables users to discover the latest shows on Netflix and trending videos on YouTube.
Empowering consumers to live more efficiently, LG has partnered with the Open Connectivity Foundation (OCF), enabling its new televisions to access and operate smart home devices from the comfort of the living room. From air conditioners and washing machines, to robotic vacuum cleaners, speakers and lighting, users can now enjoy LG's intuitive Home Dashboard that makes it possible to control the devices directly from the TV.
"With years in research and development, LG has finally succeeded in launching Multi-Language Support. LG shows its determination on behalf of our customers around the world and we are committed to providing consumers with new ways of experiencing smart and efficient living", said Mr. Janghoon Chung, Managing Director LG Electronics Kenya. "The Middle East remains a key market for LG and we are keen to listen to our consumers' needs – harnessing world-leading innovations in technology to provide local solutions, with people in mind."
Also Read: Showcasing the LG Smart Living Room of the Future