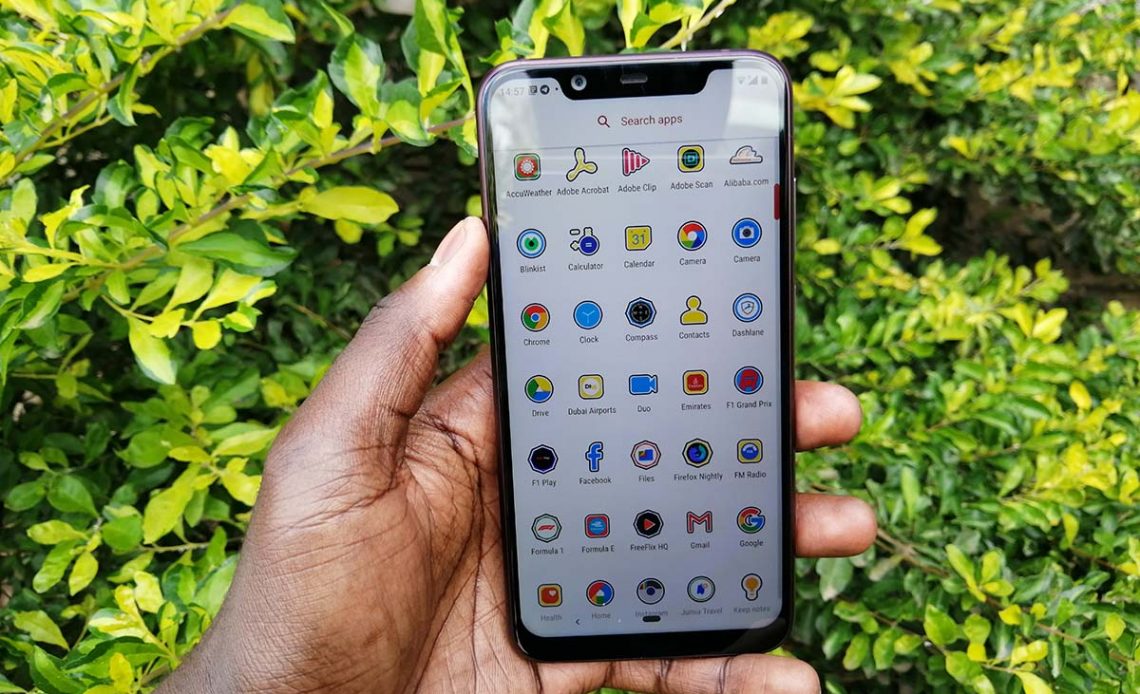 Last month, HMD Global introduced the Nokia 8.1 to the Kenyan market. The phone is currently available in retail stores for Ksh 45,000 and this makes it ones of the most expensive smartphones from the company to be launched in the country this year. You can get the Nokia 8.1 in Kenya through most offline retail shops but online I have only seen it on Avechi. With this price, you may be wondering if you are getting value for your money if you end up buying it.
The Nokia 8.1 is the successor to the Nokia 7 Plus and is made for those who want a premium smartphone experience without spending so much money on a flagship smartphone from the likes of Samsung. The phone has those premium smartphone specifications and in this review, I will be finding out if they are good enough to get you to buy this phone.
I have been using the Nokia 7.1 for a few weeks and here are my thoughts on it.

Build and Design
Premium Build, Glass back and front, aluminium frame
Nokia smartphones are known for their quality builds. This has always been the case since the days on Windows Phone and HMD Global is sticking to this with the new phones including the Nokia 8.1. The phone has a glass back and front and sandwiched between those is an aluminium frame giving it a premium feel. This is sort of the build quality we see on flagship smartphones and HMD did not disappoint. I was impressed with this build quality from the moment I took the phone out of the box and during the review period.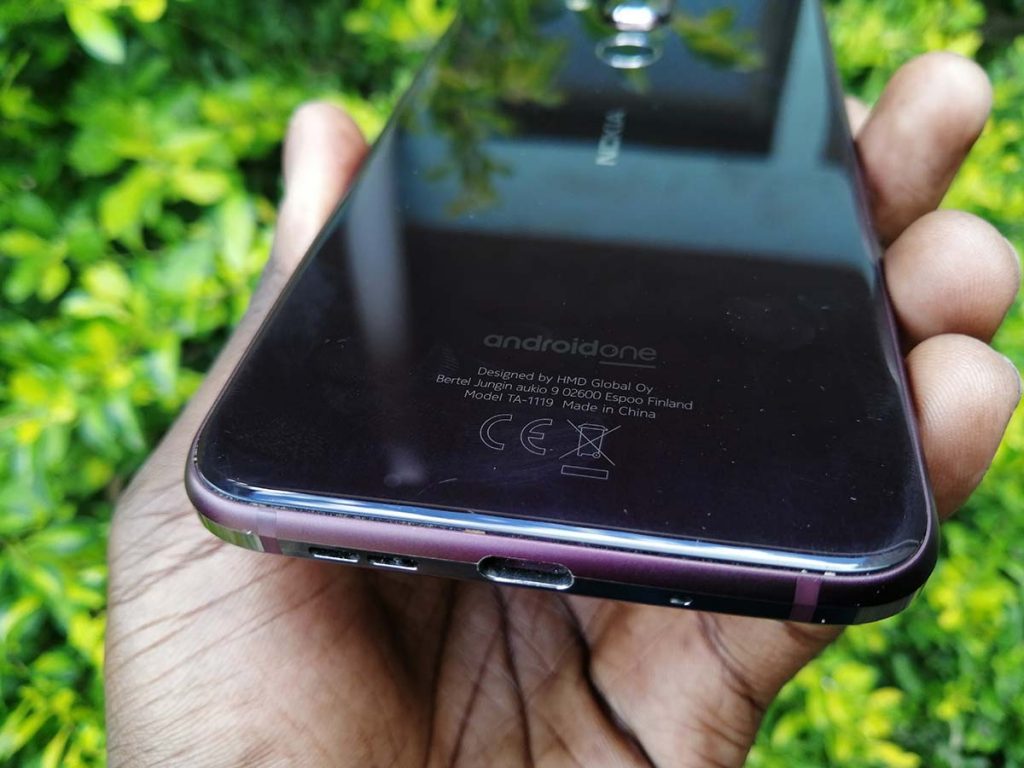 The glass back may feel fragile for some people but that was not the case for me. Even with the glass, it is not slippery as I had thought it would be.
The glass back may feel fragile for some people but that was not the case for me. Even with the glass, it is not slippery as I had thought it would be.
The Nokia 8.1 has an 19:9 aspect ratio and this makes it feel wider than most other smartphones. If you have used a smartphone with a bigger display before, this will not feel out of place but since it is a bit wide, it will take some getting used to. I can comfortably carry this phone around without feeling like I am carrying a brick and using it with one hand is not a stretch either. It is not light neither is it heavy, it just hit the sweet spot.
The usual ports and buttons are included with the volume and power buttons being on the right, the speaker, USB Type C port and microphone on the bottom, headphone jack at the top and SIM and MicroSD card tray on the left.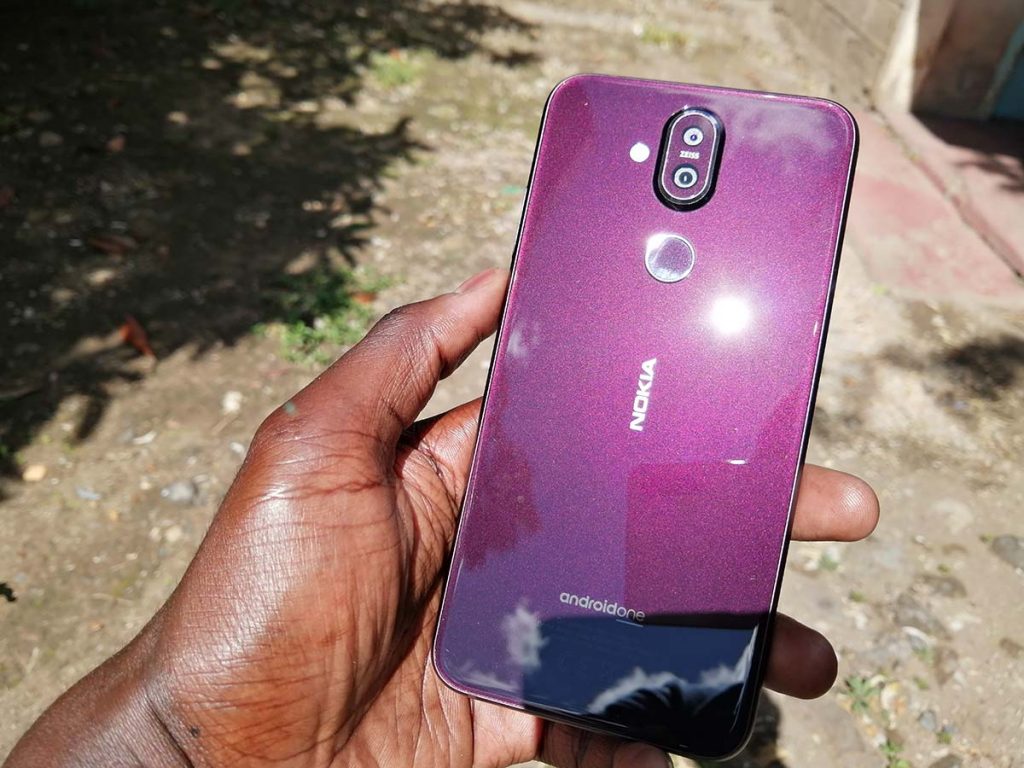 Overall, the Nokia 8.1 feels solid and high end. Using this phone, I felt like HMD took its time designing and building it and this is something I appreciate. It feels like a smartphone that will last for a long time. The Nokia 8.1 also feels more expensive that it is and is available in colours that we are not used to. I have the Iron/steel version that has a brownish back and steel metal frame and to be honest, this is the best colour. It is not the usual blue or black that we are seeing on most smartphones and I love that about it. It looks maroon and almost purple in some shots but it is not.
Display Size
6.18 inches, 1080 x 2280 pixels, PureDisplay
The Nokia 8.1 comes with a 6.18-inch display with a resolution of 1080 x 2280 pixels. With such a huge display, this phone is perfect form media consumption. I found myself watching more YouTube videos with this phone that I did when I had the Nokia 7.1 a few weeks ago.
This display is just the best I have seen on a Nokia smartphone. It is bright, accurate and with great viewing angles. I had no troubles using it under direct sunlight and it was not obnoxiously bright in the dark since brightness is automatically adjusted depending on the ambient light. The phone also has ambient display which is something like an Always On display that will show you the time and some of your notifications when you lift your phone when the screen is locked. You can then decide if the notifications warrant your attention or not.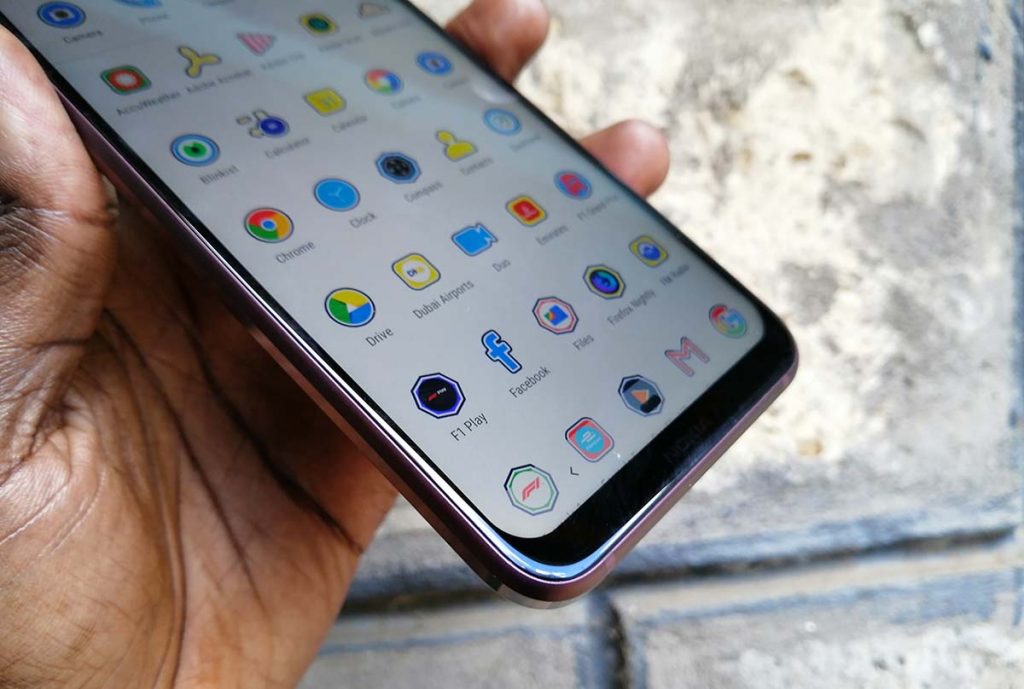 This display also supports HDR 10 and watching such content was very refreshing. The colour accuracy is on point and better than what I have experienced on any other smartphone within this price range. This is one of the handful smartphones with HDR 10 support and these are bragging rights HMD Global should take advantage of. If you love watching movies and videos on your phone, this is the display to get, you will not regret it.
There is a wide notch at the top, it holds the front facing camera, earpiece and some sensors. I just do not understand why it has to be that big as most other manufacturers are going with smaller notches on their phones. The good thing is you can disable it under settings if you do not want it there. It did not bother me so I left it there.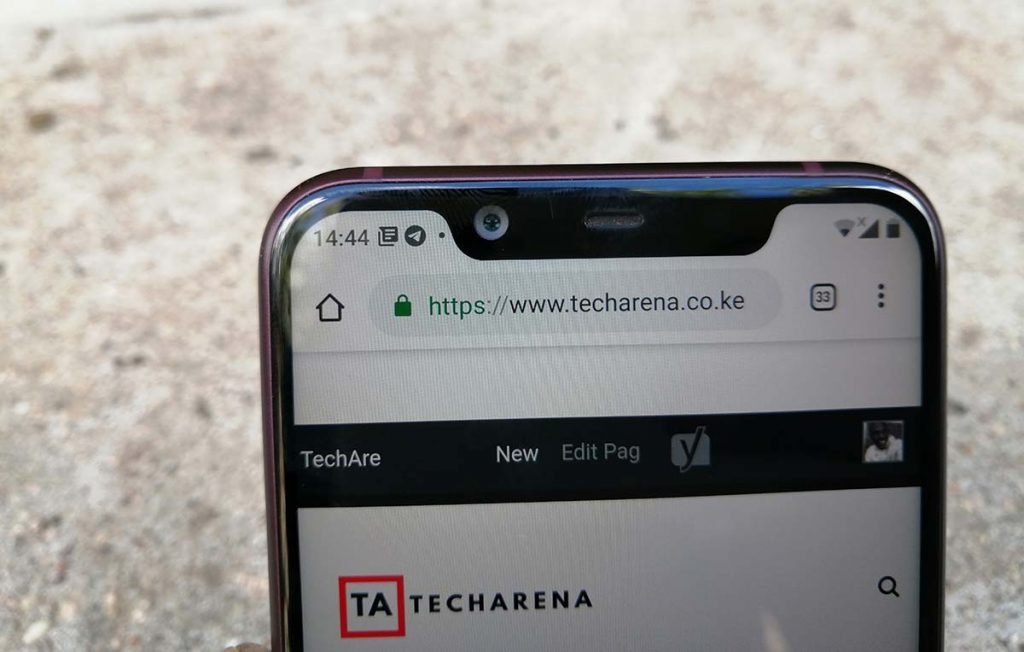 Even with the notch, I think this is the best smartphone display you can get at this price.
Software and Performance
Snapdragon 710, 4GB RAM, 64GB Storage, Adreno 616 GPU, Android 9.0 Pie
As it is with most of the latest Nokia smartphones, the Nokia 8.1 comes with the latest version of Android out of the box. It is an Android One phone and this means it comes with no bloatware on top of Android 9.0 Pie. The phone is scheduled to get the next two major versions of Android (Android Q and R) when they are available later this year and next year. It is also inline to be among the first smartphones to get monthly security patches directly from Google.
For performance, I have nothing to complain about here. The pure Android experience is as you'd expect. All the new features and overall performance is good. When it comes to the network, the phone supports 4G and picks up the network very fast. Call quality is also good and the earpiece is clear but in noisy areas, you will have to turn the volume up just to hear people on the other end.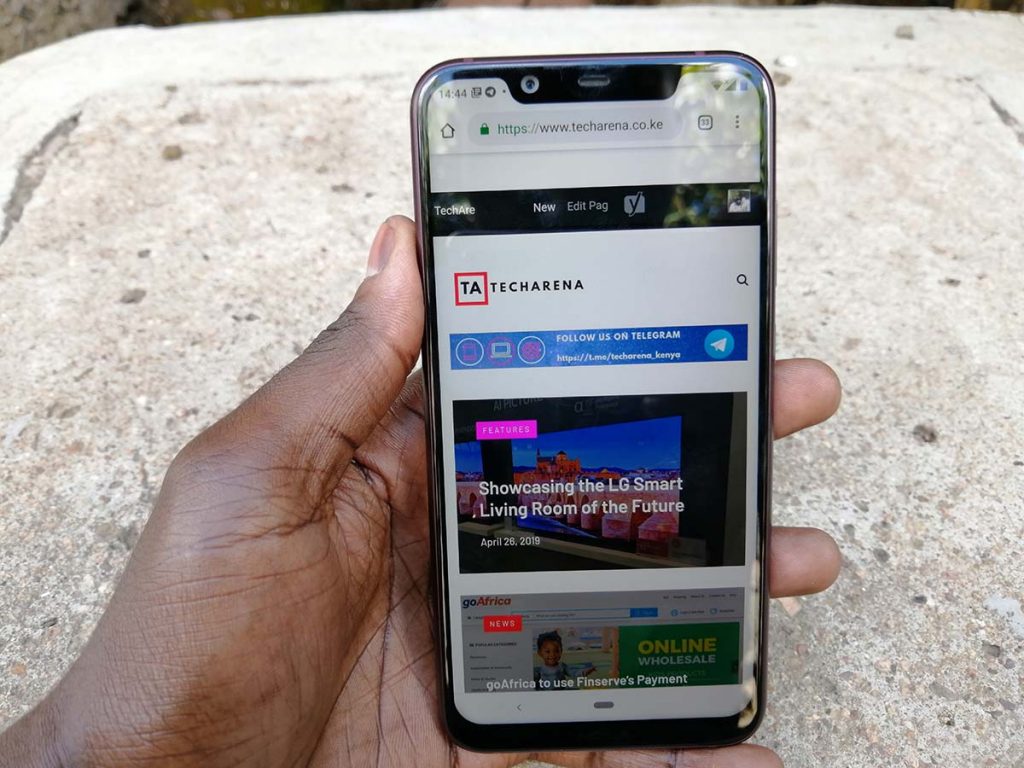 The speaker grille is at the bottom and this did not interfere with my movie experiences. I hardly blocked the speaker when watching movies but this is a possibility that could happen depending on how you hold the phone. A welcomed addition would have been the inclusion of stereo speakers on this phone.
Powering the Nokia 8.1 is the new Snapdragon 710 processor from Qualcomm. This is one of, if not, the best mid-range processors you can get on a smartphone. It handles all tasks without slowing down. The processor is paired with 4GB of RAM and 64 GB of internal storage space. RAM management was excellent on this phone and apps did not keep restarting when multitasking. This is important to point out as the phone has 4GB of RAM in a market where we keep seeing 6GB or higher RAM capacities. I was impressed with this as I could easily switch between different applications without any fuss.
If you are into mobile gaming, the Nokia 8.1 will not disappoint. I managed to play the popular PUBG game and it defaulted to the highest graphics settings and gameplay was smooth all the way through. I was not expecting this but was surprised again. Other games did not present any problems either and I could play them without any problems.
Cameras
Dual 13 + 12MP at the back, 20MP Front, 4K Video Recording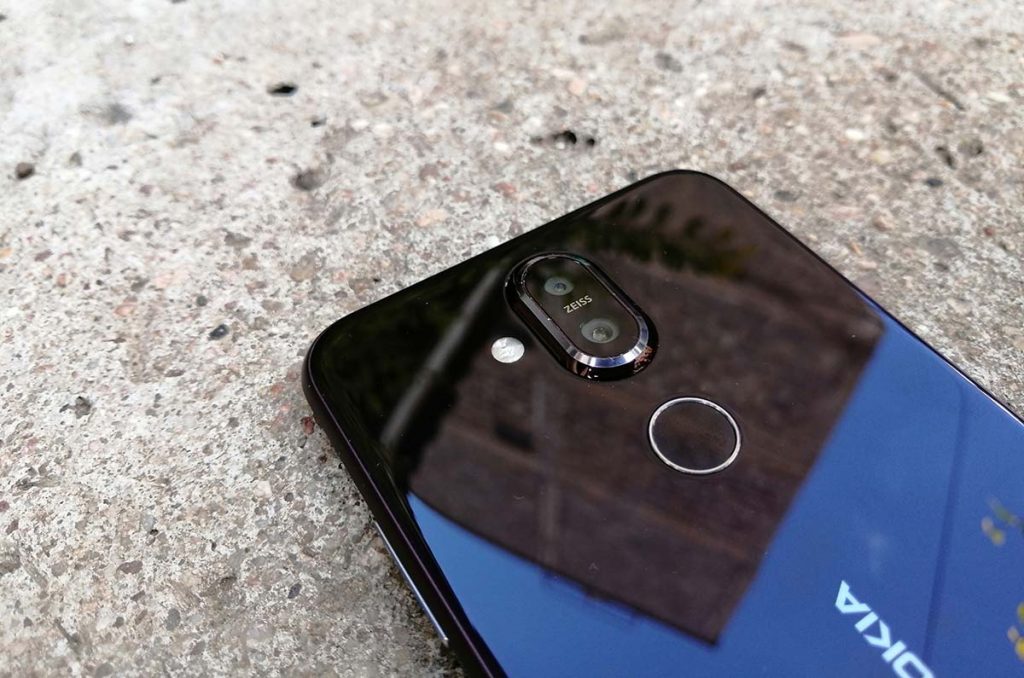 This is another area where the Nokia 8.1 shines. The phone has a dual camera setup at the back made up of a 12MP and 13MP sensors with Zeiss Optics. The quality of photos you get from the back cameras is just amazing, they have realistic colours for both day and night shots thanks to the wide aperture the company used. If the photos are not well lit, you will be prompted to fix the lighting within the camera app.
The front facing camera is a 20MP one and is equally as good. If you are looking for a good smartphone camera within this price range, the Nokia 8.1 is a good choice. Edge detection is also great when taking portrait shots
Below are some of the sample shots I took.
Video recording is also amazing. The stability is really good and the phone picks up the audio really well. Check out the sample video I took using the Nokia 8.1. You can record videos in 4K using the back camera but the video below is just in 1080p.
Battery
3500 mAh , fast charging
I used the Nokia 8.1 when travelling and at no point was I worried about running out of battery. The phone is just that good. It could easily last me the entire day even with heavy usage. In most days I managed to easily get at least 6 hours of screen on time. On times I did not use the phone that much, I could get it to last for at least 2 days on a single charge. My whole experience was good considering this is a 3500 mAh battery.
The Nokia 8.1 supports fast charging so you will be able to top it up quickly if you are in a hurry and are running out of power.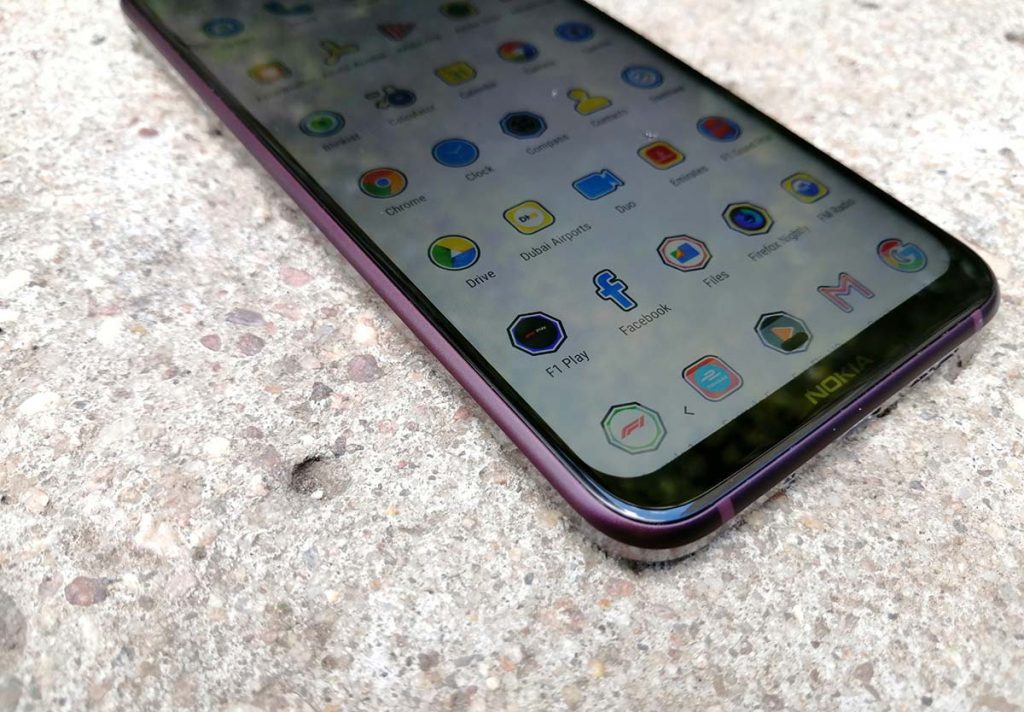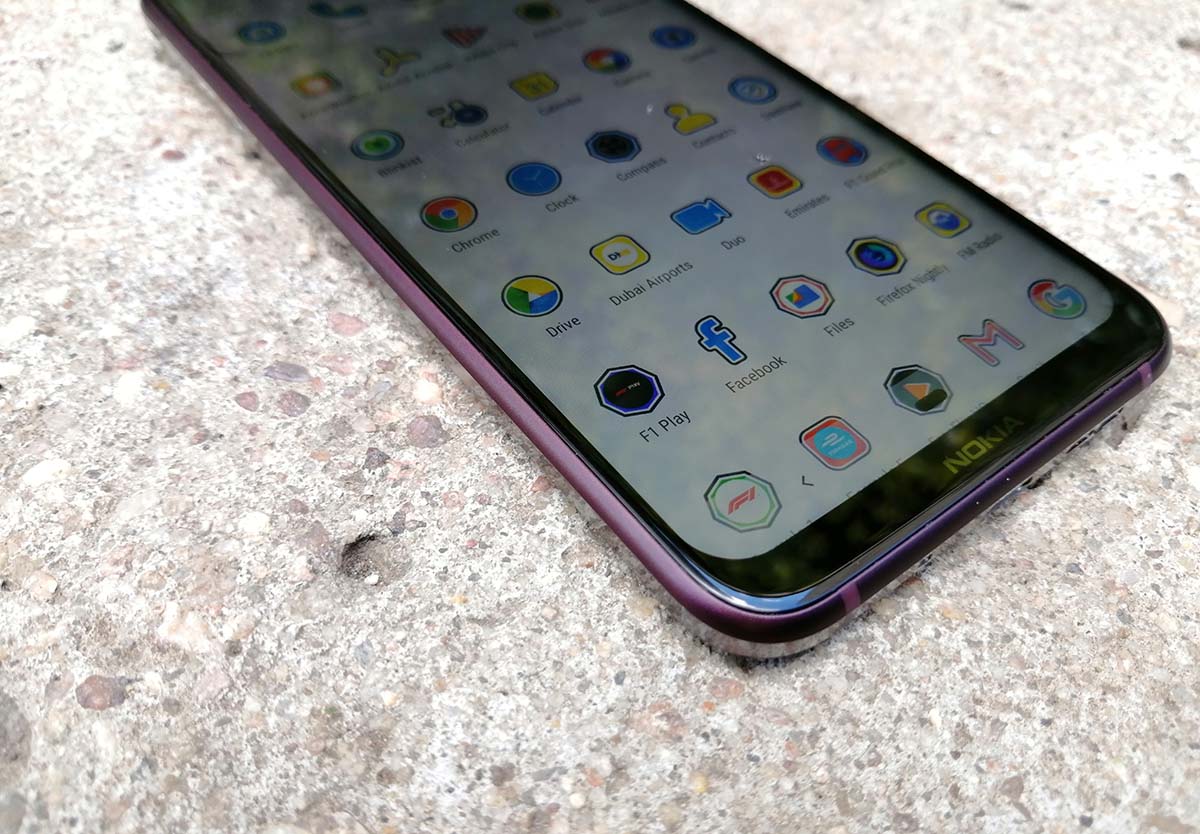 My only issue so far is, since this phone comes with a pure version of Android, we get very limited battery saving options as with other smartphones. Huawei is one phone manufacturer that has done a good job when it comes to battery optimization and would love to see the same on stock Android just to get the battery to last longer.
Conclusion
Does it rise to the throne?
If you are looking for a well-built smartphone that is not about the gimmicks and works as you expect it to, look no further than the Nokia 8.1. At its price, it does offer very good value for money and was impressed with it during my review period.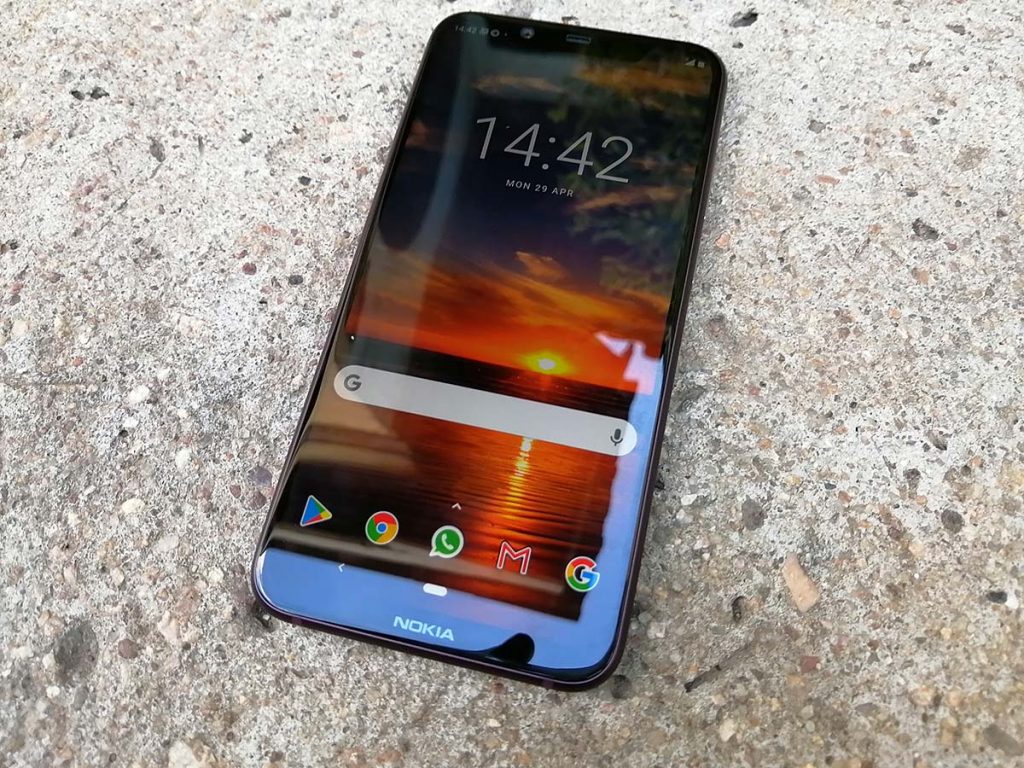 I really loved the cameras on this phone, its build quality, its display, how it handles all tasks and the battery. HMD Global took its time coming up with this phone and that is evident when you use it. This is probably one of the few phone I would not mind using even after I am done reviewing it, it is that good.
Also Read: The Nokia 7.1 Review