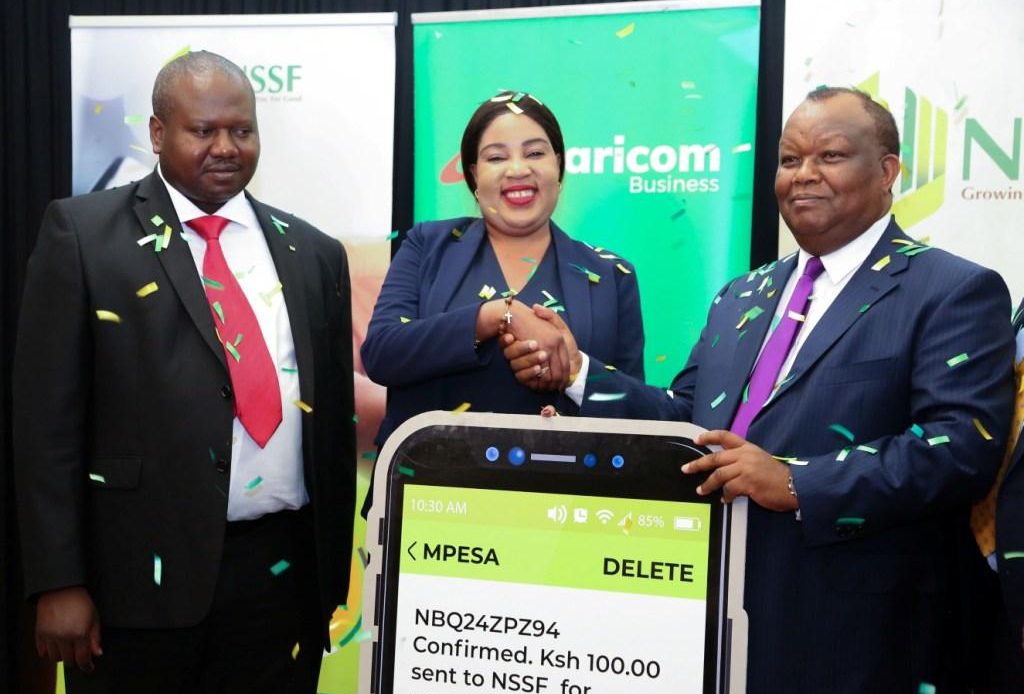 M-Pesa has really evolved over the years. The service has gown so much with significant contributions to the country's GDP. With the evolution of M-Pesa, it has come to be part of our lives and most people cannot imagine a world without it. The integration of M-Pesa into our lives has made it easier for its customers to make payments and for business and organizations to collect the same.
One of the organizations that has decided to embrace M-Pesa is the National Social Security Fund (NSSF). This partnership was announced yesterday and is part of NSSF's plan to fully adopt cashless payments. With this plan, the company hopes to improve the convenience and efficiency of services through the automation and digitization exercise.
"The platform we are launching today, will make contributing to NSSF easy and effortless, We are aware that we have an enormous task ahead in meeting public expectations in our new role as a pension fund and I wish to assure you that the Fund is striving to enhance the member experience and we have a couple of initiatives that we shall roll out in the next couple of months," said Chairman Board of Trustees, NSSF Gen. (Rtd) Dr. Julius Karangi.
How to Remit NSSF Contributions Through M-Pesa
NSSF member can remit their contributions and other payments to the organization through the M-PESA PayBill 333300.
Navigate to M-Pesa PayBill Menu on your phone.
Enter the business number 333300
Enter your NSSF Account Number in the "Account Number" section.
Enter the amount and then your M-Pesa PIN and all is good.
"We are proud for NSSF to have selected Safaricom as a partner in their shift to fully automated and cashless operations. More of our enterprise customers are adopting digitization as they increasingly focus on their customers' needs. By cutting down on time spent handling and reconciling cash payments, the NSSF and its members can now enjoy the benefits of increased operational efficiency," said Rita Okuthe, Chief Enterprise Business Officer, Safaricom.
Also Read: Using M-Pesa's Daraja API To Help County Governments Collect Revenue – Interview With Samuel Mwaura