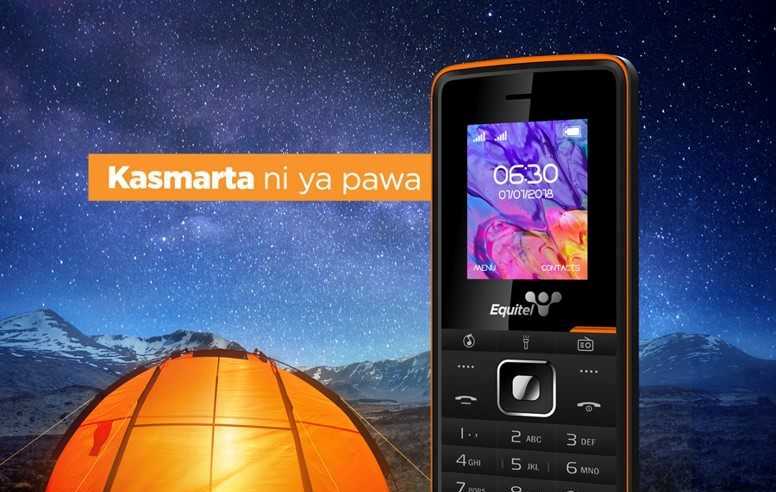 Equitel has introduced two new smartphones to the kenyan market dubbed Kasmarta and Smarta plus from Itel. The Kasmarta device is a simple feature phone with a retail price of Ksh 1,499 whereas Smarta plus is a smartphone which retails at Ksh 6,999. Customers interested in buying the phones can visit any Equity Bank branch and purchase their phone of choice either at full price or have the option of paying in small installments via Simu Loan. Kasmarta is available via Simu loan at Ksh 299 per month, while Smarta plus is priced at Ksh 1,399 per month.
These are basic smartphones launched in partnership with Itel. I will talk more about them in other posts as this is just an introduction to let you know their availability. The devices will definitely be competing with the Safaricom Neon Kicka 4 that was launched in the country a couple of months ago.
In addition, Equitel has rolled out a music download service called Bonyeza, enabling all Equitel users to download their favorite songs on their phone by dialing *699#. The service will be available for a premium rate of Ksh10 per download.
Equitel customers can still verify or check the validity of their driving licenses by sending an SMS with the word DL followed by a space, then their ID Number to 22846 and 22847 or check their KPLC bill by sending their KPLC account number via SMS to 95551, for postpaid customers.

Equitel has also announced that users can check the Kenya Certificate of Primary Education (KCPE) results with a new number. To get KCPE results, Equitel users should send an SMS with the candidate's Index Number to 20076. Each SMS is charged at Ksh 25.