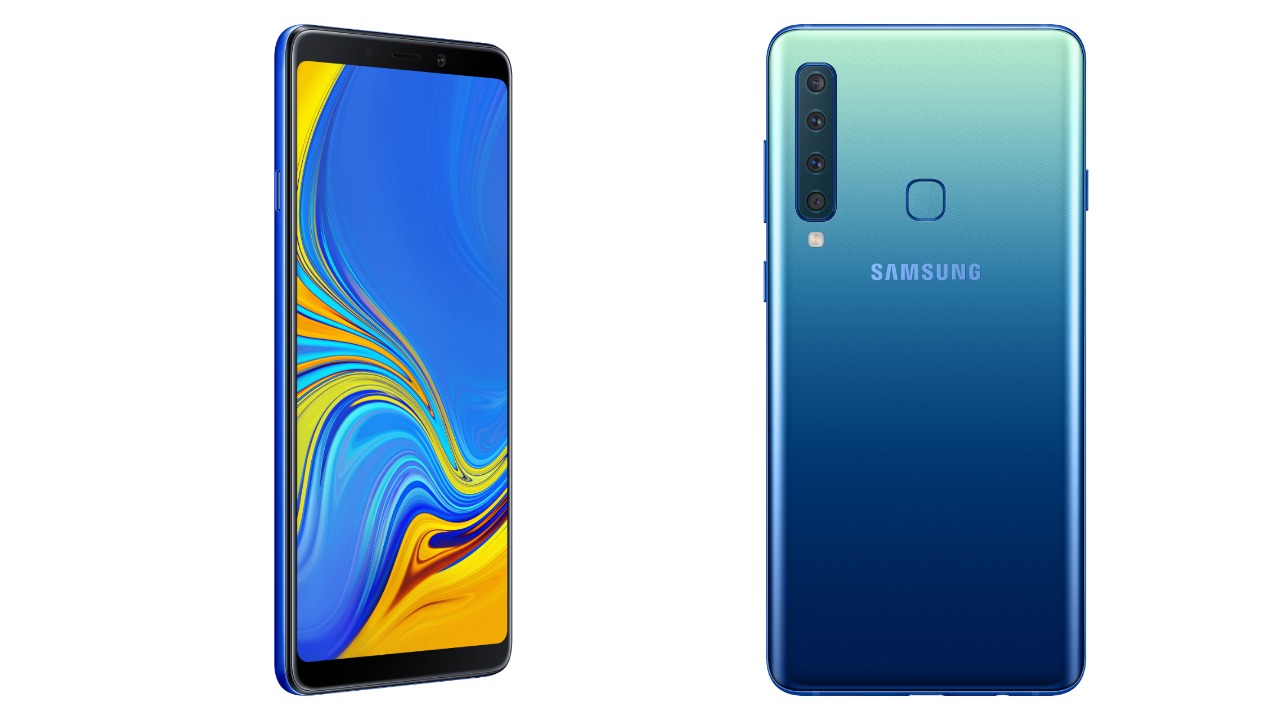 A few days back, Samsung unveiled the Galaxy A9 smartphone to the world. This phone stood out as it comes with 4 different cameras at the back. This is a crazy combination as we are just getting used to having two cameras at the back and now Samsung wants to take things a notch higher.
If you are curious about this phone, you will see it in Kenya very soon, next month to be exact. The company has confirmed that it will be bringing this phone to the country in mid-November but the price is still unknown. The price of the Samsung Galaxy A9 internationally is 599 Euros which is approximately Ksh 70,000, very expensive if you ask me.
The Samsung Galaxy A9 is the world's first smartphone with 4 cameras at the back with all of them offering different things. The company says the quad camera setup allows you to capture dynamic and beautiful photos effortlessly.

The main lens that most people are going to use is the 24MP one that looks promising especially with low light photography. There is also a depth lens (5MP) that will let users manage the depth of field of their photos manually as they focus on the subject. This will result inn photos with blurred backgrounds while the subject is in focus.
The third camera has an ultra-wide lens (8MP) and is perfect in situations where you want to capture a wider area in your shot. This can be in situations where there are more people or you are very close to the subject and do not want to move back but still want to capture everything. The fourth one is 2X Optical Zoom lens (10MP) for incredible and detailed close-up shots even from far away.
As you may have already figured out, the cameras are what Samsung will be using to market this smartphone but the phone offers much more. It comes with some other impressive specifications as you can see below.
Display Size: 6.3 inches with a resolution of 1080 x 2220 pixels
Processor: Octa-core Qualcomm Snapdragon 660 processor
RAM: 6/8 GB
Storage Space: 128 GB, can be expanded up to 512GB using a microSD card
GPU: Adreno 512
Android Version: Android 8.0 Oreo
Connectivity: 2G/3G/4G
Camera: 24 MP, 8 MP, 10 MP, 5 MP Cameras at the back with a 24 MP front facing one
Battery: 3800 mAh non-removable battery
From the other specs, the Samsung Galaxy A9 looks like a good phone but I am not sure about the processor used here. I believe for a phone that will be above Ksh 60,000, they could have had a different processor. Besides this, I am not sure that the 4 cameras will be practical for the average consumer. Yes, they are nice to have but do we really need all of them and do we have time to change to the one we want all the time? These are questions I hope Samsung will answer very soon.
Also Read: The Samsung Galaxy J2 Core, Android Go Smartphone, Is Available In Kenya For Ksh 10,499