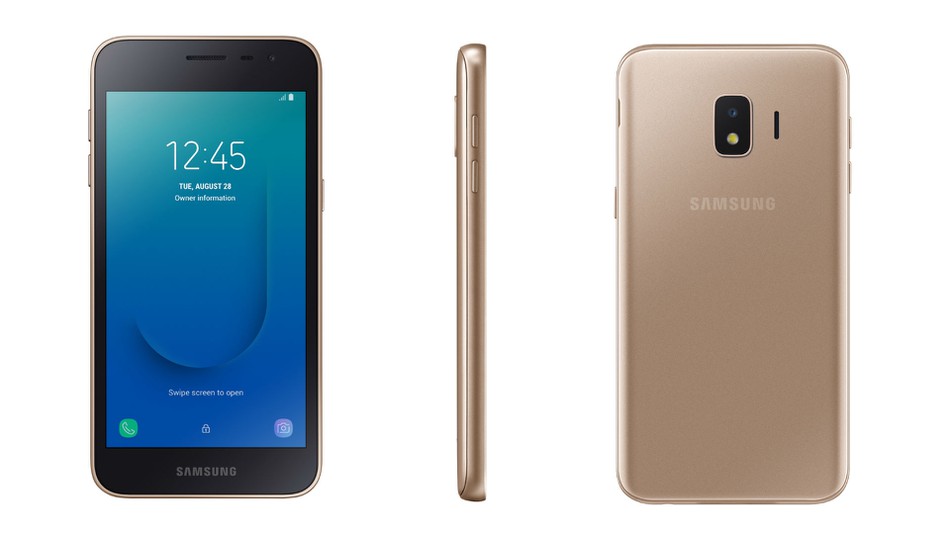 The Samsung Galaxy J2 Core is finally available in Kenya. This is the company's first Android Go smartphone and is available in the country for Ksh 10,499. The Galaxy J2 Core joins the ever-growing list of Android Go smartphones that users can buy in Kenya.
Samsung has not had it easy in the entry-level segment recently for some time now. Most of its devices are inferior compared to devices that we get from manufacturers such as Infinix and even Tecno. This is why the announcement of the Galaxy J2 Core got my attention. I really wanted to see what the company has to offer.
"The Galaxy J2 Core offers a complete smartphone experience, incorporating some of the key features available in high-end devices with improved battery, storage and performance that is particularly appealing to first time owners," said Charles Kimari, Head of Mobile Division at Samsung Electronics East Africa.

The Samsung Galaxy J2 Core isn't the most impressive smartphone on paper when compared to other devices we have on the market. For example, if you compare it to the Xiaomi Redmi 6A, you will not be wrong in thinking Samsung did not even try with this phone. The specs are not that impressive and the phone should not be worth this much. It's either Samsung could have dropped the price or made the phone appealing.
Even with that said, this is the first Android Go smartphone from the company and let us see how it will perform. Below are some of the key specifications of the Samsung Galaxy J2 Core.
Display Size: 5.0 inches with a resolution of 540 x 960 pixels
Processor: 1.4GHz Quad Core, Exynos 7570
RAM: 1 GB
Storage Space: 8 GB, can be expanded up to 256GB using a microSD card
GPU: Mali-T720
Android Version: Android 8.1 Oreo (Go Edition)
Connectivity: 2G/3G/4G
Camera: 8 MP Camera at the back with a 5 MP front-facing one
Battery: 2600 mAh removable battery
Android Go
Android Go refers to a tweaked version of Android meant for devices with between 512MB and 1GB of RAM. Most of these are entry-level smartphones that you will find in developing markets such as Kenya. For a very long time, most people using these devices struggled with performance and Android Go hopes to address that. It ensures that such users can still enjoy decent performance.
Android Go comes with some stripped down version of popular Google applications such as Gmail, Google Maps, YouTube etc replaced by Gmail Go, Maps Go, YouTube Go etc. These 'Go' applications have the basic features of the main apps but do not have the fancy features or animations that may demand more from the phone.
Read Now: Five Android Go Smartphones That You Can Get In Kenya