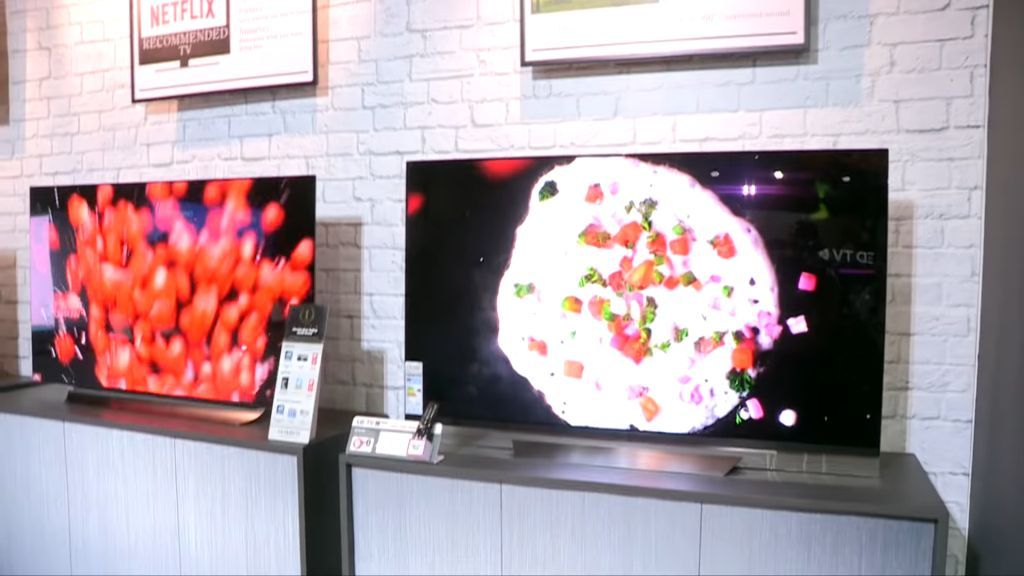 LG TVs have a unique OLED technology that simplifies the OLED production, improves viewing experience and lowers the manufacturing cost. LG is one of the leading OLED TV manufacturers and its technology separates it from what is being offered by other manufacturers.
Picture Modes
LG OLED TVs come with 6 different picture modes to choose from. These include Vivid, Standard, Eco, Game, ISF Expert and THX Cinema.  The THX Cinema mode has no user adjustable controls or options, including brightness, and is designed for viewing under specified low ambient light viewing conditions. You get enough adjustments options with the ISF Expert modes if you wish to do so. In most cases, this is not needed as the Color and OLED brightness are the two settings that will need to be adjusted. The Standard, Eco, Game, and Vivid Picture Modes offer lively pictures with better contrast, colour and dynamic image processing.
Brightness
With the LG OLED TVs, you get peak brightness that is comparable to the brightest large screen LCD TVs. The brightness of the LG OLED TVs is calibrated to comfortable viewing in different lighting conditions. From viewing under low ambient lighting to highest ambient lighting, these OLED TVs will offer the best viewing experience.

Screen Reflections
TV screens act like mirrors that tend to reflect light from everything that is illuminated in front of the screen. From lamps, ceiling lights, windows, direct and indirect indoor and outdoor sunlight, you may end up with washed out screen colours that degrade the image contrast and affect what you see on the screen. OLED displays produce excellent dark image content and perfect blacks and you do not want those to be affected with ambient light.
LG OLED displays have the lowest screen reflectance that has been achieved by using an anti-reflection screen treatment combined with circular polarizers that reduce light reflections.
Color Accuracy and Calibration
LG OLED TVs are accurately calibrated to ensure the best viewing experience. They are calibrated so well that you will notice a significant difference when compared to LCD TVs.
Best Viewing Angles
The sweet spot when it comes to displays is when you are sitting directly in front of the display at eye height. Not everyone can sit here though, sometimes viewers may be forced to sit at an angle. Depending on where you sit, you will notice some variation in brightness, contrast ratio, black level, intensity scale etc the further you are from the sweet spot. These variations are large in LCD TVs but not as much in LG OLED TVs. The variations will be there on OLED TVs but not many people will notice them.
No Motion Blur
With LG OLED TVs, there is no visible motion blur even when you have high speed shots of fast moving subjects. This is way better than what you will notice with LCD display where you will see latent images from previous refresh cycles.