Sony is not the same smartphone company it was a few years ago. The company is not that popular as it used to be but it still makes some amazing devices. For years, Sony has focused on premium devices with amazing cameras and it still keeps doing this even though it is not as vocal as most other manufacturers.
The latest smartphone from Sony is the Xperia XZ2 Premium that the company has unveiled today. The Sony Xperia XZ2 Premium is the first smartphone by the company to come with a dual camera setup. We have seen a good number of smartphones, from entry level to flagships, with dual cameras but Sony has not been so quick to embrace this. Even with this said, the cameras on its smartphones have always been really good and the Xperia XZ2 Premium is testament to that.
Even if you are not a big fan on Sony, you will have to agree with me that this is one of the few companies that make really good Android smartphones. With the Xperia XZ2 Premium, Sony hopes to keep that streak going even as its market share drops. The company still has a loyal following even as competition gets tougher. It hopes that its cameras can help it reach customers looking for superior camera performance.
According to Sony, the Xperia XZ2 Premium can capture photos and videos in extremely low-lit environments. The main camera is a 19MP one with a 1/2.3" Exmor RS sensor, f/1.8 lens, and 1.22μm pixel size. The second camera is a 12MP 1/2.3" monochrome unit, f/1.6 lens and 1.55μm pixel size that helps take really good shots in low-light.
The selfie camera on the other hand is a 13MP snapper 1/3.06" Exmor RS sensor.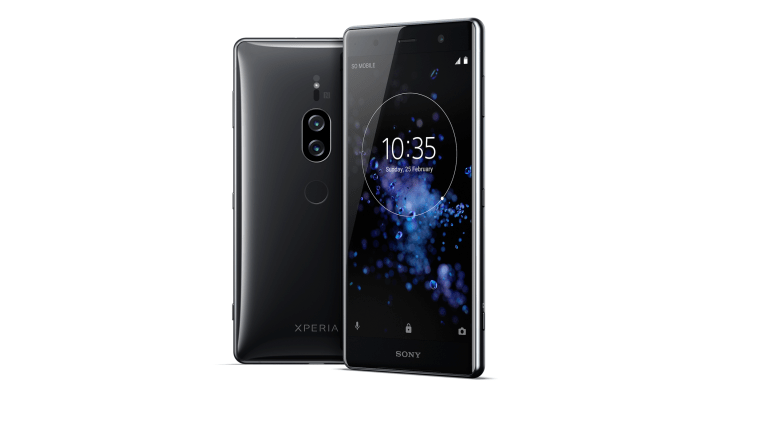 Besides the camera, the Sony Xperia XZ2 Premium comes with most other specifications you expect on a flagship smartphone in 2018. Its display is a 5.8 inch one with a resolution of 2160 x 3840 pixels. This display has 2.5D Gorilla Glass 5 protection, a necessary addition for a premium device in 2018. The back panel is also made of glass and this is where you will also find the dual camera and the fingerprint sensor below it.
Powering the Sony Xperia XZ2 Premium is the Qualcomm Snapdragon processor paired with 6GB of RAM, 64GB of storage space and the Adreno 630 GPU. This is impressive for Sony and on paper it is better than some flagship smartphones we have on the market at the moment. As expected, the phone comes with Android 8.0 Oreo out of the box.
Below are some of the other key specifications of the Sony Xperia XZ2 Premium.
Display Size: 5.8 inches with a resolution of 3840 x 2160 pixels
Processor: Octa-core Qualcomm Snapdragon 845 Processor
RAM: 6 GB
Storage Space: 64 GB, can be expanded to 400GB using a microSD card
GPU: Adreno 630
Android Version: Android 8.0 Oreo
Camera: 19MP+12 MP at the back with a 13MP front facing one
Battery: 3540 mAh removable battery