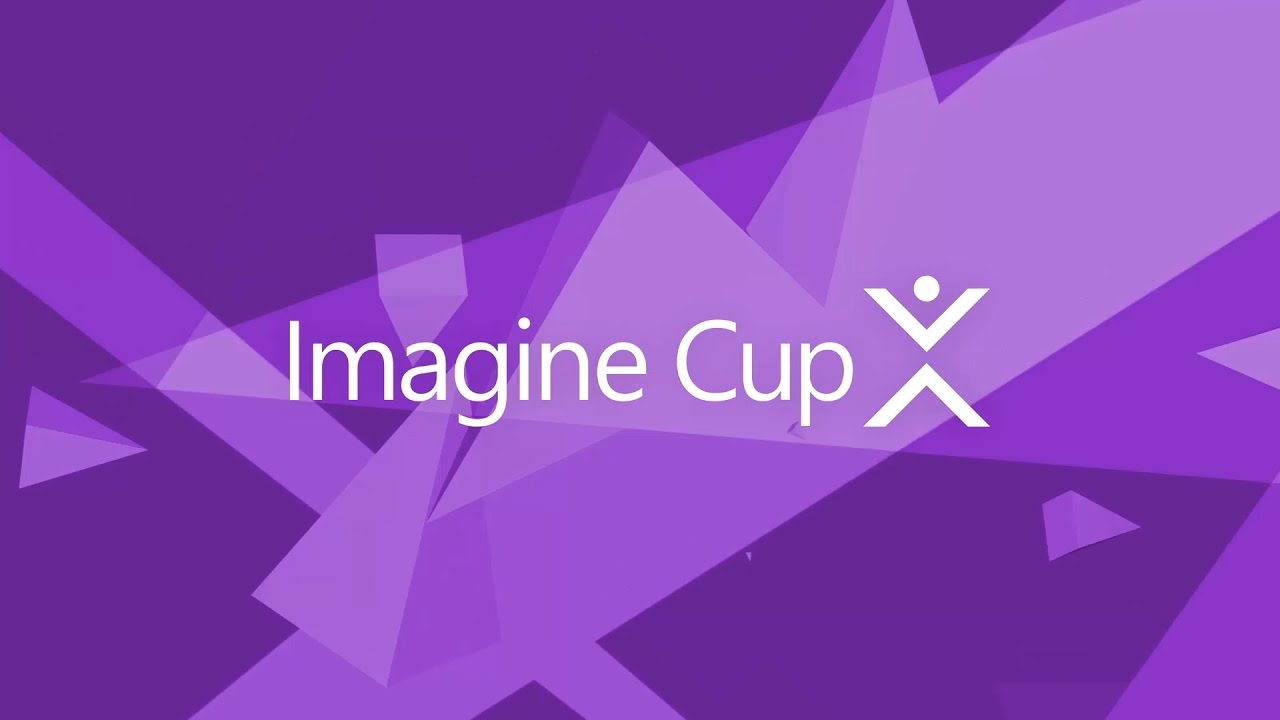 As technology becomes part of our everyday lives, it makes sense for developers and technology companies to come together and find ways to use technology to solve problems. Most countries tend to have similar problems but the solutions used vary from region to region. We have seen global player try to solve Kenyan problems with global solutions and sometimes these do not work. Sometimes there needs to be a local approach to solving problems. For Microsoft, this can be done through the Imagine Cup Competition that gives students opportunities to come up with solutions to local problems and showcase them on a global stage. This competition has been around since 2003 (15 years) and gives students an opportunity to showcase how they can use technology to solve problems or find solutions that benefit people in their communities.
Through Imagine Cup, Microsoft has been able to inspire about 2 million students from different academic backgrounds to work together, innovate, and showcase their technology as they solve local problems. So, if you have an idea on how you can use technology to solve a problem in a specific sector, say agriculture, then this is for you.
"The world is eager to address two powerful issues: education and jobs for the younger generation and technology. At Microsoft, we are focused on enabling every person and every organization on the planet to achieve more. The Imagine Cup Competition is anchored on this mantra and we hope that through this initaive, we will empower more young people by enabling them to showcase what they have to offer to the world," says Lilian Nganda, Communications Manager, Microsoft Sub-Sahara Africa. "Through the Imagine Cup, these issues can be addressed in a fun, positive and inspiring way for students to acquire new and critical technical, business, and team-building skills."
What is the Competition About?
As mentioned above, Imagine Cup is a global competition for students who have solutions or ideas that uses technology to address local issues. The Entries for the Kenya competition started in March and the regional winners will be announced on 26-27th April. This means that you have about two weeks to submit your application. The Regional Finals (Kenya is in the Middle East and Africa region) will be on the 23rd May and world finalist announcement on 1st June 2018.
At the end of it all, winners will walk with $100, 000 in prizes, this is double the what the winners from last year. Microsoft may also provide support in other ways for individuals build a business or further improve on the product if it comes to that.
This year's edition of the Imagine Cup focuses on three main categories that are part of the digital transformation conversation. These include Artificial Intelligence, Big Data and Mixed Reality. If you are planning or have an idea in any of these categories, this should guide you before you make your submission.
Artificial Intelligence – The idea should showcase the best use of Azure Intelligence tools and APIs with the following technology: Azure Cognitive Services and Bot Services
Big Data – You should highlight the best use of Azure Analytics tools and APIs with the following technology: Azure Machine Learning, Stream Analytics, and IoT
Mixed Reality – Show the best use of Windows Mixed Reality with the following technology: HoloLens, AR, and VR
You have the opportunity of walking away with $15,000 cash plus Azure grant. With this, you get to use Microsoft Azure to build, test, deploy and manage your application and services for free. If you are a developer, then you know how important this is. All you will be left to worry about is building your product as some of the other critical parts are handled for you for free.
In addition to this, 1st and 2nd place teams are also eligible to receive one $15,000 Imagine Cup Award, with the overall grand prize winner walking away with $85, 000 USD, an Azure grant and a mentoring session with Satya Nadella, the Microsoft CEO.
How to Take Part
To take part in the Imagine Cup competition, you need to be a student of a college or university in Kenya. This is important as the competition is open to students only no matter the institution. So far, there have been over 80 applications from JKUAT with the likes of Kenyatta University and University of Nairobi registering a significant number of applications.
To register, go to this website where you will be required to register if you do not have a Microsoft account and Sign right in if you have one. When signed in, you will fill some information about yourself including your country (Kenya in this case), school and when you are expected to graduate. You can create or join a team that should have a maximum of three students and come up with an original idea from start to finish.
When done, you will be able to submit your application as you wait for the judges to do their job. Good luck!
To submit your application, go here.