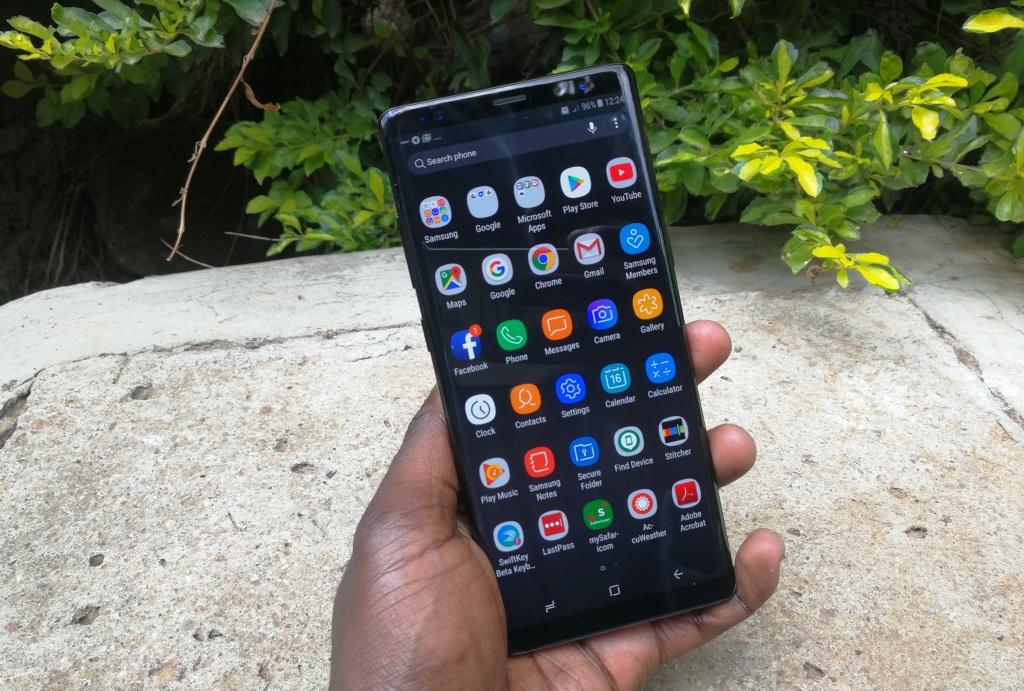 In 2017, we saw amazing smartphones on both Android and iOS. Manufacturers we all about innovating and bringing new features to consumers and this is always a good thing. What is interesting about 2017 is that smartphone manufacturers shipped 0.5% fewer devices compared to 2016 according to IDC.
In total, smartphone manufacturers shipped 1.46 billion devices by the end of 2017. This number includes both Android and iOS. Most of the devices shipped in 2017 are obviously running Android as Apple tends to have a thin portfolio compared to what is available on Android.
The IDC reports that, 85.1% of the smartphones shipped in 2017 were running Android while 14.8% were running iOS. The remaining other Operating Systems accounted for the rest, about 2.2 million smartphones.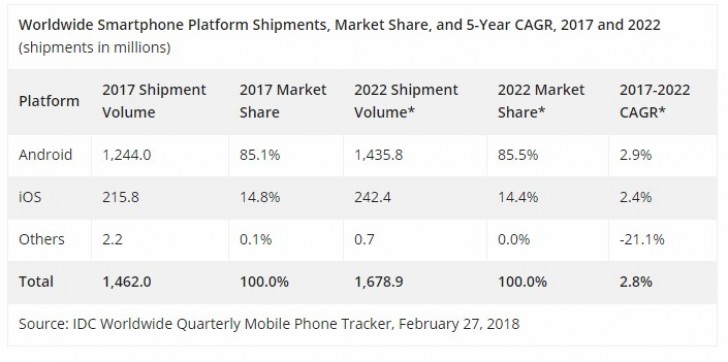 According to the IDC, the drop is shipment in 2017 may all have been just a slow down as the company expects a growth of 2.8% in the next five years. The company says that it expects to see 1.6 billion smartphones shipped in 2022.
China played a big role in the decline the sector saw in 2017. Ryan Reith who is the Program VP at IDC said that the country saw a decline of 5% in 2017 followed by the Europe, Middle East and Africa that saw shipments drop by 3.5%. The United States did not see any change year-over-year, a different result from what I was expecting. To be honest, I expected to see growth on Africa and Asia and most other developing countries as here is where we see first time smartphone buyers a lot and they should be pushing the numbers up.
In 2018, we should see better results and phablets may just surpass regular sized smartphones. Phablets are devices with 5.5-inch displays and above and these will become mainstream this year. Manufacturers are now able to fit big displays on smaller devices thanks to the 18:9 aspect ratio. With this, we should continue seeing bigger displays (phablets) all over this year and their market share will definitely go up.