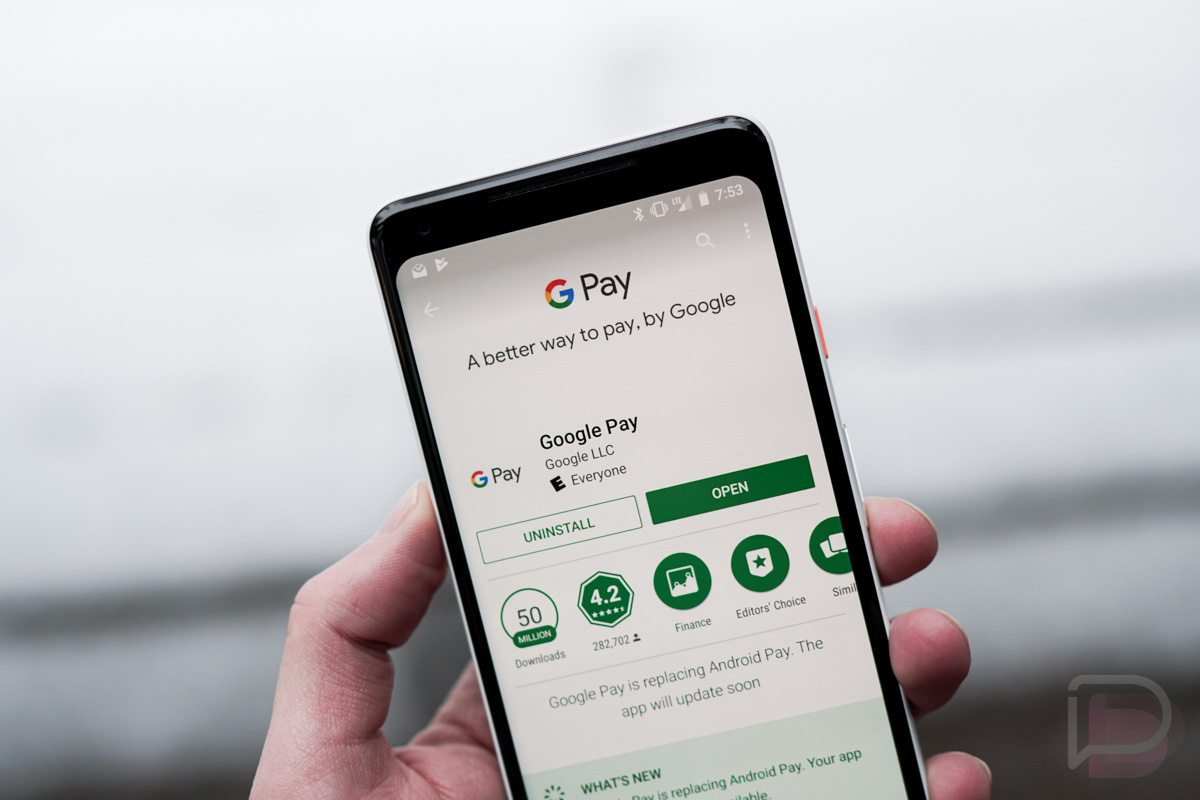 Google is making some changes that will affect Android Pay and Google Wallet users. The company has finally introduced its latest payment solution, Google Pay. We were expecting this to happen as the company revealed this last month saying that it would combine its different payment services into one. These payment services include Android Pay and Google Wallet that some of you using Android may have interacted with at some point in your lives.
The Google Pay app will be the default payment service and you will start seeing it in apps, websites among other places. This new payment service is just one part of Google's grand plan in this sector. The company is also planning to include Google Pay in some of its other products including Google Assistant and Chrome.
The new Google Pay app has two tabs, a home tab and the cards tab as you can see below.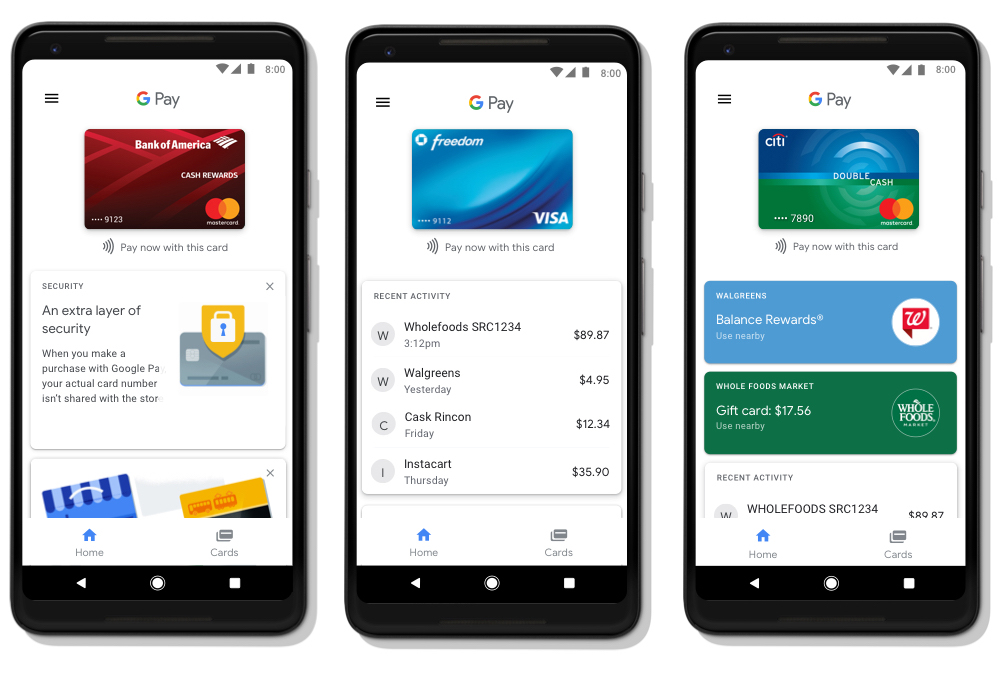 The Home tab has your recent purchases, allows easy access to rewards, lets you find nearby stores and show you tips that you may find helpful. The Cards tab on the other hand has all the things you will need at checkout. These can include debit or credit cards, gift cards and loyalty cards.
With Google Pay, you can still fill out online payment forms as you did with Android Pay. Google says this provides an extra layer of security as your actual credit or debit card number is not shared with the stores you buy things from.
That is not all as Google made clear, "More features are coming. If you live in the U.S. or the UK, you'll be able to use it to send and request money within the next few months. In the meantime, the Wallet app is now called Google Pay Send, and we're giving it a fresh coat of paint to go with the Google Pay brand," the company said in a blog post. Sad that we are not getting these features here but then again, who would want to use these features here.