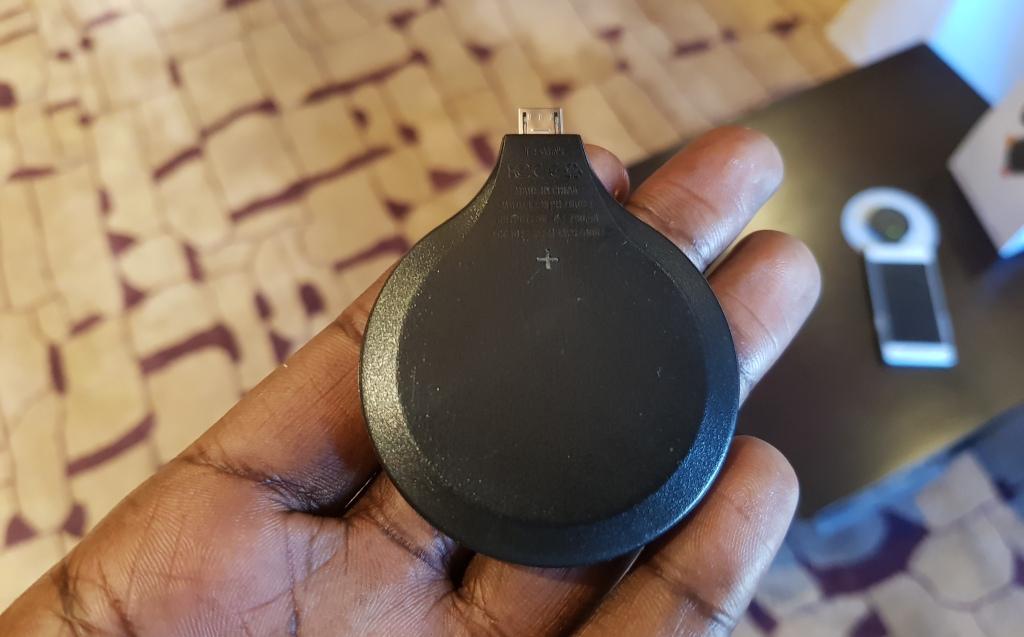 Last week, Algocent unveiled Chargifi wireless charging solution in Kenya. The company decided to bring the product to Kenya first but will make it available in other countries in Sub-Sahara. Algocent is the authorized distributor for Chargifi products and it will be targeting businesses and public facilities including restaurants, boardrooms, hospitals, airports just to name a few.
So, right now I know you are wondering what Chargifi is and how the charging solution works. Well, if you have seen any wireless charging solution in a public place, it works pretty much the same way but with a twist. If you choose to get it, the company will install it underneath a table surface in your establishment. Think of an environment such as a bar or restaurant, you have the charging system installed underneath the table, you do not have to move around looking for a socket to plug in when your battery is running low.
In this situation, you will ask the business owner/manager or someone who work at the establishment to give you a 'Key' to be able to use the wireless charging system. The 'Key' is what you need as it has a Micro USB pin to connect to your phone. The 'Key' also has one part of the wireless charging component as this system is not just made for smartphones supporting wireless charging. When you insert the 'Key' to your phone, just place it on the table with Chargifi solution underneath and your phone will start charging. At this point, there are only 'Keys' with normal Micro USB and no Type-C USB. The company says that they can bring the latter if and when businesses request them.
More Than Just A Charging Solution
Speaking about the reasons why the product is important, the company says that businesses will not just be getting another wireless charging solution in the establishments. "Our wireless charging solutions does a lot more than provide power when needed it also grants business owners access to customer behavior insights" says Daniel Kamau, Director at Algocent.
The company said that businesses will be able to monitor the performance of their wireless charging spots remotely. When the charging spot is down, the business owner will get an alert to initiate the self-repair remotely.
In addition to this, businesses will also be able to market themselves to customers who are charging their devices. For instance, a restaurant can have clients share a brand video on social media before they can access the power.
From my interactions with this product, it is a very interesting one. It makes sense for public spaces and for users who do now want to be forced to sit next to a power outlet or do not want to walk around with power banks or even their chargers. It enables 'wireless charging' for devices that do not support it. I would love to see it in most restaurants and even government buildings where your are most likely to spend more that 20 minutes waiting to be served.
To learn more about this, you can reach out to Algocent here.